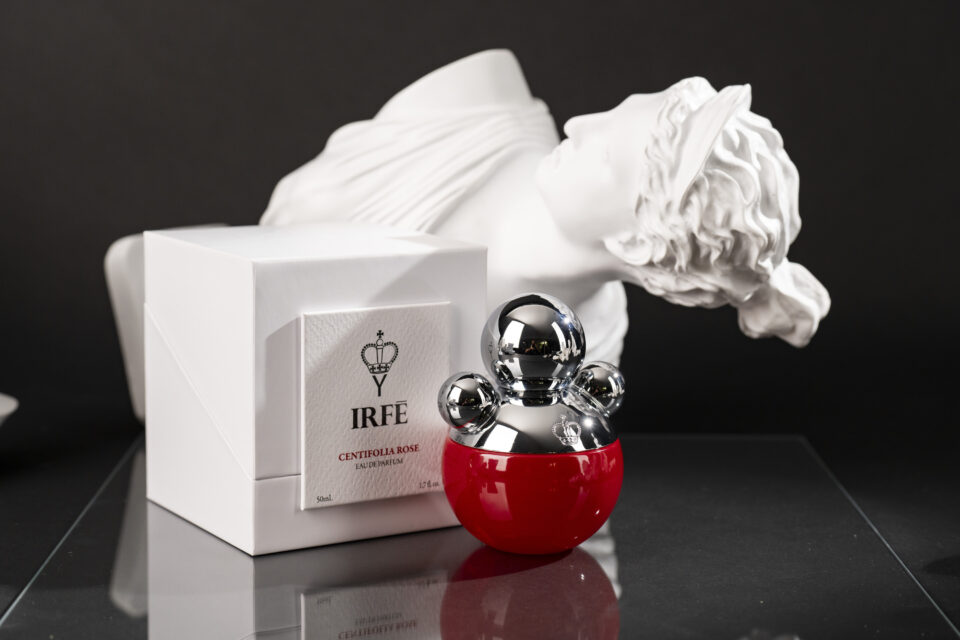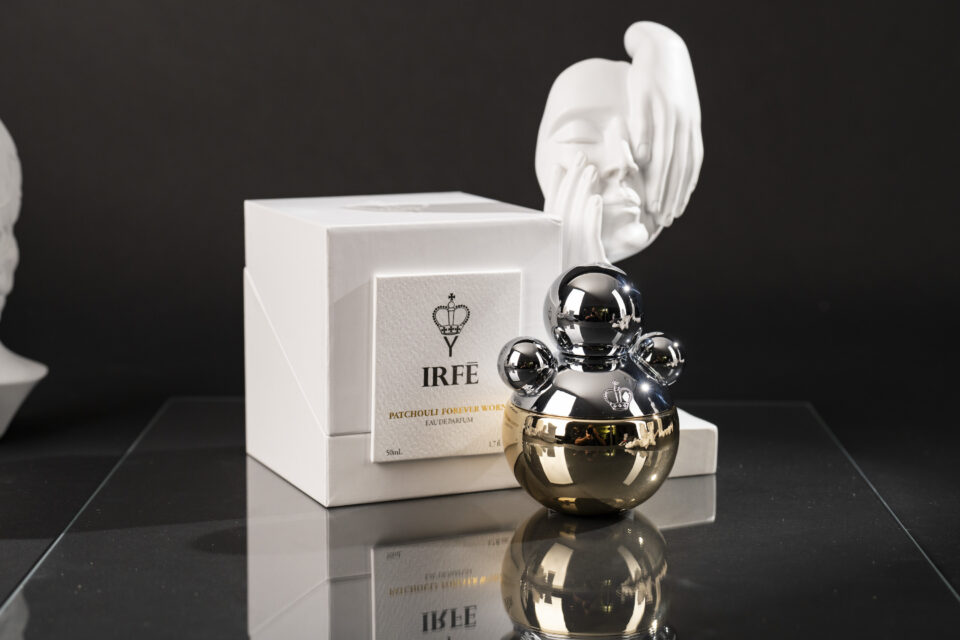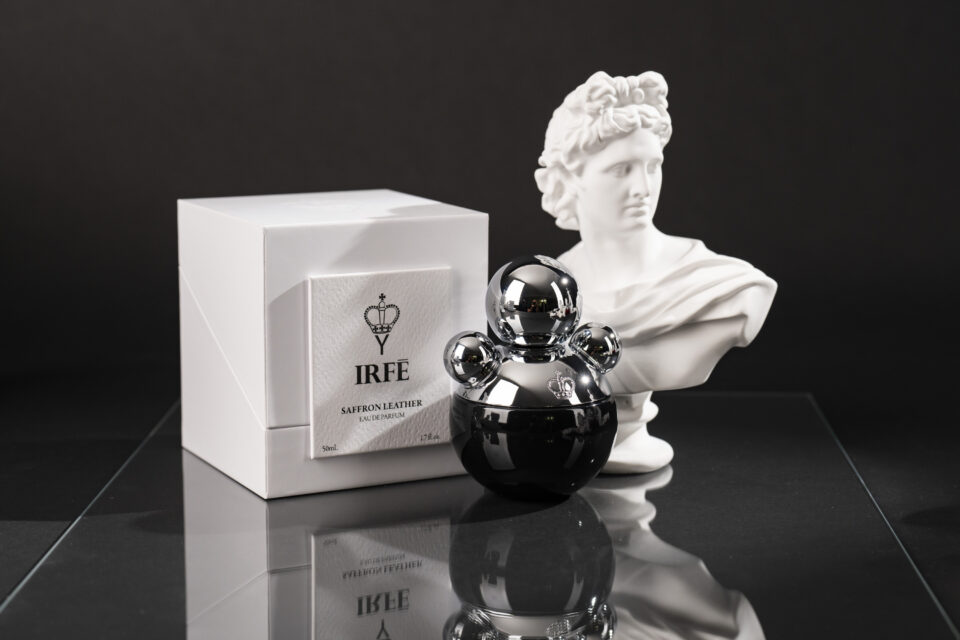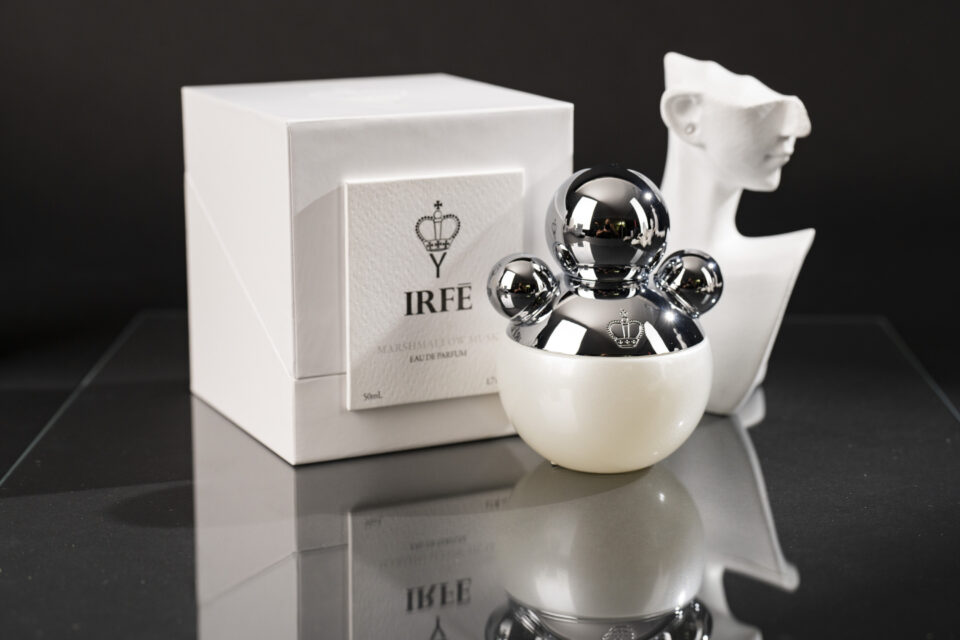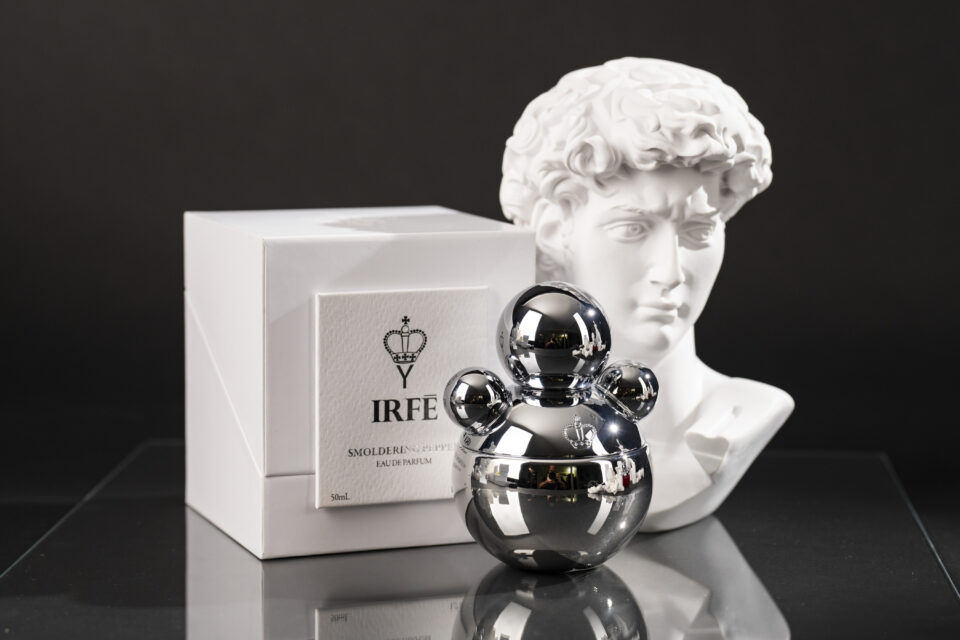 "I am glad that I found talented perfumers who so accurately conveyed my idea, mood, characters of women and my main dresses that inspired me for this fragrance collection…" – OLGA SOROKINA
A collection of 5 fragrances was created by a company with a 125-year history. The DSM-FIRMENICH company was founded as Chuit & Naef in 1895 in Geneva by chemist Philippe Chuit and businessman Martin Naef. Fred Firmenich joined in 1900 and later became the majority partner. The company was renamed FIRMENICH SA. The company was merged in May 2023 with the Dutch company DSM fo form DSM-FIRMENICH. Today it employs 10,000 people across 46 manufacturing plants and six research and development centers.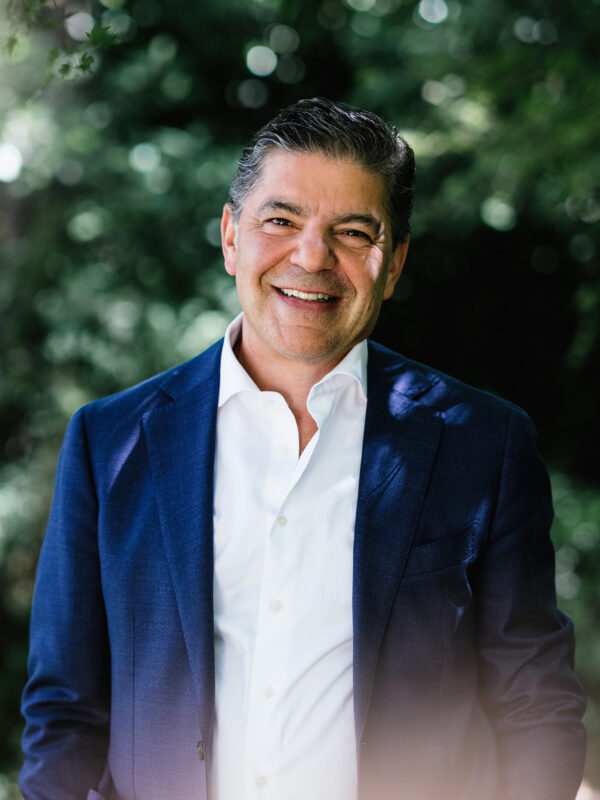 Ilias was born in Constantinople where he spent his early childhood, later moving to Athens. He studied perfumery in Paris, his fascination with fragrances having been sparked at his father's flavors and fragrance factory in Istanbul, where he interned each summer. Later, in France, Ilias experienced some of the most important events of his life, all of which would leave a tremendous impression on him and ultimately define his life.
Ilias was the first perfumer trainee hired by Firmenich who was a graduate of ISIP ; he remains very proud of this fact. He intimately understands the DNA of the company he joined so many years ago: "At Firmenich, I live my passion; I feel like an artist in residence." Constantly in search of new horizons, and after having spent ten years living between Paris and Geneva, Ilias moved to New-York, to an entirely new city and a new way of life, where he has been thriving for over 20 years.
Above all, this fine perfumer is generous, warm, extroverted, and intellectually adventurous.He is passionate about contemporary art, design, architecture, history, opera – and good wine! In fact, his friends describe him as a "philosopher perfumer"; with his unquenchable thirst for knowledge, he believes that "Everything is inspiring – even a boring dinner!"
Ilias fervently enjoys delving into what he calls his "abstract olfactive forms" with joy and passion: "The moment an idea becomes a fragrance is a magical and promising one." He describes his work as requiring a combination of talent, technique, unflagging effort, and good fortune.He believes that he is not alone in this creative adventure: "A fragrance is also brought to life with people who inspire you. Together, we create something beautiful."
"I think I conveyed the mood associated with a woman who prefers trousers over skirts, saffron, bergamot, raw leather, make the scent sharp, shinomon, petit grain cassis, gives the scent charm, burnt rose and violet, remind us that even the strongest and most independent woman always remains a woman..." - ILIAS ERMENIDIS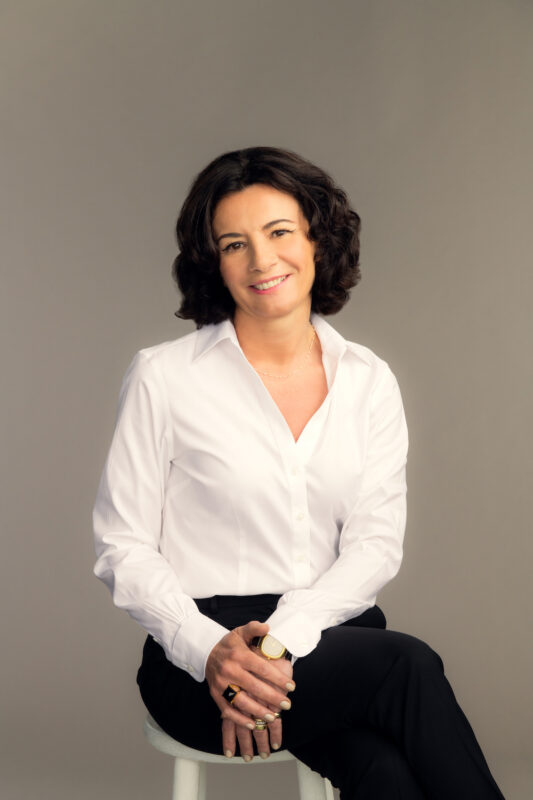 Master Perfumer Honorine Blanc is a woman who combines an undeniable personal strength with the sensibility of a true artistic spirit. Born in Beirut, she spent her earliest years there. She went on to study in Paris where she first entered the world of perfumery. An offer to be taken under the wing of Master Perfumer Sophia Grojsman brought Honorine to New-York and she never left.
Honorine loves to take time alone to collect her thoughts and take in the world around her. She escapes through books – she is a voracious reader. "Woman who read are dangerous…" she says with a mischievous smile.
Honorine particularly loves creating without the boundaries of a project, thriving on the chance to take risks and make a new statement. "I don't believe in rules when I am working on a fragrance. I want to liberate myself and free my mind to explore new territories. This is when I am able to be the most creative." Like her fragrances, she is vulnerable, questioning, provocative – and very much alive.
And so it is that Honorine's perfumery puts us in a delicious state of intoxication, desire, freedom and fearlessness. When asked what defines her as a perfumer she says, "I love challenges, and I demand a lot of myself. My biggest fear is to wake up one day with no new ideas to create. Living on the edge of fear is my own personal abyss – dangerous and delicious. It exhorts me to strive for more. "
"Lady in red...I looked at the red dress, Maison IRFE created by Olga, you need to have courage and a certain character to wear red, she is daring, brave, I immediately thought of a woman going on a date, such a woman you want to give flowers, of course roses, it's hard to surprise such women, but it shouldn't be just roses, so I chose a special variety of rose, centafolia, very simple and complex at the same time, it's a bush rose. The combination of roses with bergamot, pink pepper makes the aroma bold, a little neroli orris and white mask soften it, make it more feminine, cedarwood and sandalwood add tartness... " - HONORINE BLANC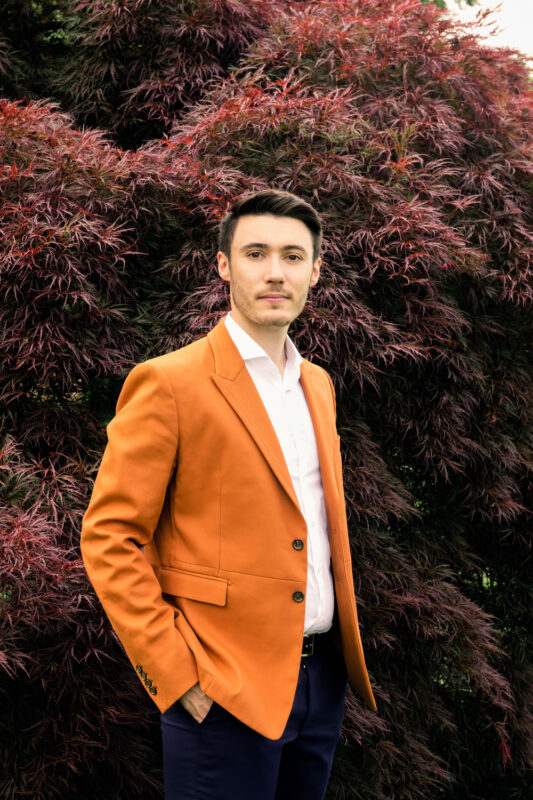 Alexis Grugeon was born in Beauvais, a small town in a region of Northern France that is surrounded by forests and nature. He loved everything about his childhood and youth: the local beauty, playing sports – especially rugby, and being a drummer in local bands. One day, this young drummer and rugby player came into contact with the world of perfumery when, at the age of nine, he visited the Perfume Museum in Grasse. Suddenly, Alexis realized what he wanted his future to be, and told his family and friends: "Perfume will become the center of my life!". Alexis became an Apprentice Perfumer in Grasse and graduated from the L'École Supérieure de Parfume in Paris.
Today he devotes himself to creating new textures and playing with contrasts, and he particularly loves combining addictive ingredients. "I'm always looking for ways to blend together surprising elements that result in totally unexpected effects." Olfactive creation fascinates and excites him. "I don't have the sense that I am working – but that I am enjoying the pleasure of my passion."
Alexis shares that he has always been color-blind so he is not influenced by colors. In fact, he suggests that his color-blindness allowed him to develop his early sensitivity to fragrance. "That probably explains my very young attraction to the world of scent. Perfume is my color!"
Alexis is always open to discovery, and hopes to keep this attitude alive in his work. He says, "My goal is to create new fragrance signatures through rewarding collaborations, to create emotions, and to continue to grow through my work," concluding "I think I have the best job in the world!"
"Sexy Lady...despite the doll-shaped bottle, perhaps this scent is suitable for both women and men. Black pepper and vanilla bourbon, smoked leather and out, cypriol and saffron, olibanum and labdanum, this incredible and bold cocktail will add spicy notes to your mood and make you smoldering..."
"Romantic Lady...to convey a feeling of anticipation I used marshmallow cotton in combination with iris nectar and fresh jasmine, and to add romantic lightness I added magnolia and lavender petas, and of course a powder mask, earl gray tea and fruity woods will give you a feeling of lightness of being..." - ALEXIS GRUGEON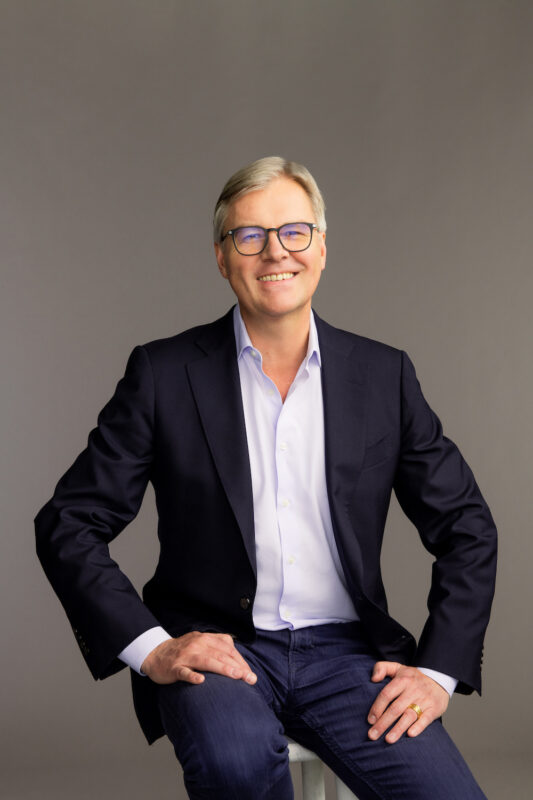 Born in Bonn, he spent his childhood and teen years abroad in the Netherlands and France, and his curiosity about the many cultures of Europe informed his growing interest in people of all backgrounds.
As a teen in Paris, he remembers the arresting "statement" scents of the '80's that were everywhere as he walked down the city's streets. It was here that he began wearing fragrances himself, and began to understand what he found special about each one. Appropriately, it was in Paris that Frank first considered becoming a perfumer.
Upon his graduation from ISIPCA, Frank composed his first fragrance – a tiara flower – which both galvanized his fine fragrance career and was a stunning homage to his Tahitian wife. Frank especially enjoys his travels to French Polynesia, where its intoxicating air is redolent with the colors and scents of nature in its purest form. He loves the way of life there – "where time seems to stand still…"
Frank carries himself with the quiet, confident charisma of a gentle poet. He loves the freedom of expression that working on niche fragrance creations allows him, but has equal passion, drive and curiosity for the excitement of global projects. Frank tells us, "I believe in creating fragrances that connect with your soul. My goal is to craft scents that will evoke a profound emotional connection – with the power to elicit pure, unadulterated happiness."
Olga wanted this fragrance to combine incompatible ingredients, something rare and something familiar, for Ladies who are in eternal search for something new, I suggested an interesting combination of three types of patchouli combined with tobaco and honey, added a little amber and lavandin, think the scent is unforgettable..." - FRANK VOELKL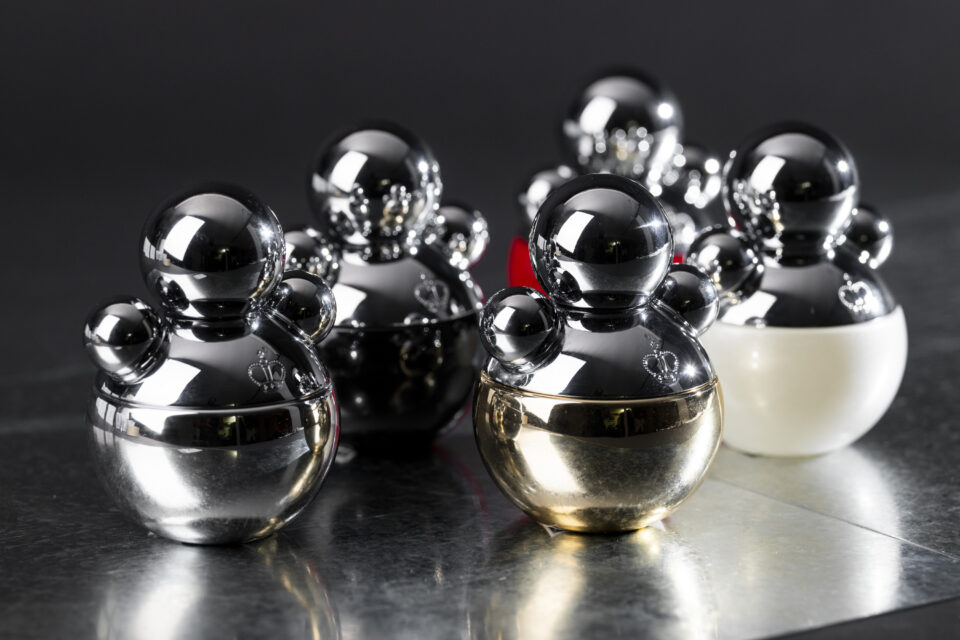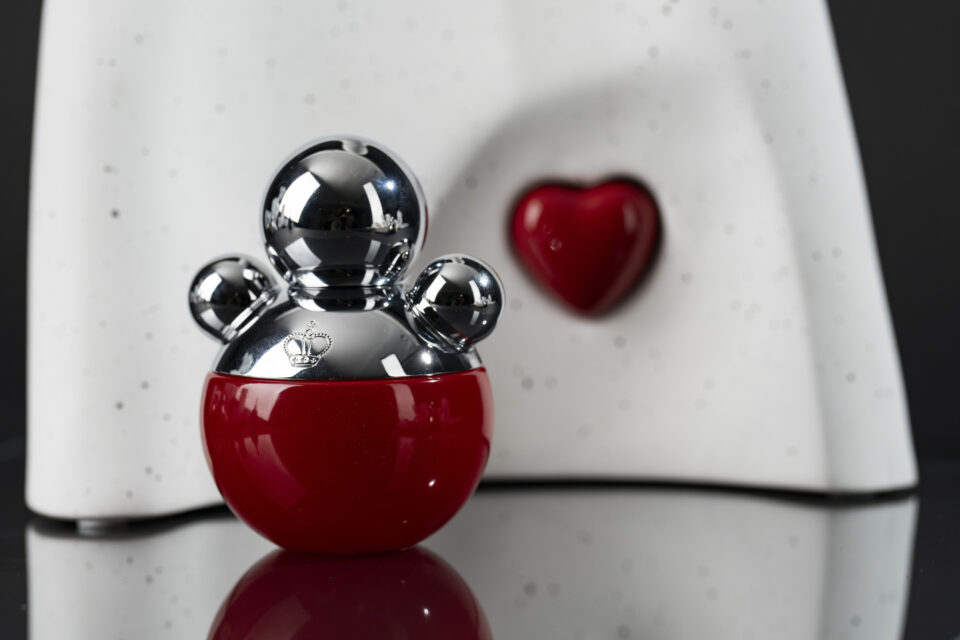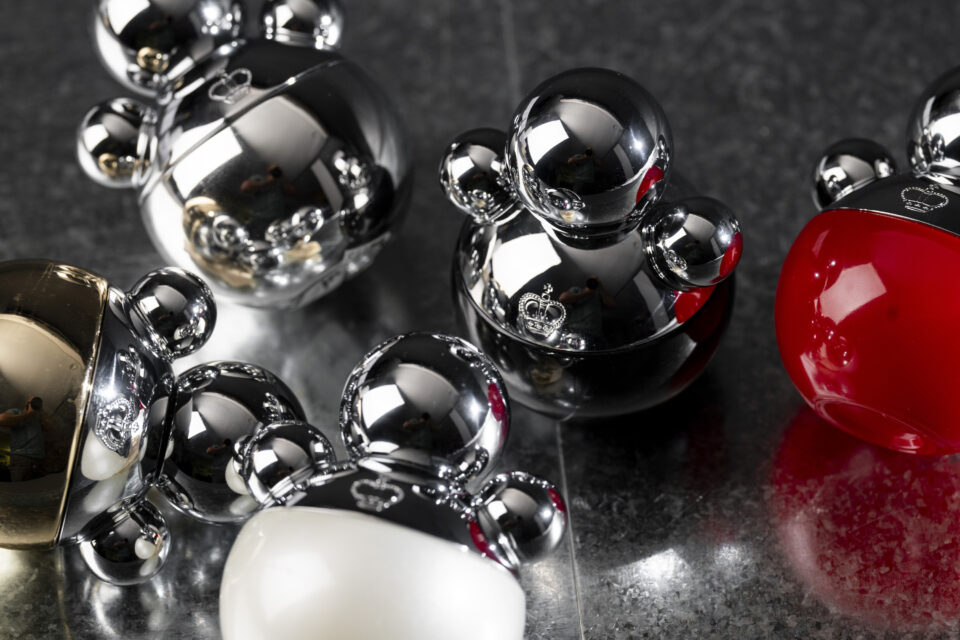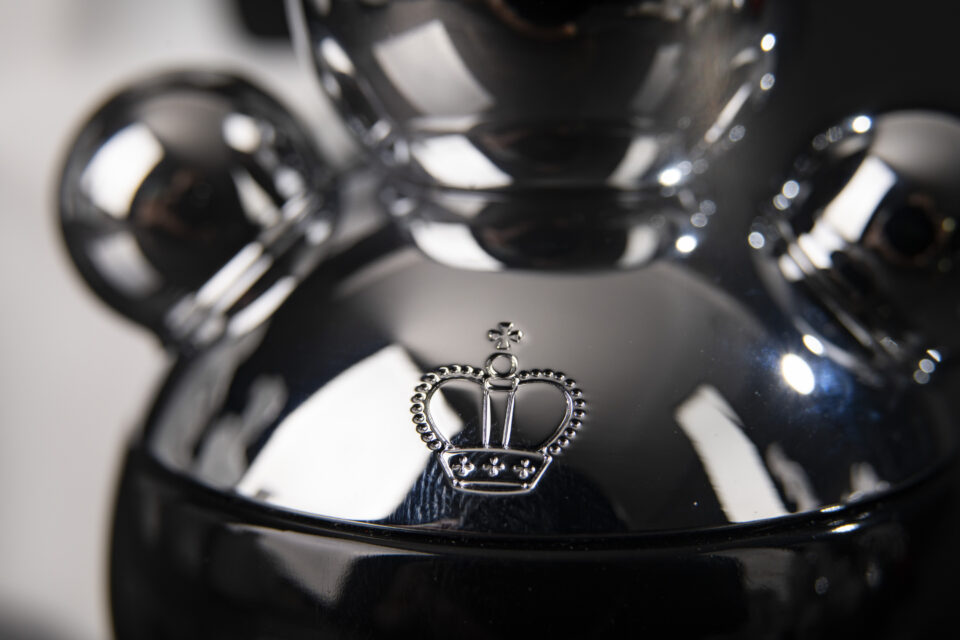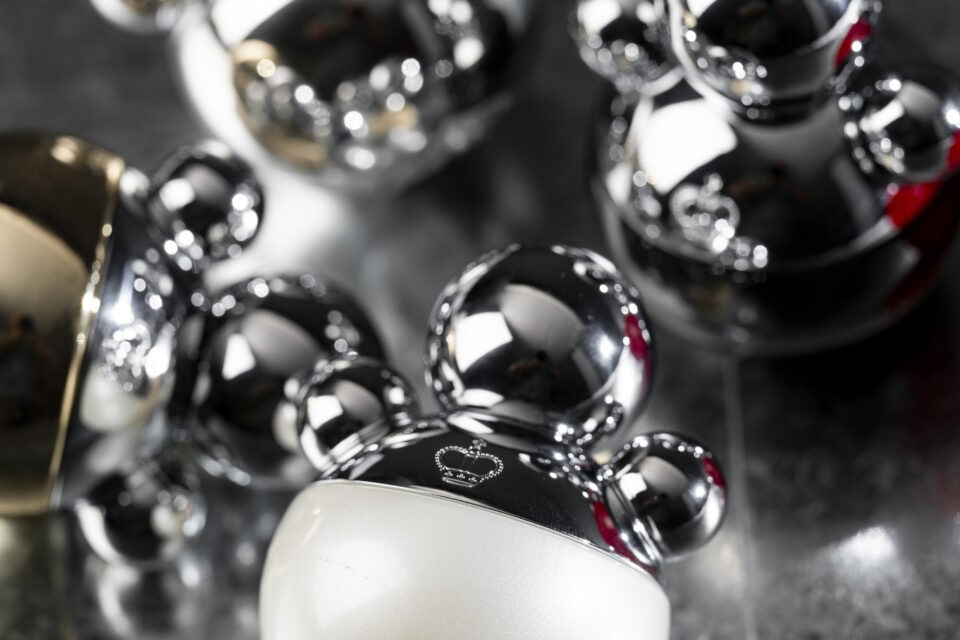 The perfume bottles and boxes were created according to the sketches of IRFE designer Olga Sorokina by FRANCELAB. FRANCELAB, an incubator for independent beauty brands and part of Marie Claire's 360° multimedia portfolio, creates innovative products to take its creative vision to the next level. With offices in New York, Paris and Shanghai, FRANCELAB is a revolutionary force in the beauty industry. Armed with industry trends and knowledge directly from the Marie Claire group, which publishes 35 titles worldwide, as well as its own independent laboratory, FRANCELAB provides the global vision needed to differentiate and grow in today's competitive market.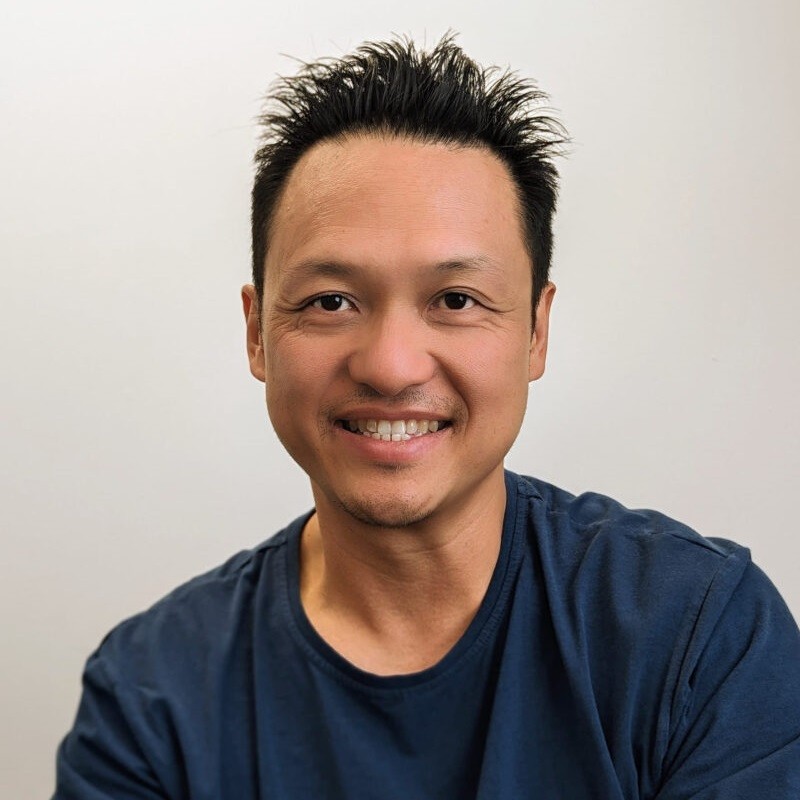 Experienced professional with a demonstrated history of working in the cosmetics industry. Skilled in building businesses, Research and Development (R&D), Supply chain management, Cosmetic production and quality, Engineering Management, Product Design, Consumer Products, and Computer-Aided Design (CAD). Strong business development professional with a Master of Business Administration (MBA) focused in Financial Management from Pace University – Lubin School of Business.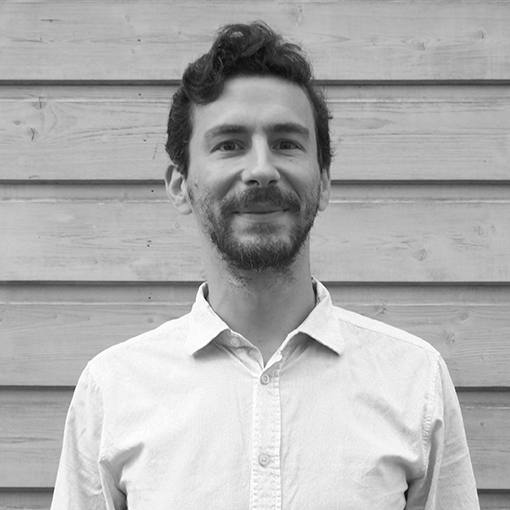 The box for Irfe perfume bottles was created by French designer Louis Claverie. Born and raised in Lyons, France, in a family of children's books illustrators, he went on to learn the ropes at the HEAD Geneva CH. After pursuing various design and advertising positions in Paris, he eventually found his home in packaging and industrial design in New York City in 2020 at Francelab. Where epic quests of form and function are a daily endeavor for him.