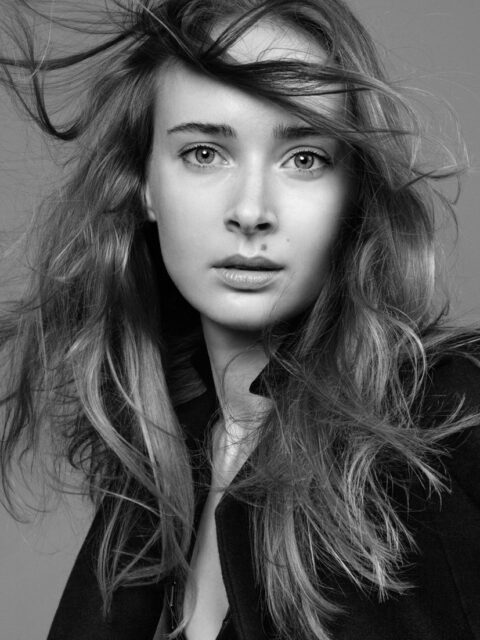 Olga Sorokina was born in Belarus, one of the countries of Eastern Europe, in the city of Vitebsk. Olga began her journey into the world of beauty and illusions with steps on the catwalk as a model.
– Now turning the pages of my life, I realized how important it is to flow from one form to another without losing your identity. I thank my lucky stars for invaluable experience and momentous meetings. I remember that moment when I felt cramped in one role. I learned about IRFE from the book "Beauty in Exile" by Alexander Vasilyev. This book is about Fashion House of the early 20th century. When I was a child we have always been taught to read books and only this way you would learn about everything: books can change a persons. I never would have believed that this story will touch me after reading the book Beauty in Exile: my life has really changed. -Olga Sorokina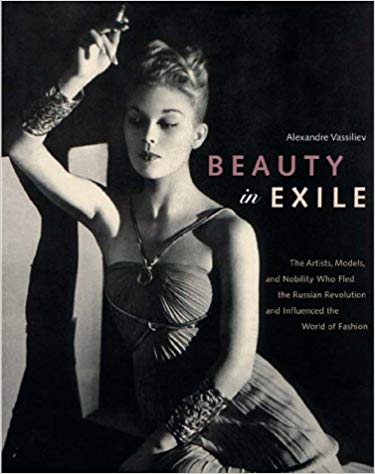 Olga Sorokina's debut show for the Maison IRFE was held at the Haute Couture Week in July 2008 in Paris at the Palais de Tokyo.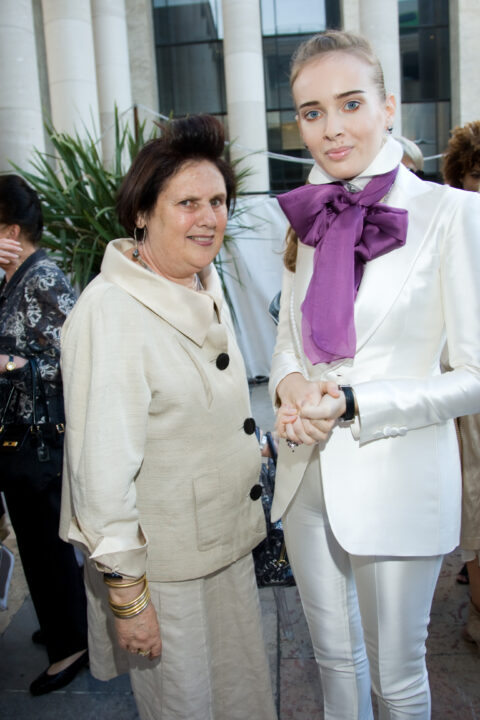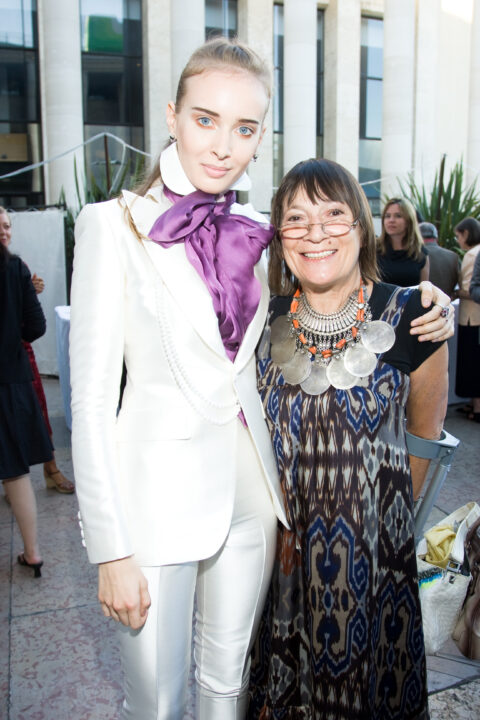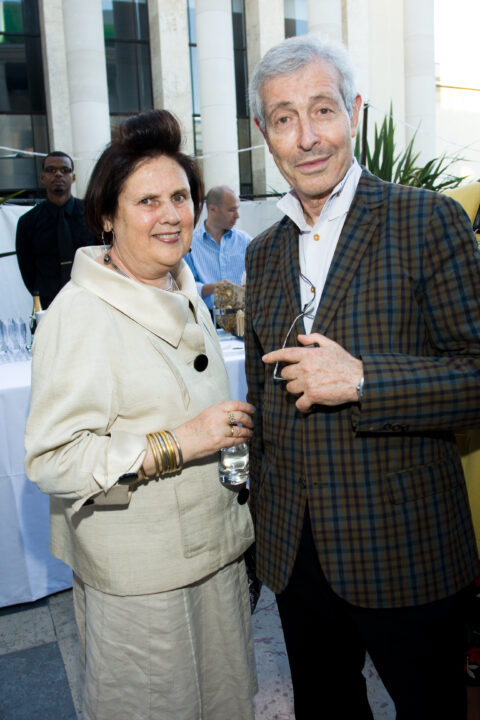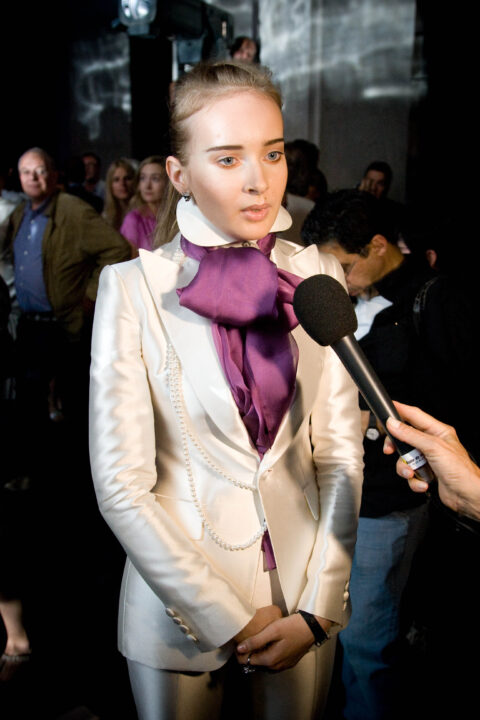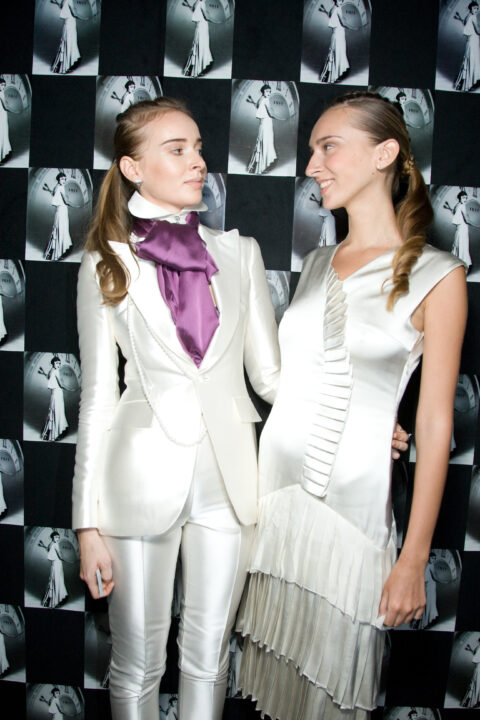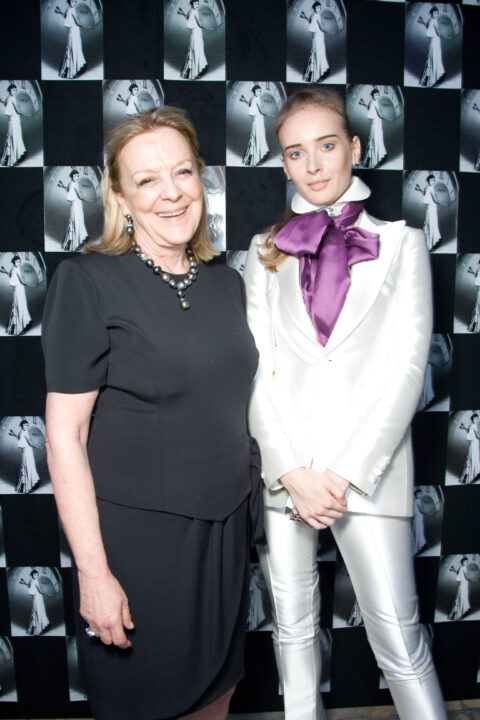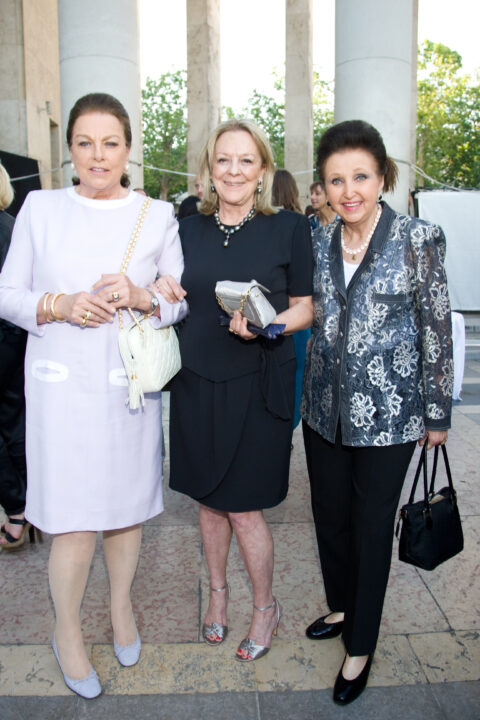 TELEGRAPH UK /Hilary Alexander/: "…Earlier the Palais de Tokio was the setting for one of the more esoteric and exotic events of this couture season: the re-birth of the ancient Fashion brand, IRFE, famous in Paris in the 1920's. The label was founded in 1924 by the legendary style icon, Prince Felix Yousoupoff and his wife, Princess Irina Romanova, whose family links and associations are interwoven with Russian history and include Catherine the Great and Rasputin. The label has now been revived by descendants of both the Yousoupoff and Romanov dynasties, assisted by the couple's grand- daughter, Countess Xenia Siris, nee Sheremetyev. The debut collection, desianed by the former model, Olga Sorokina, focused on classical tailoring and draped silk evening gowns and was paraded to the music of Mussorgsky, Dvorak and Grieg…"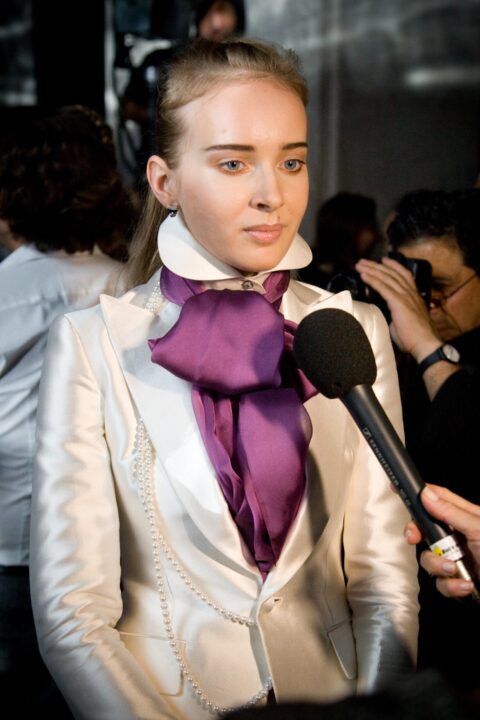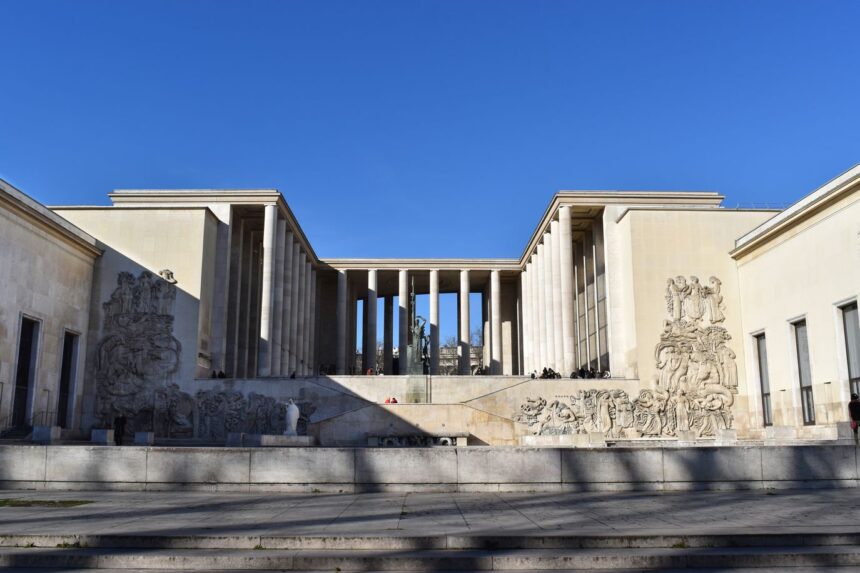 ASSOCIATED PRESS: "The history of Fashion label IRFE reads like a rollicking bestseller, but for designer Olga Sorokina, it's a fairytale come true. Almost eight decades after the original house of Irfe shuttered its doors, Sorokina presented her first collection for the label during couture week in Paris, with the hope of restoring it to its former glory. Models paraded on the steps of the Palais de Tokyo contemporary art museum in bias-cut silk gowns and rich astrakhan fur jackets inspired by the sleek fashions of the 1920s and 1930s…"
HERALD TRIBUNE /Suzy Menkes/:"It was a time-travel moment as vintage I chemise dresses from the 1920s, once worn by the Parisian remnants of Russian royalty, went on display alongside models grouped on an Art Deco stair-case and wearing designs for today. This Parisian event marked the renaissance of the house of Irfé, founded as the first French Russian couture house in 1924 with the initials of the royally connected Irina and Félix Youssoupoff… This fashion revival has, as its creative director, Olga Sorokina, an ice-blonde former model from Belarus, whose slender silhouettes and rich embellishment produced a collection with a spirit of the past in pleated dresses but the glamour now in fur trimmings and rich color…"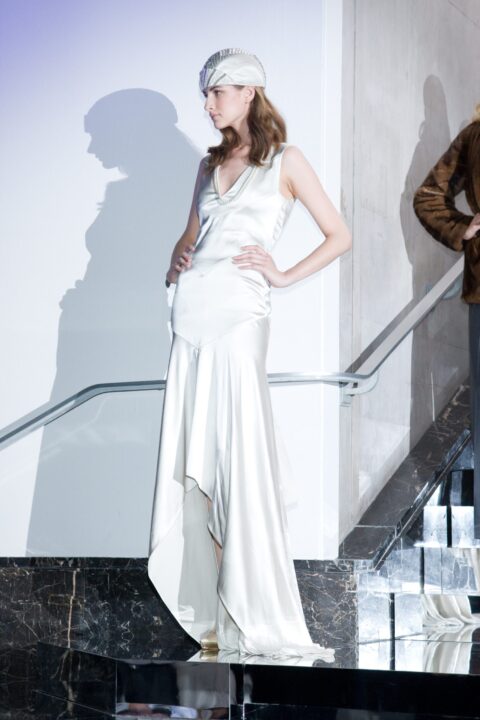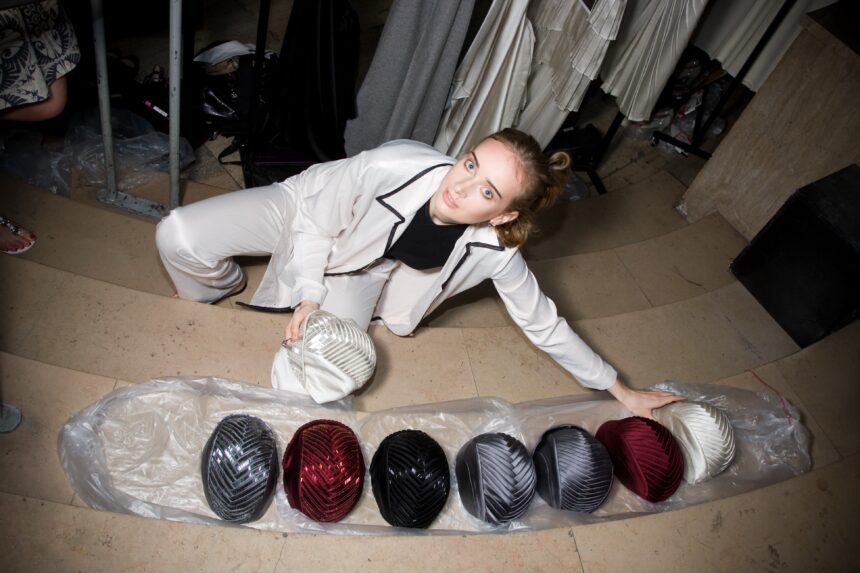 Palais de Tokio, Paris 2008
The show was attended with an exhibition of archival dresses IRFE of 1924.
Exhibition of the Maison IRFE at the exhibition "Art of Russia from Peter I to Nicholas II", Palais D'Estrees, Paris, 2010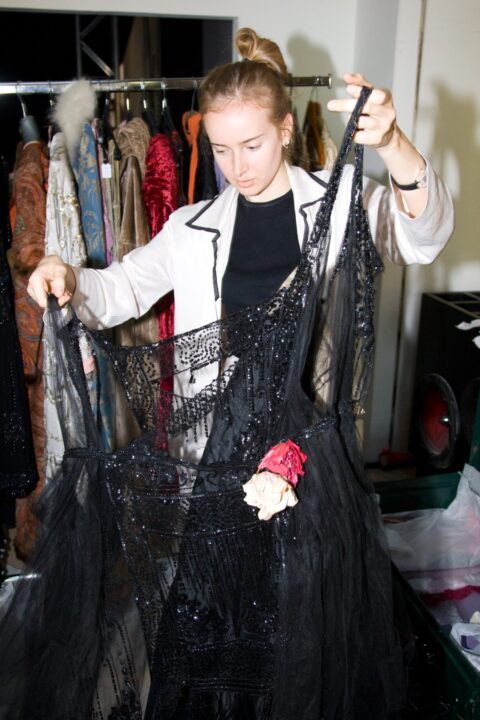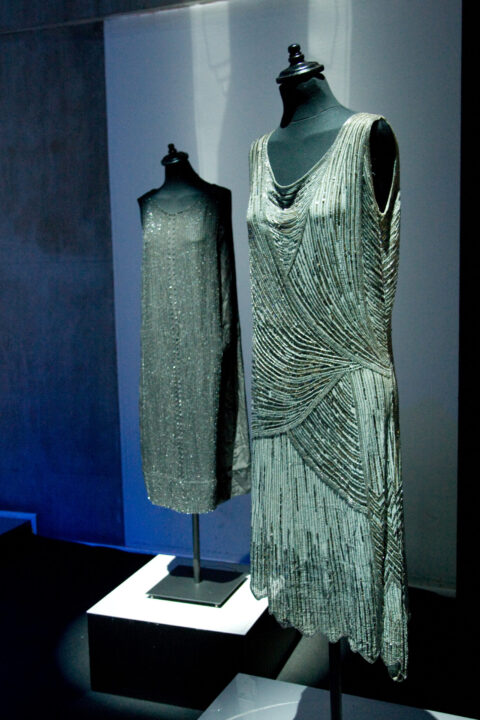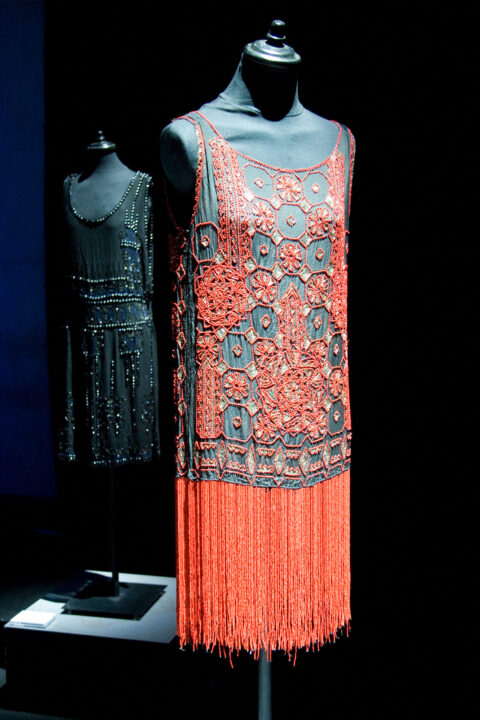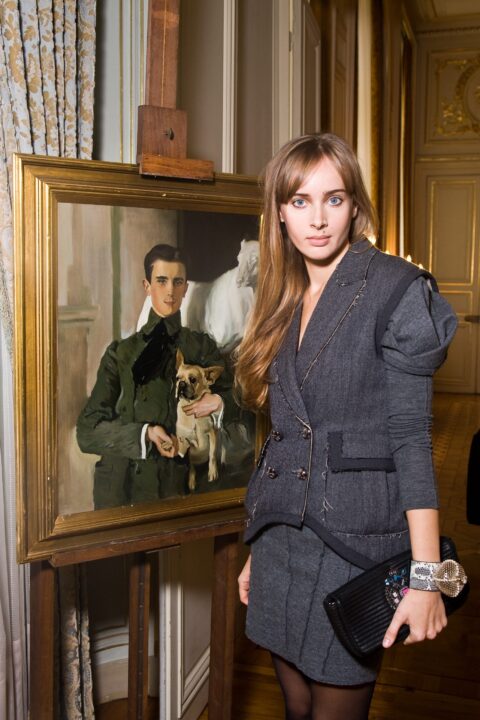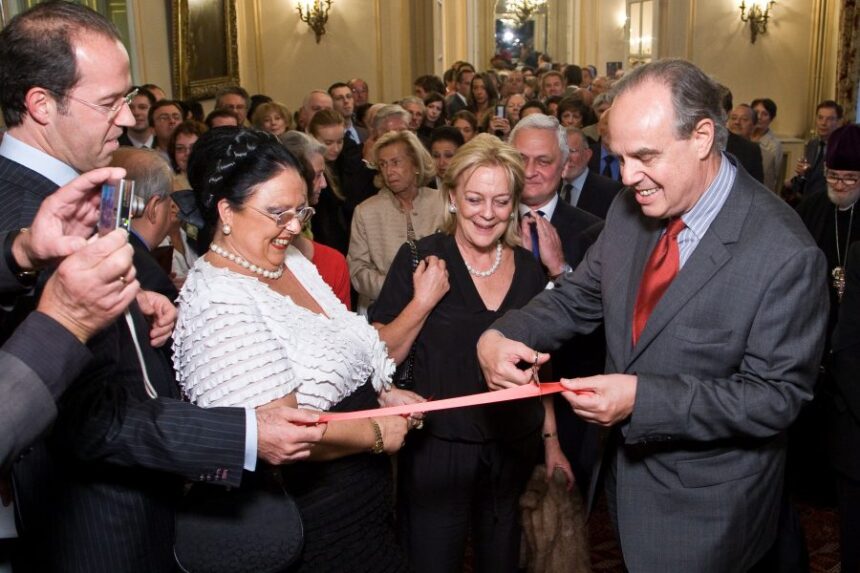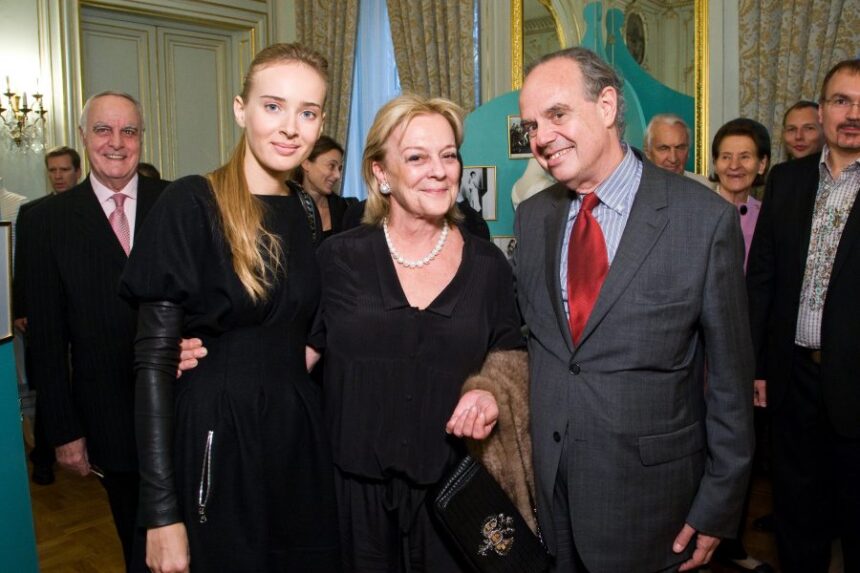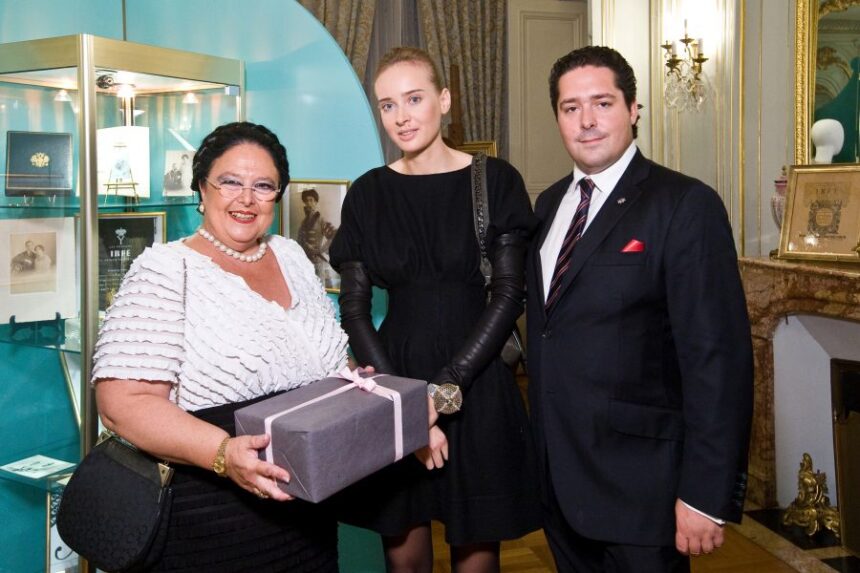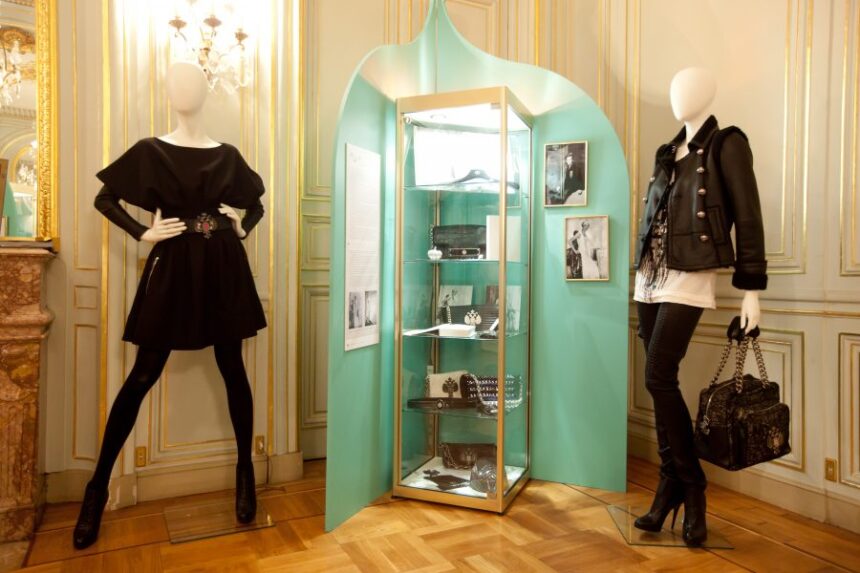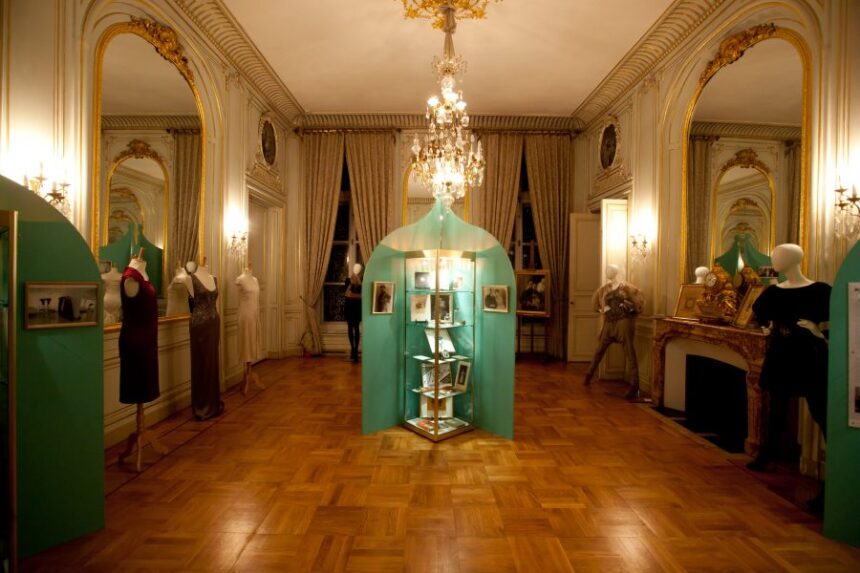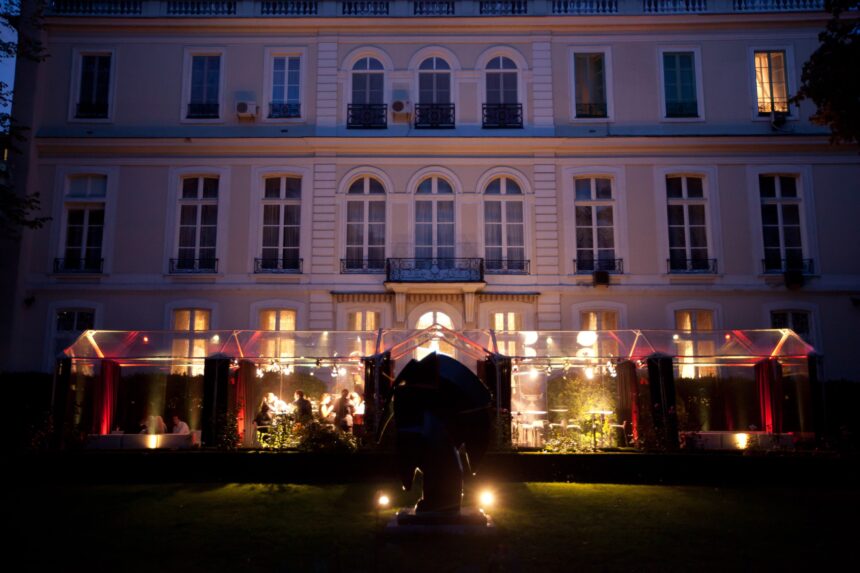 Olga Sorokina creates cruise line and celebrates this event by opening a summer store on the Island of Capri in Italy.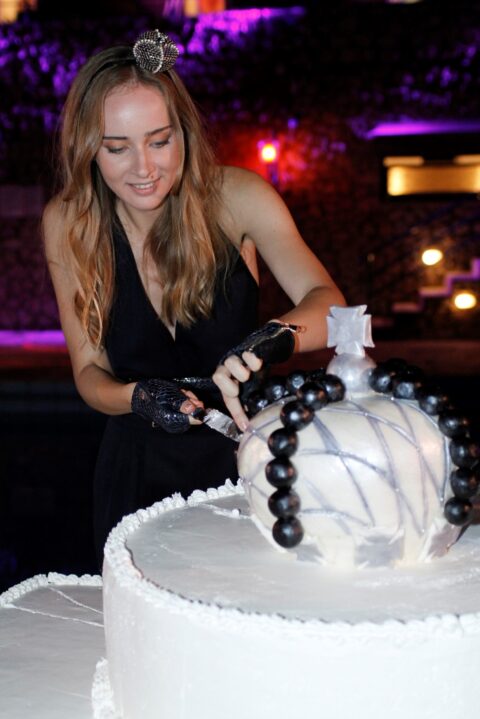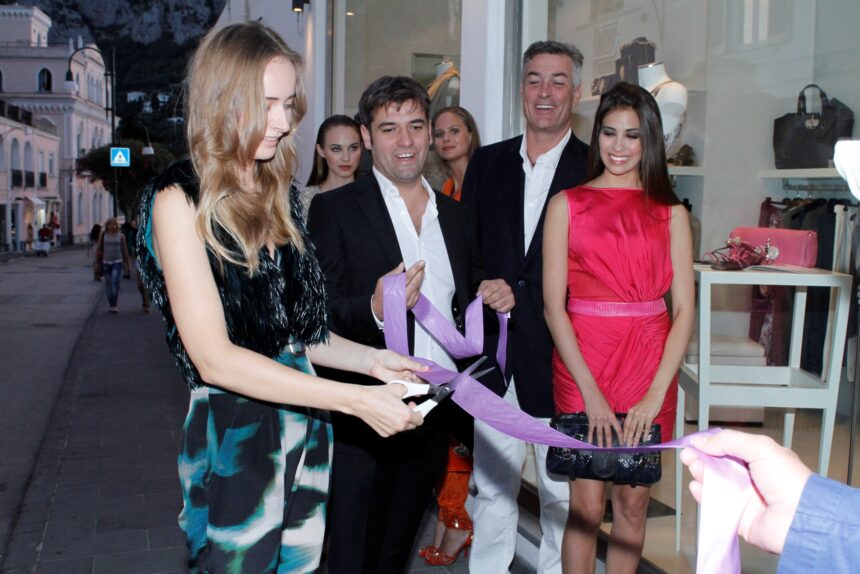 Grand opening of MAISON IRFE Summer Store on Via Roma, CAPRI
Fiona Swarovski & Olga Sorokina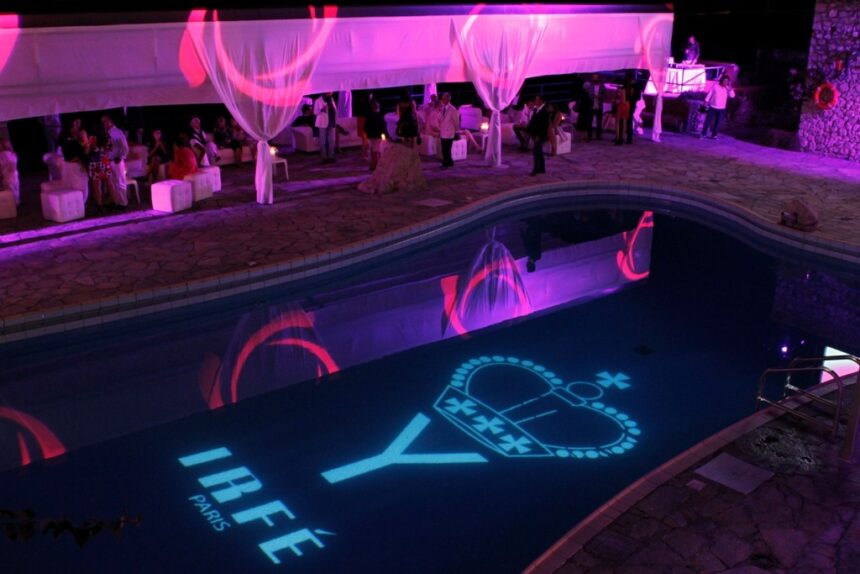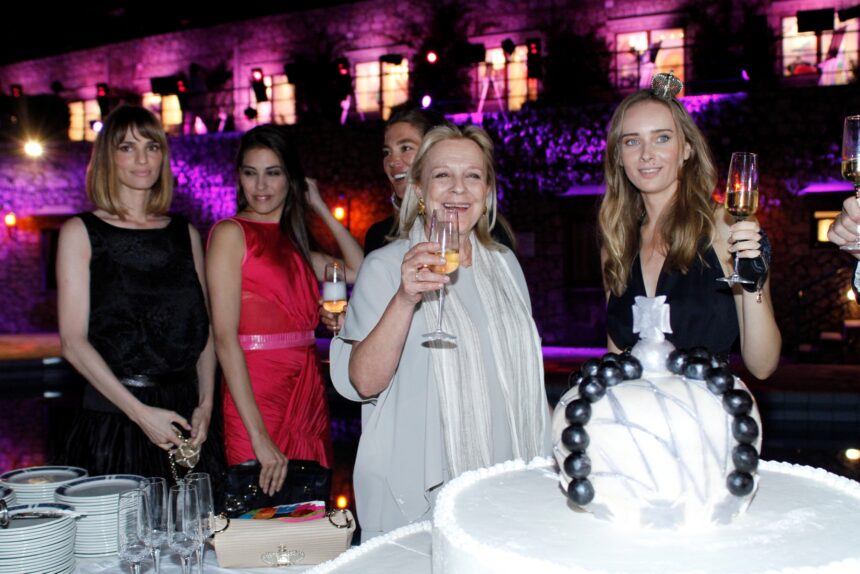 Show MAISON IRFE SPRING/SUMMER 2014 in the Exhibition Center Vandome in Paris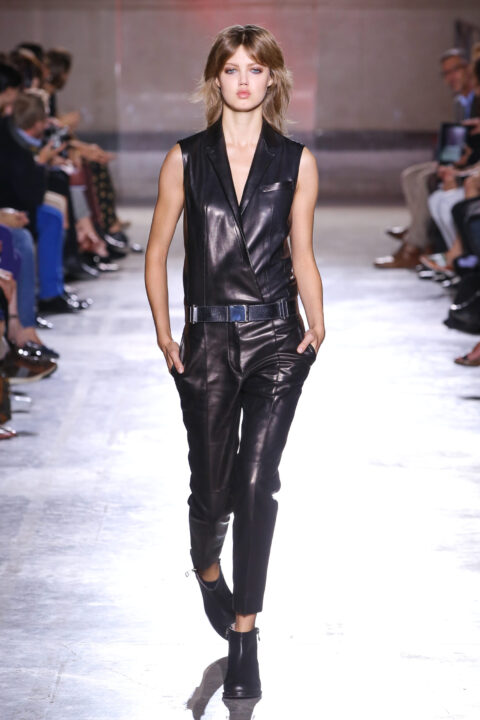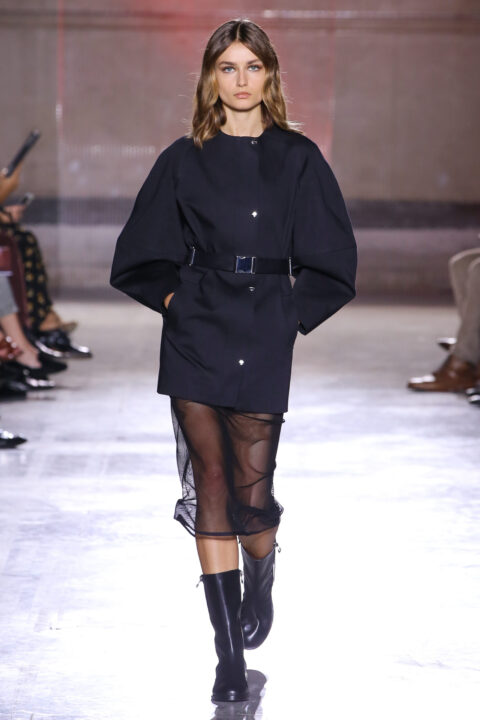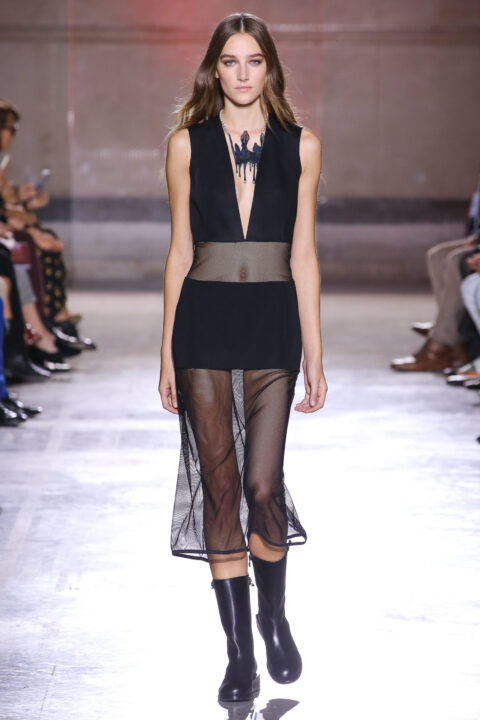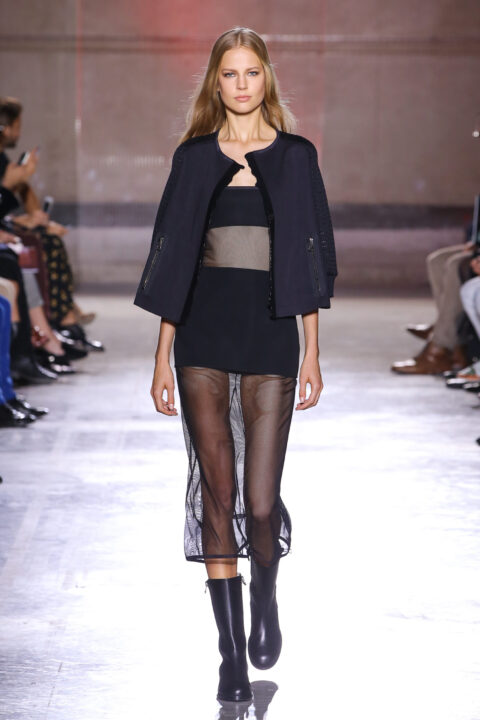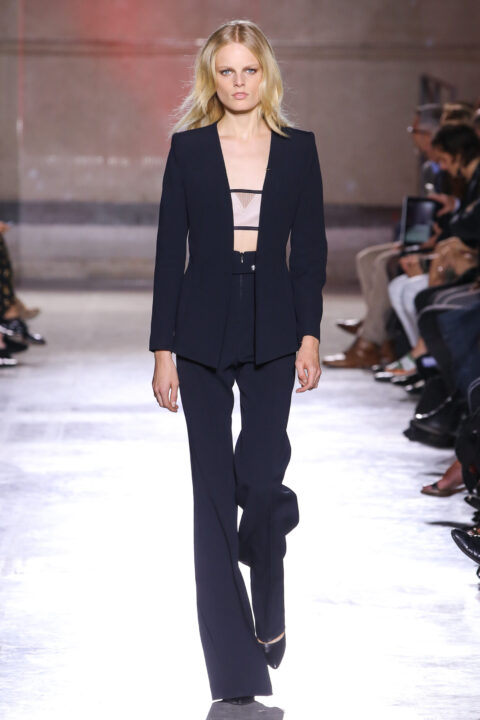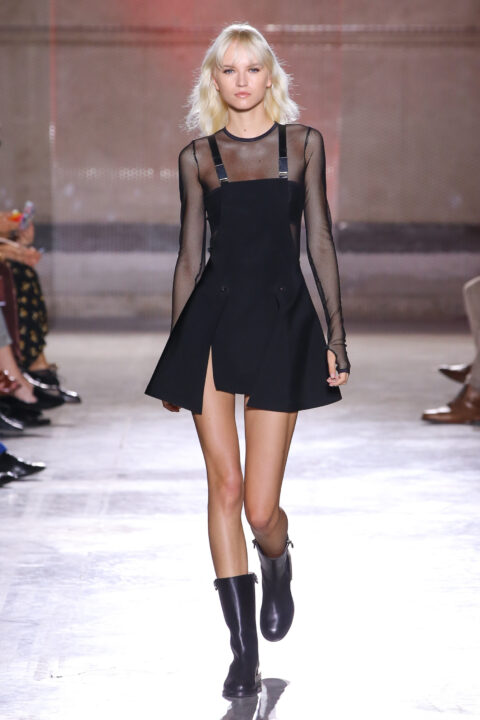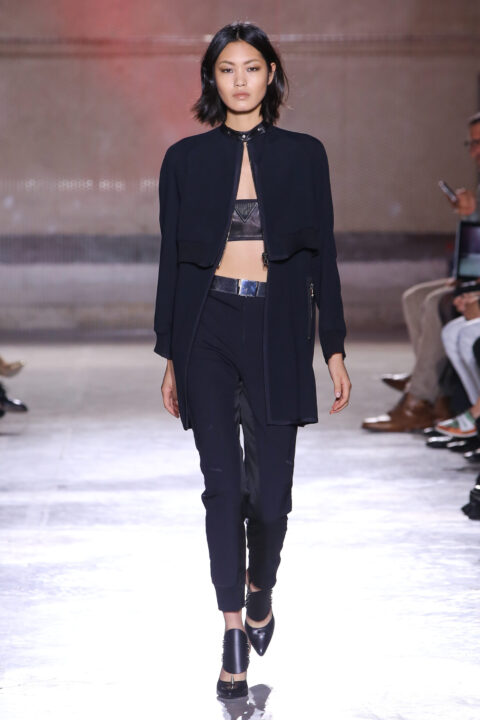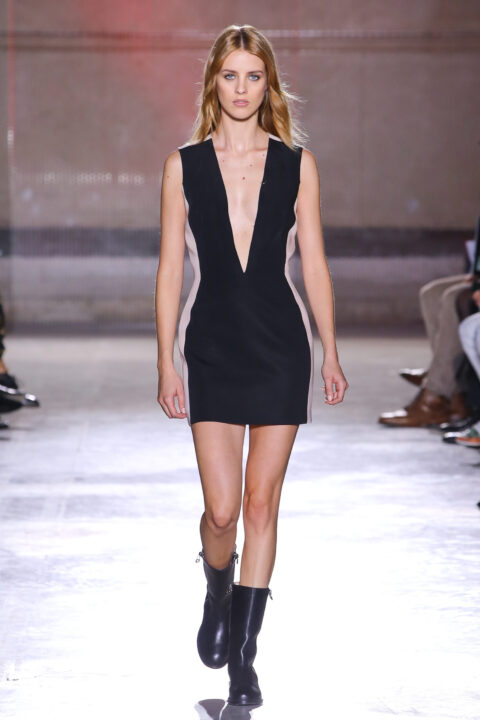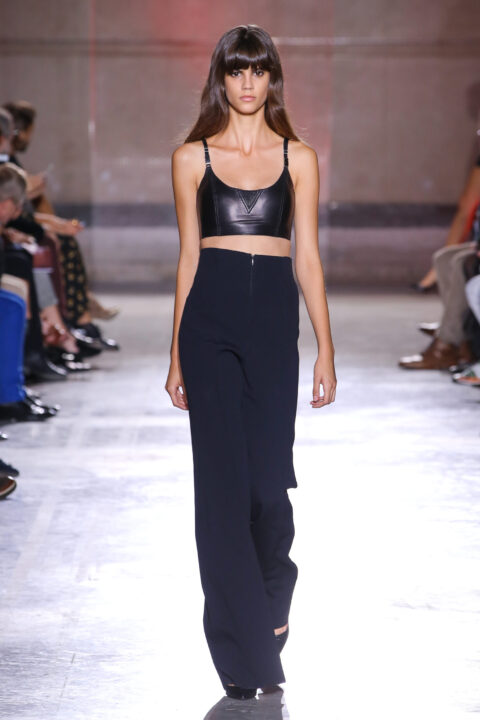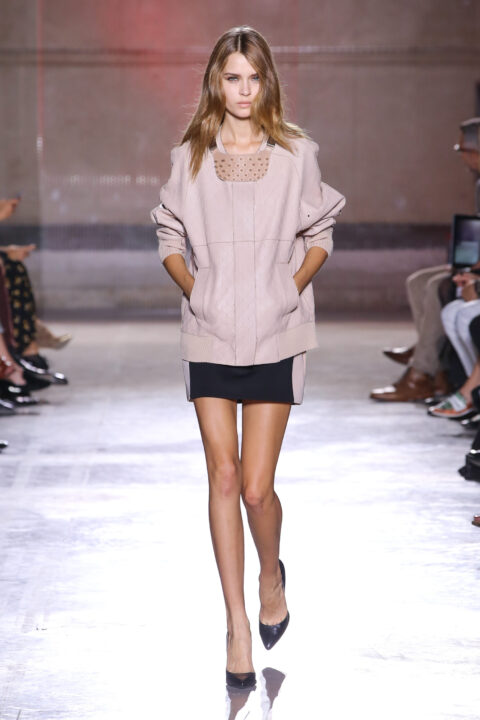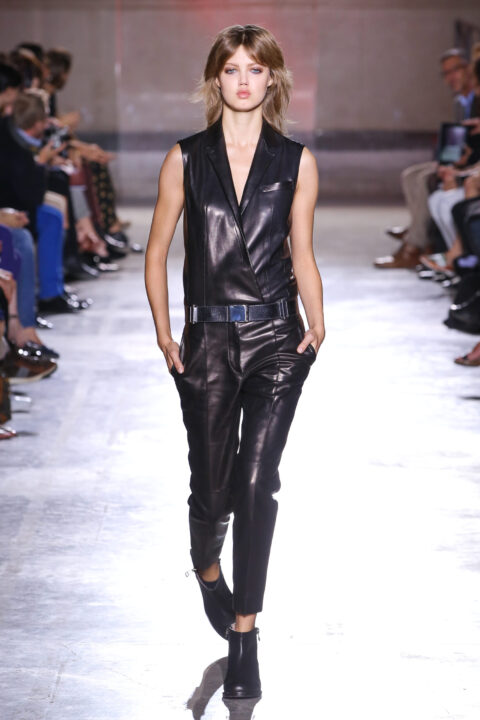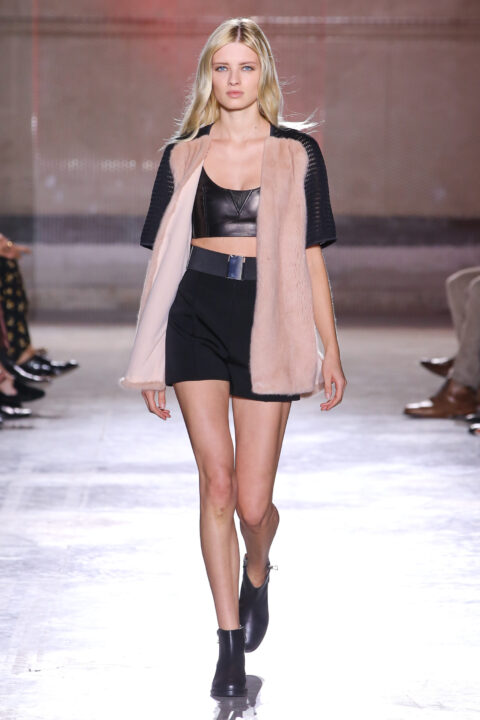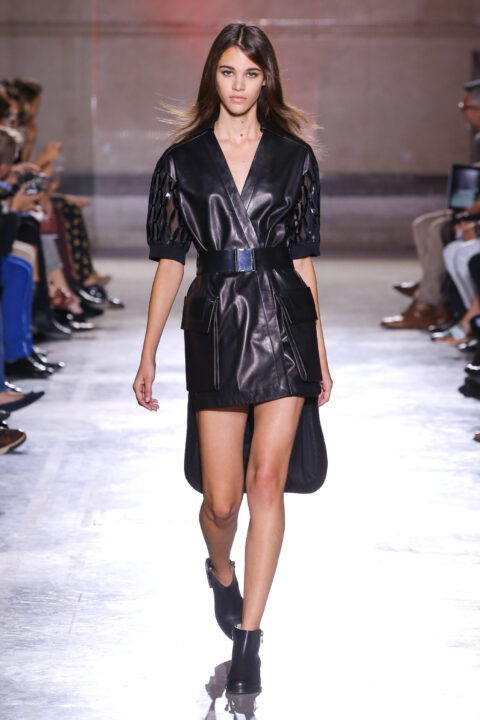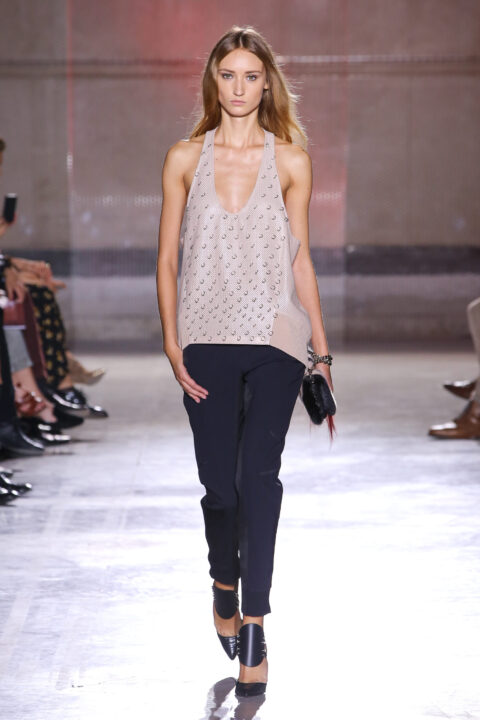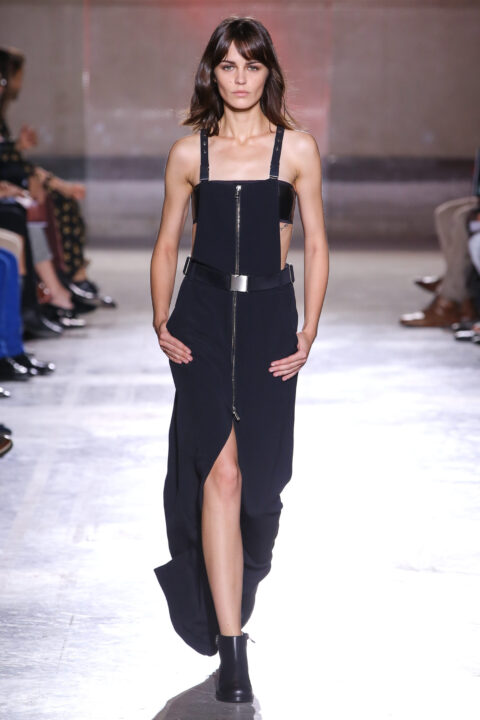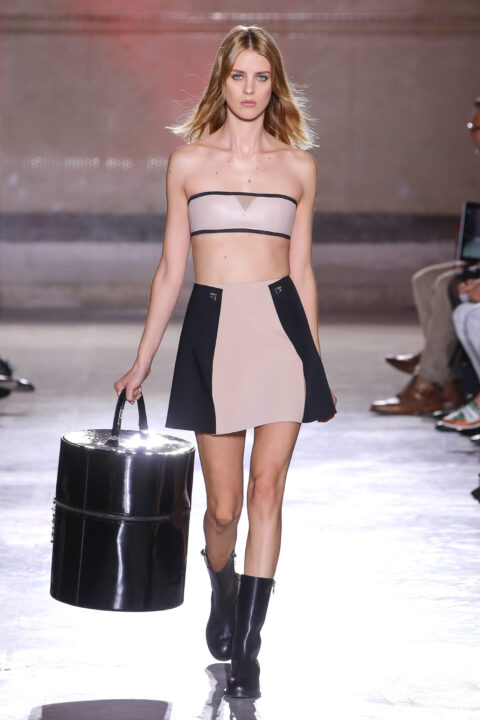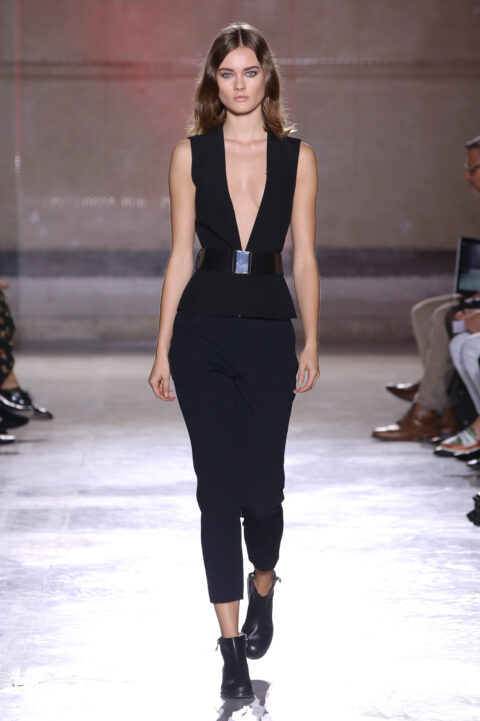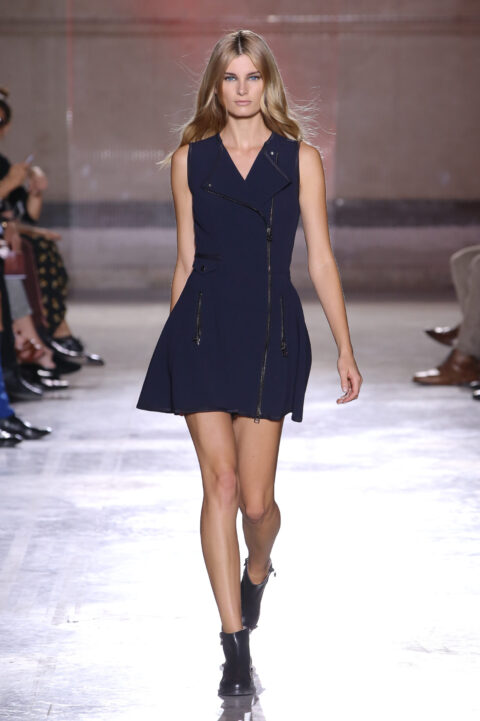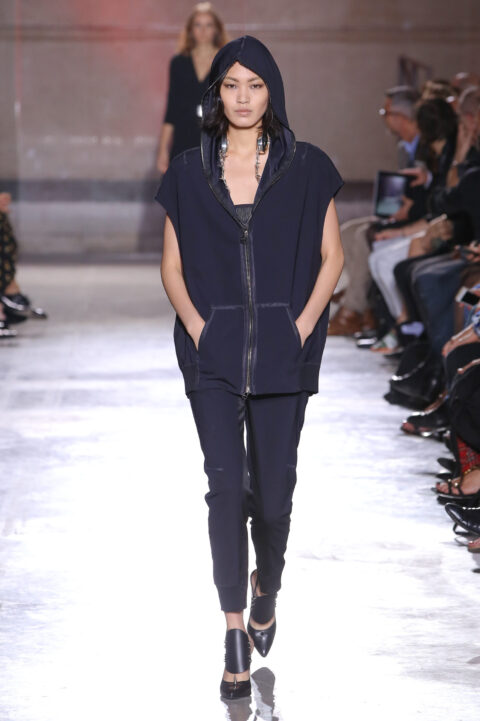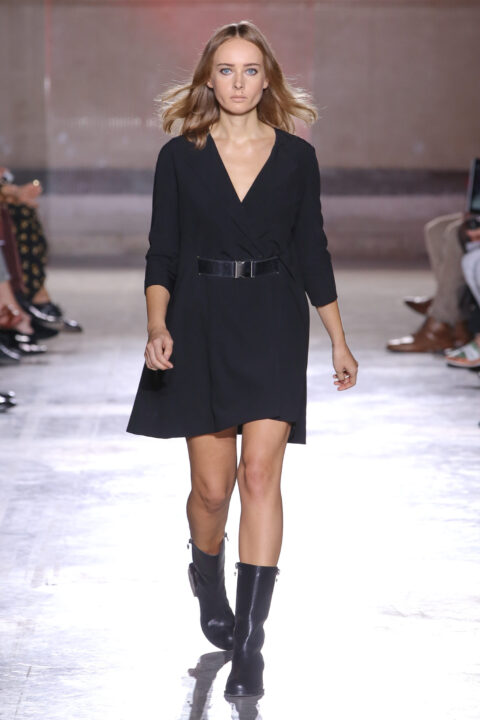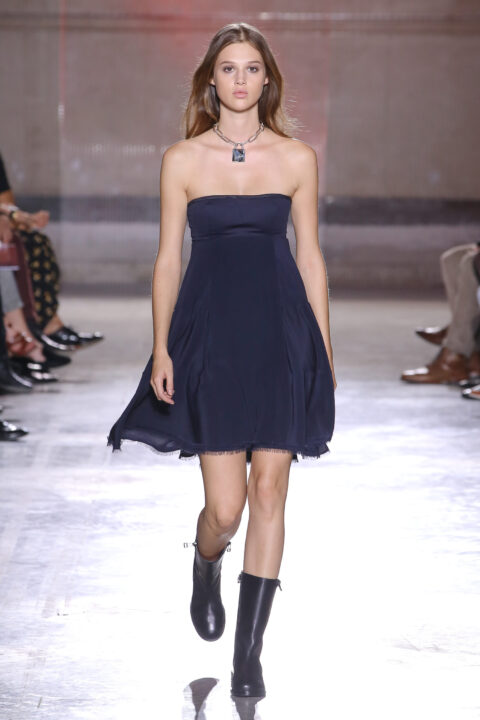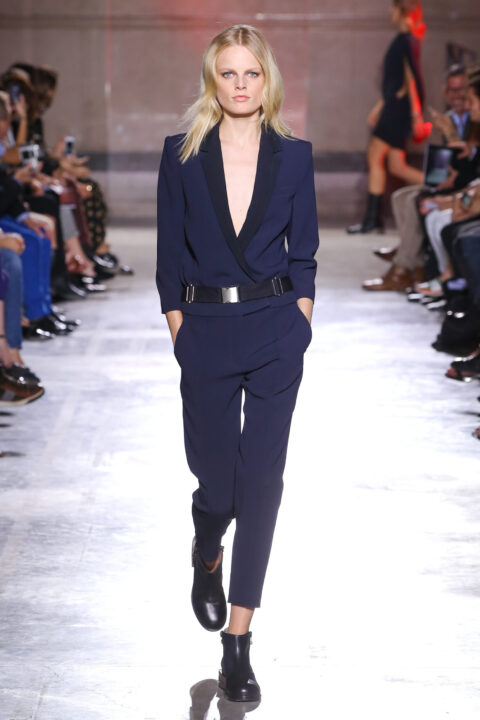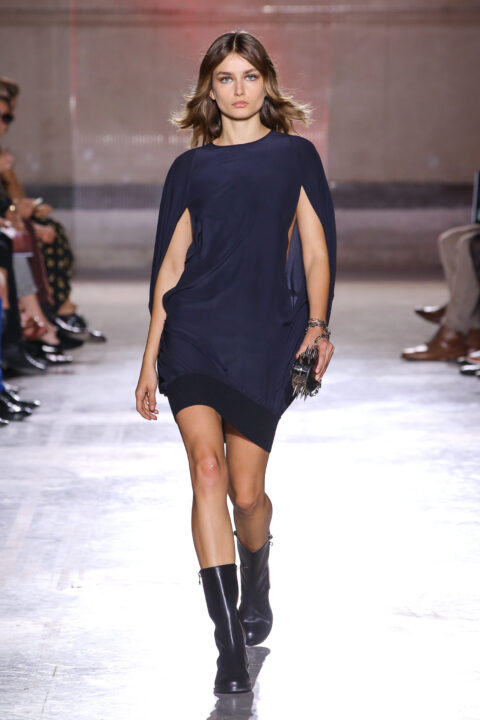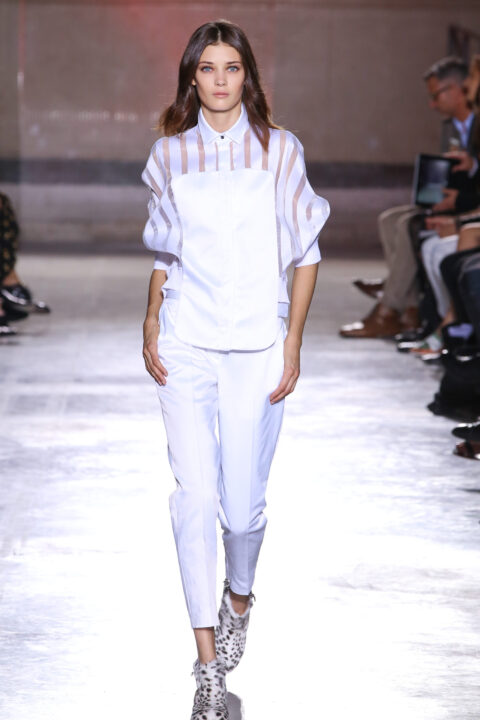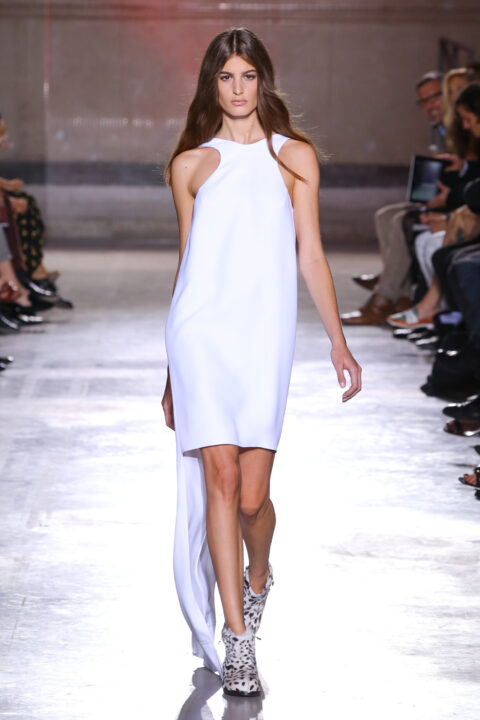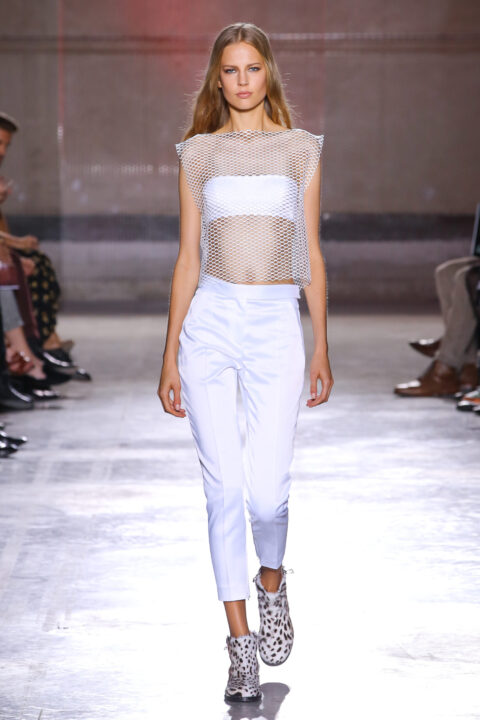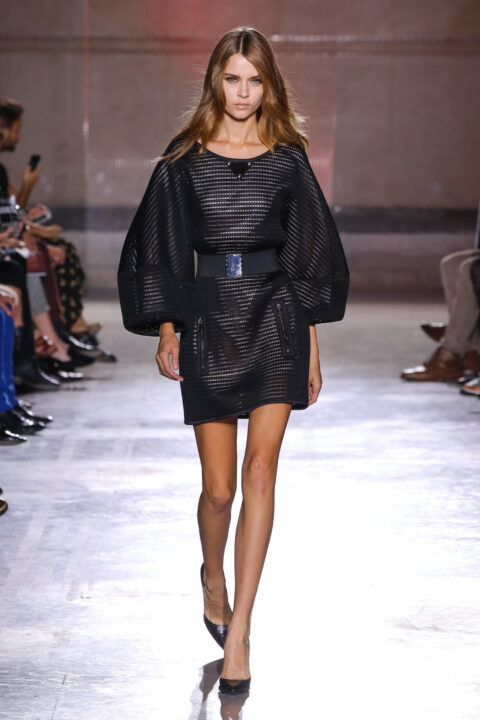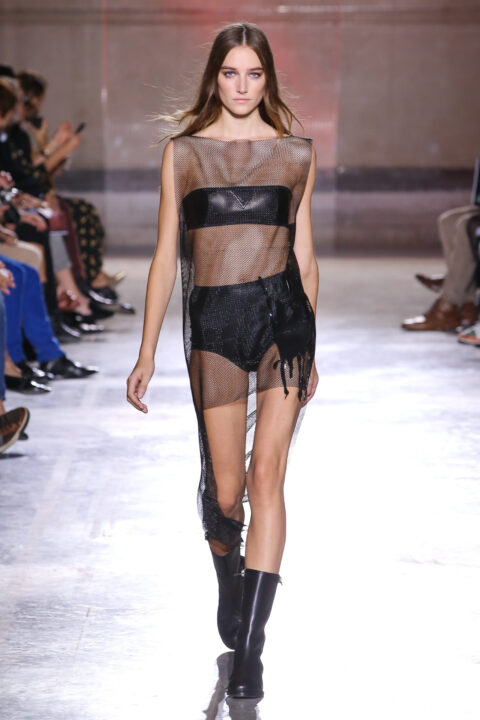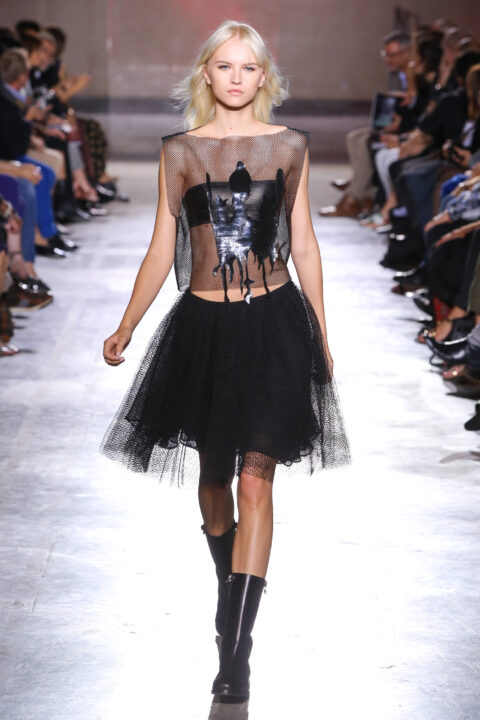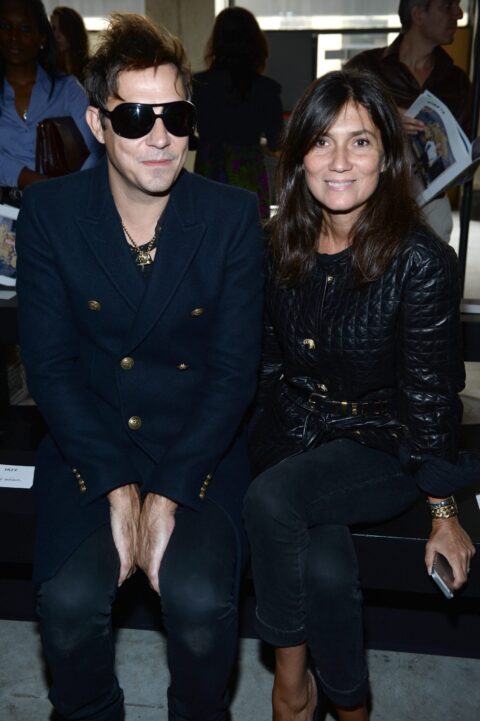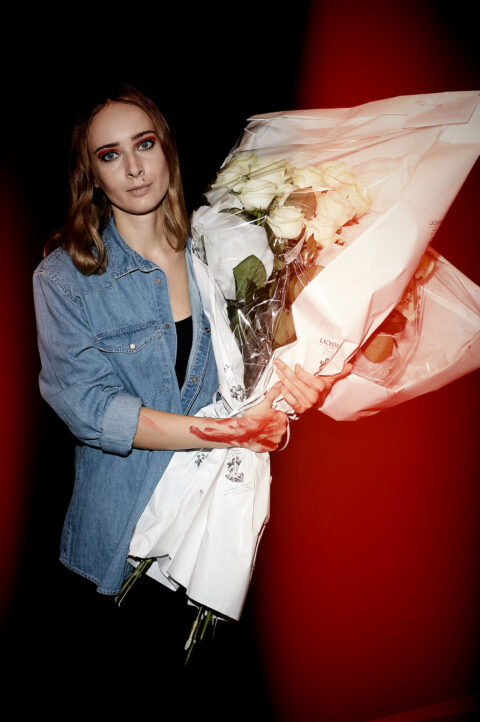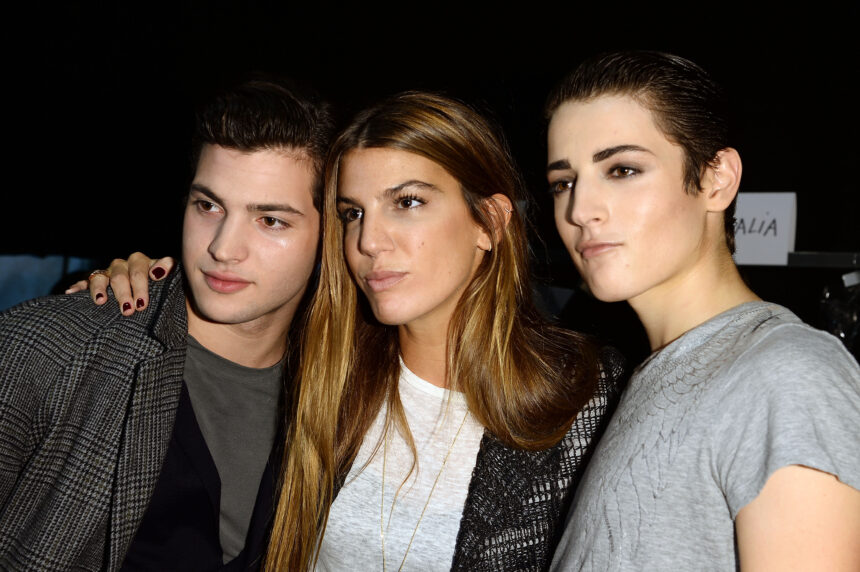 Peter Brant, Bianca Brandolini, and Harry Brant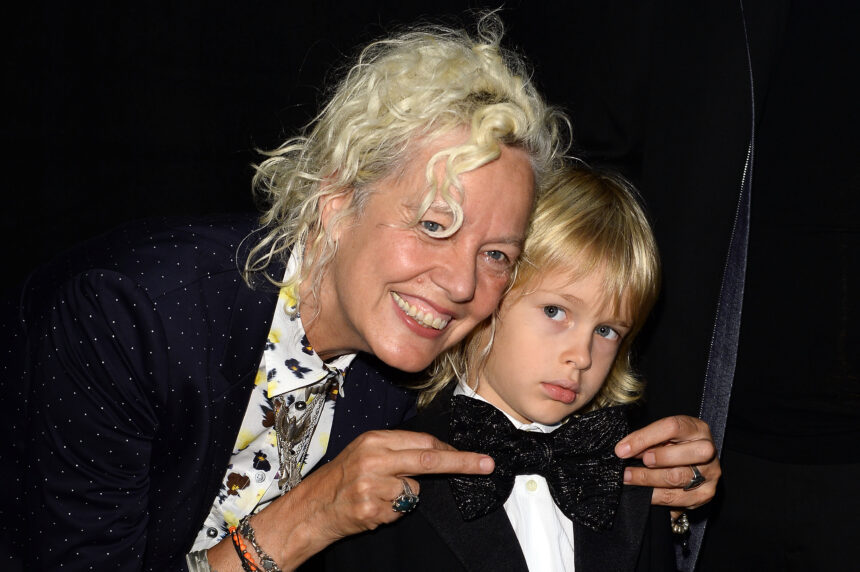 Ellen von Unwerth, Photographer & Vadim Sorokin
IRFE Adv Campaign SPRING/SUMMER 2014 by Victor Demarchelier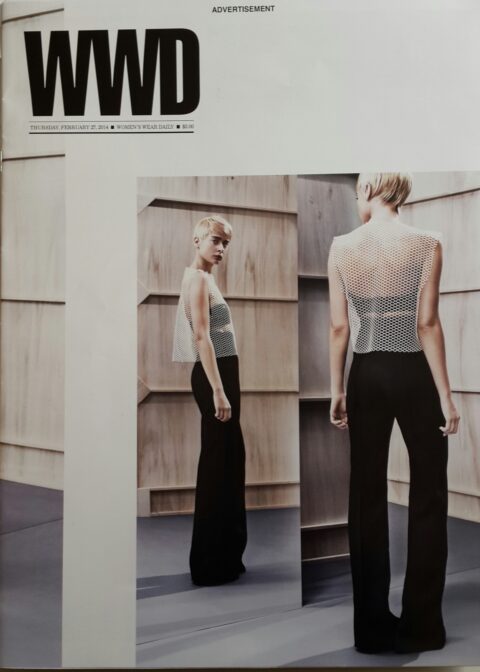 Cover story in WWD MAGAZINE February 2014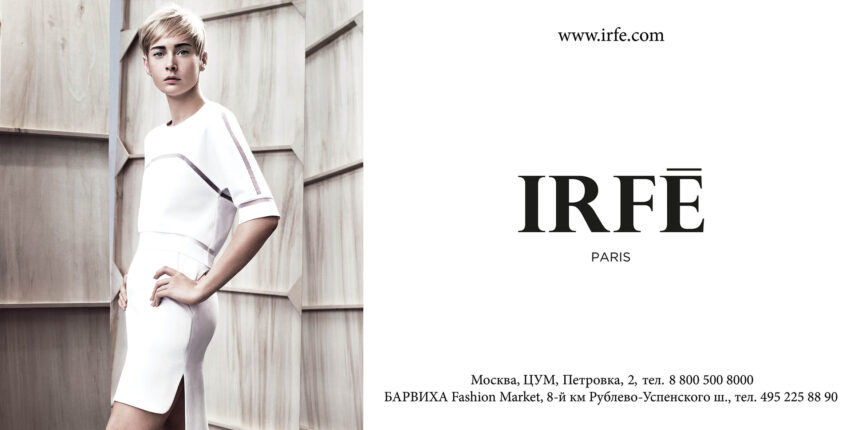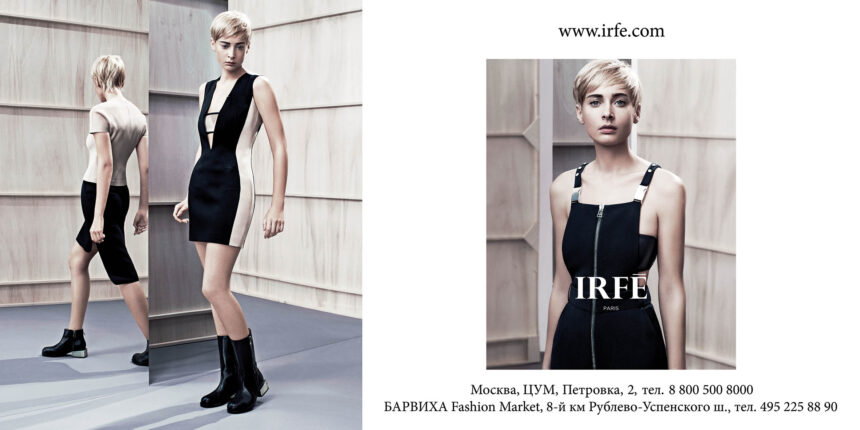 Show MAISON IRFE FALL-WINTER 2014/2015 in the Exhibition Center Vandome in Paris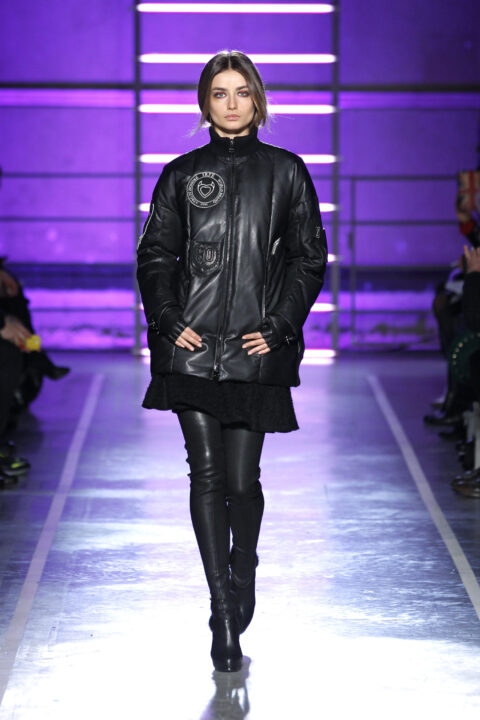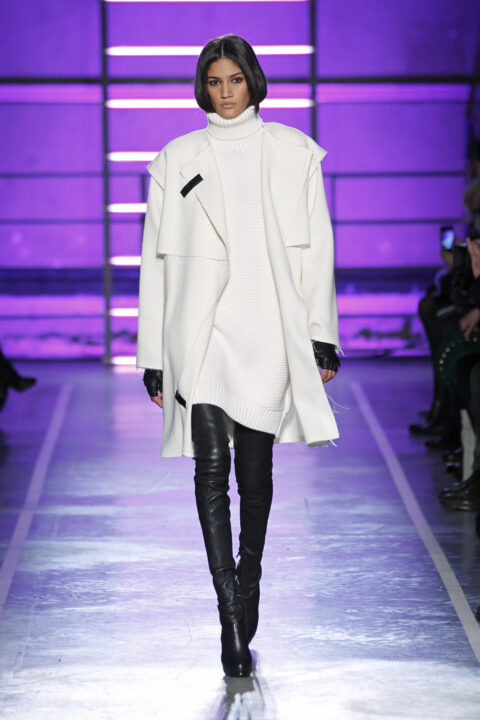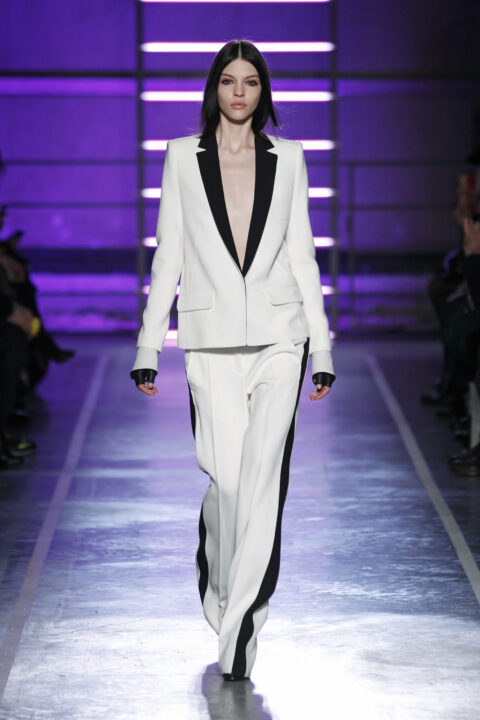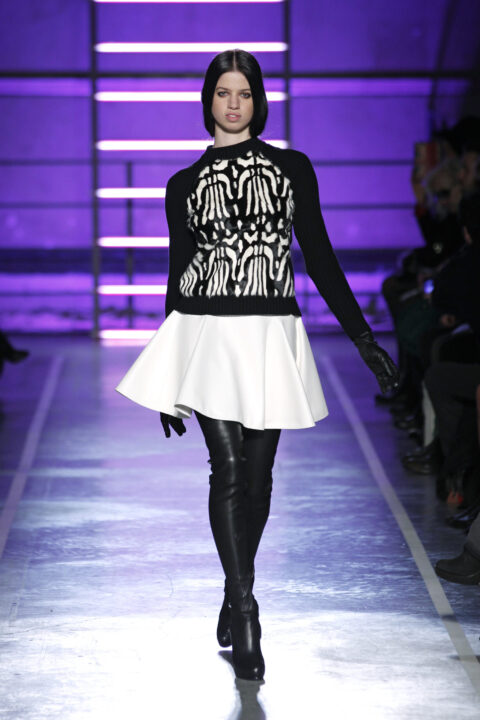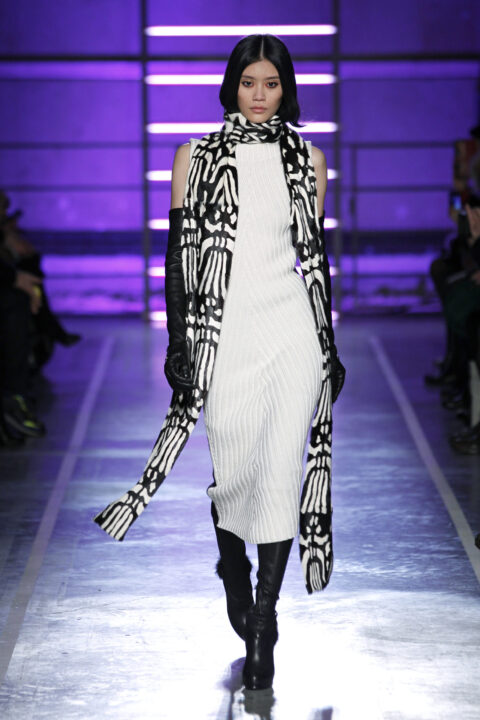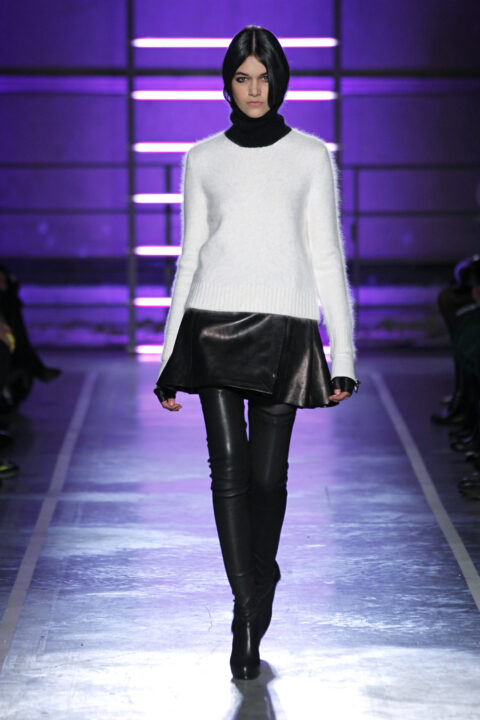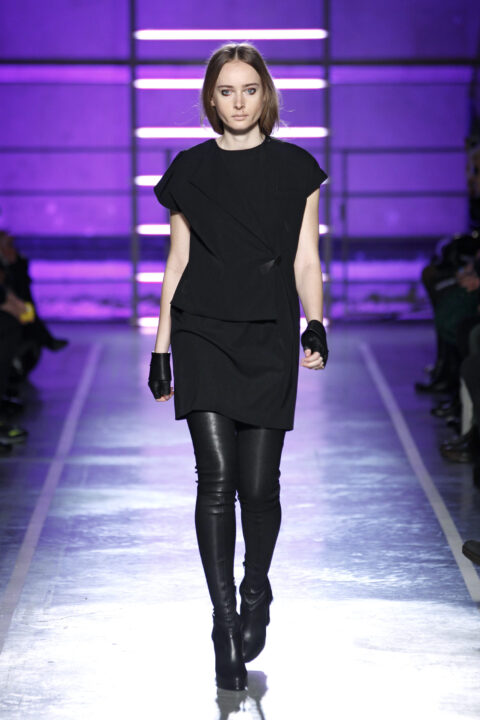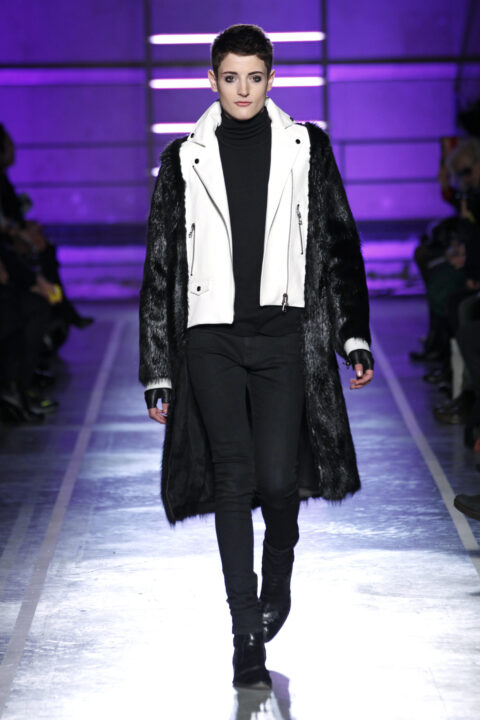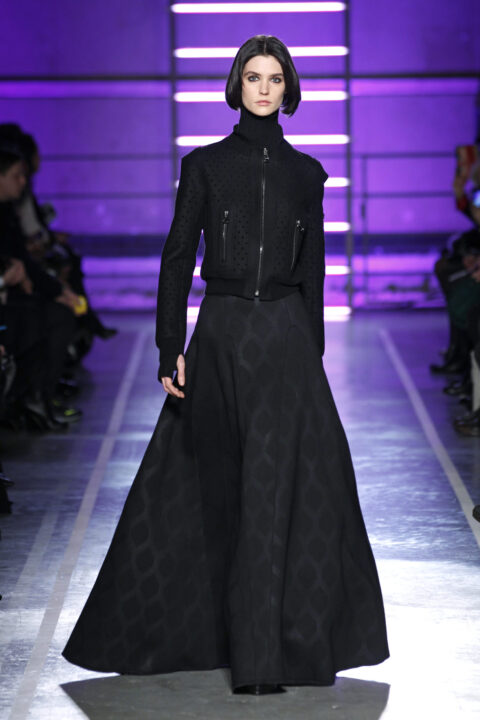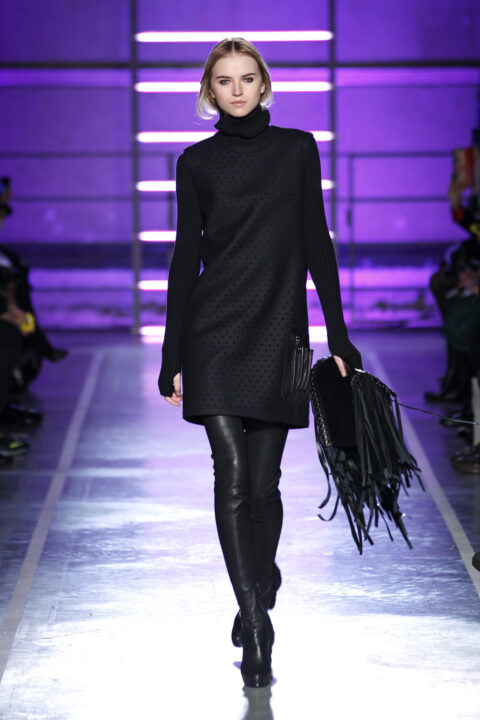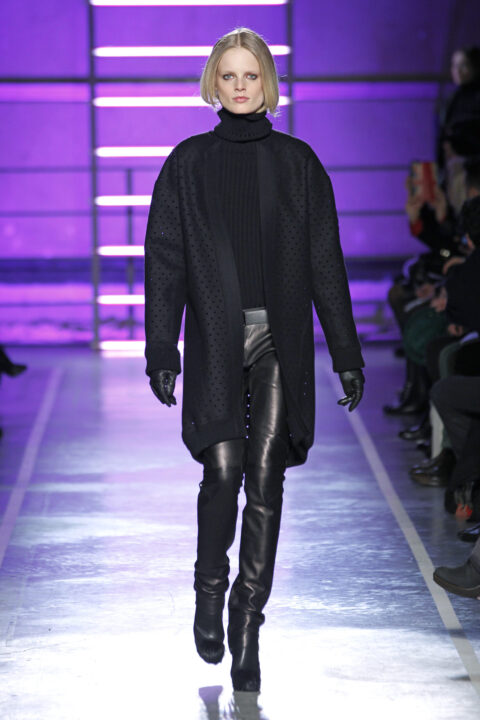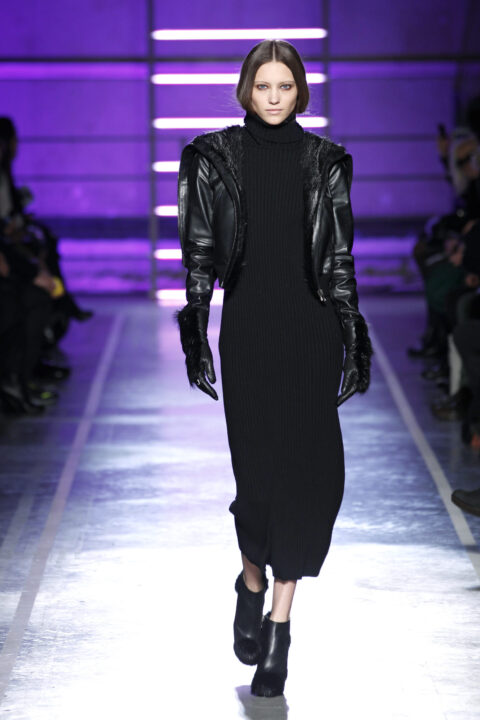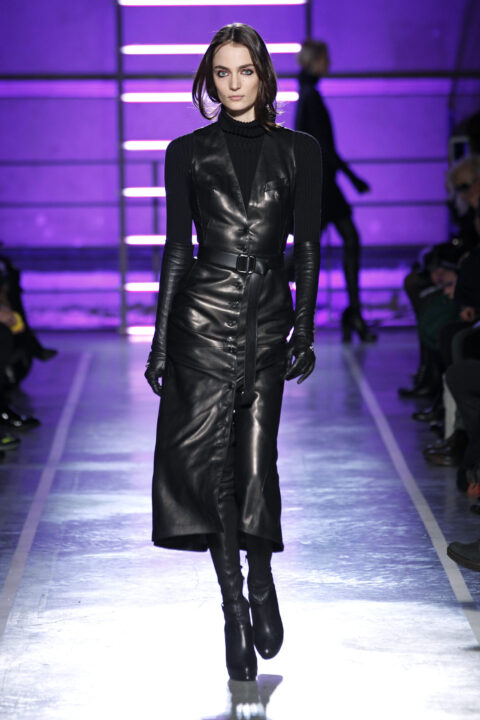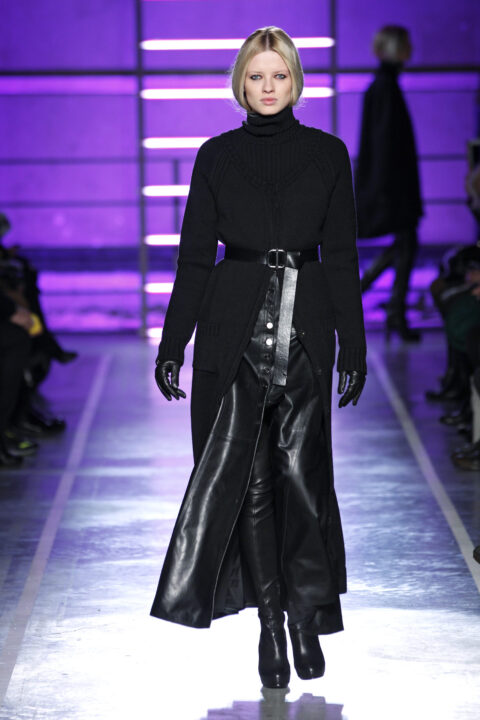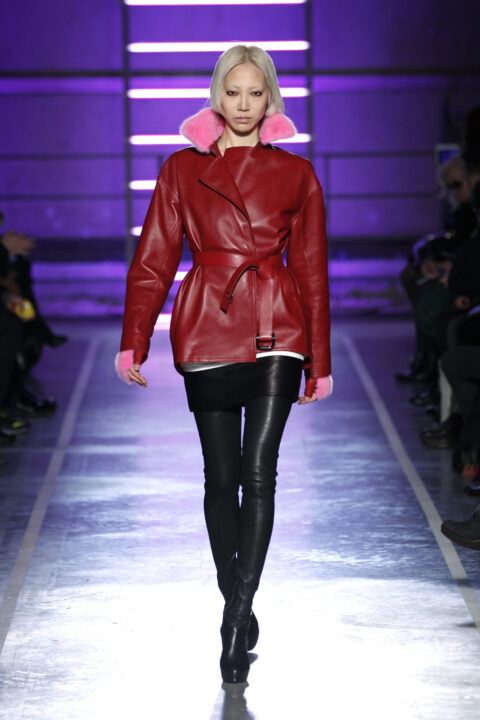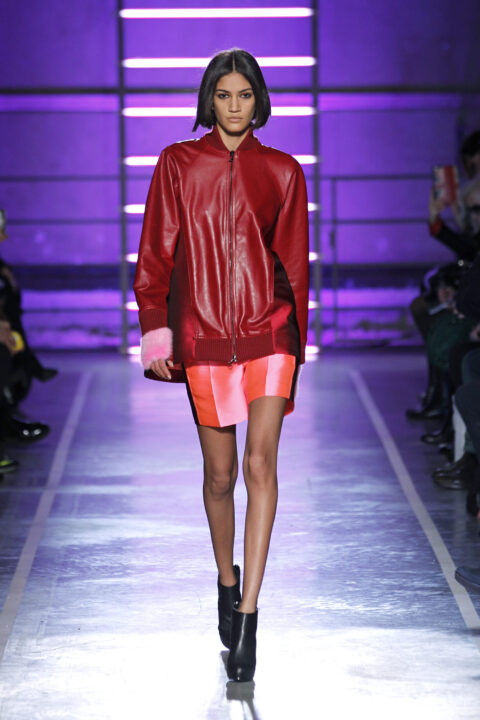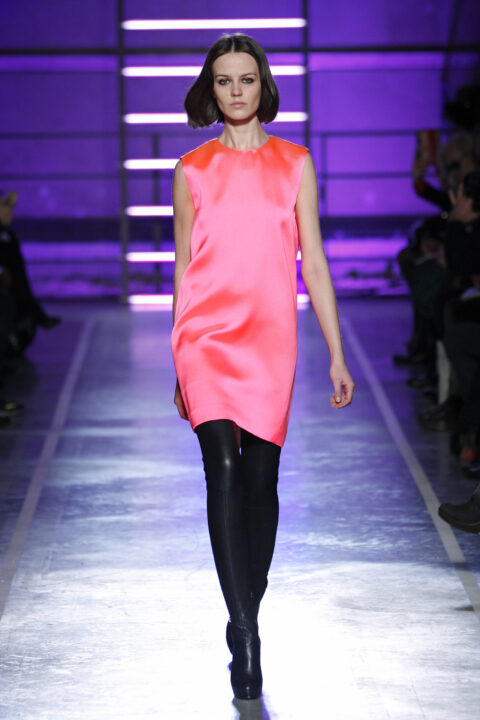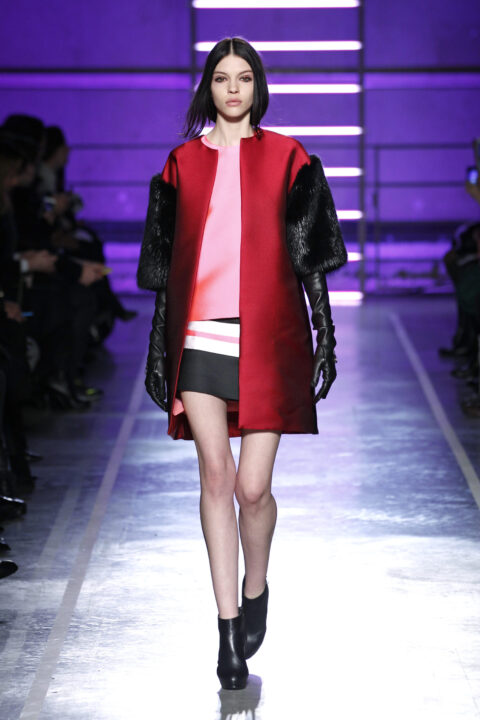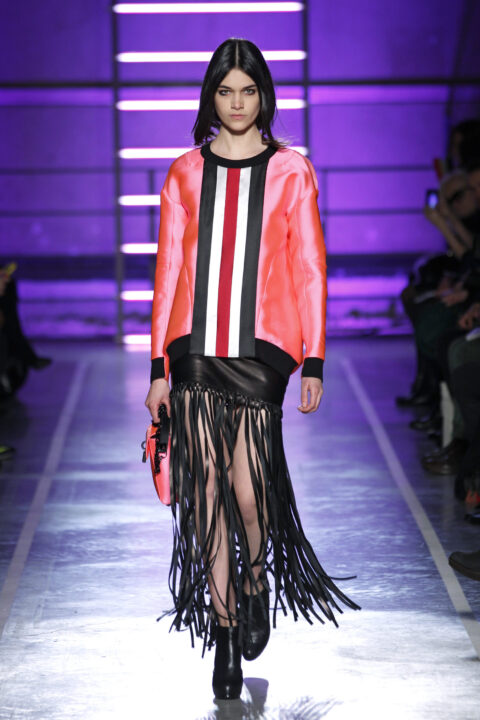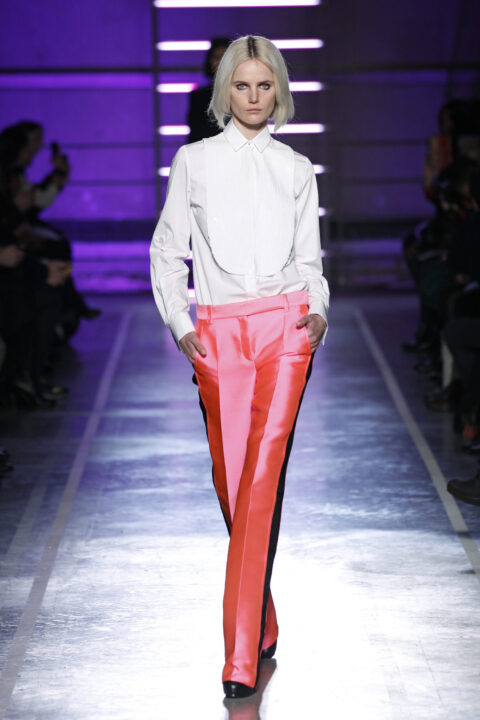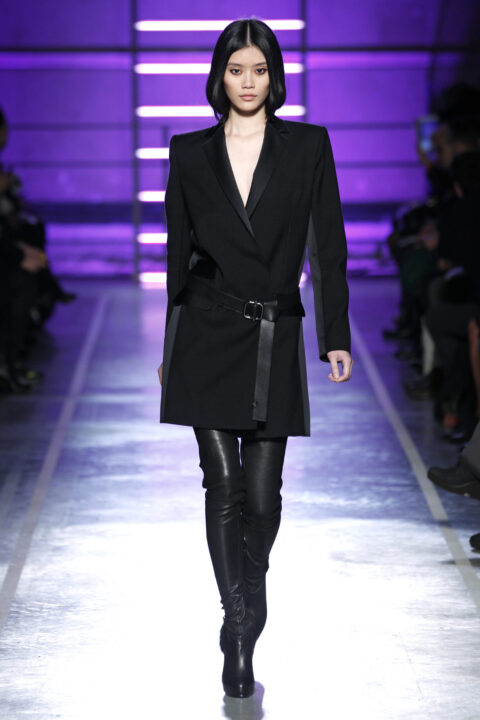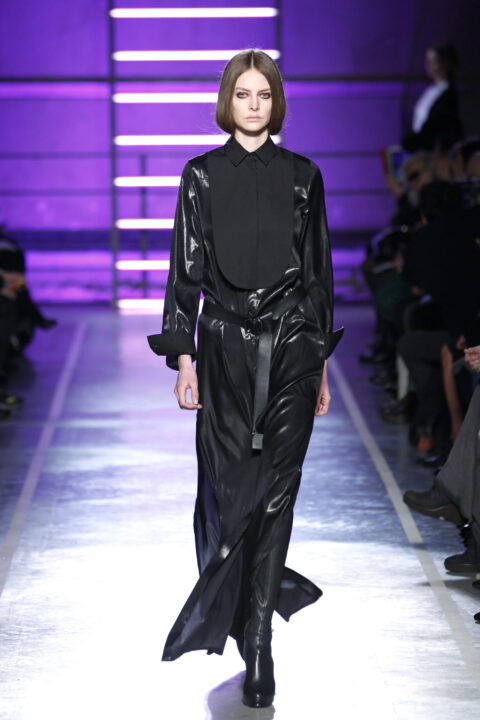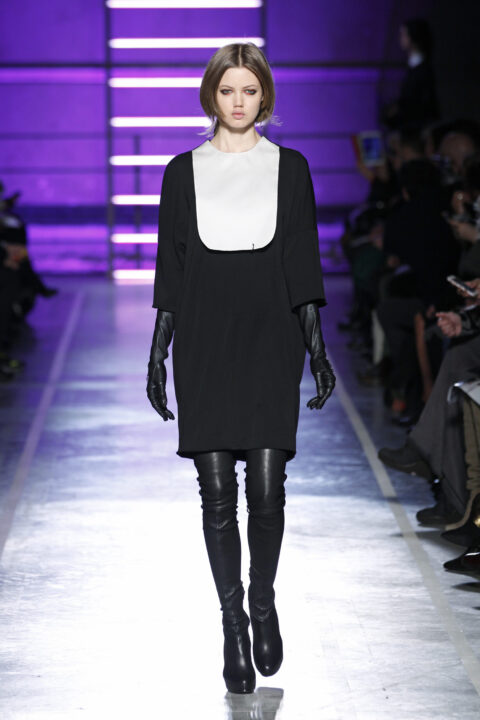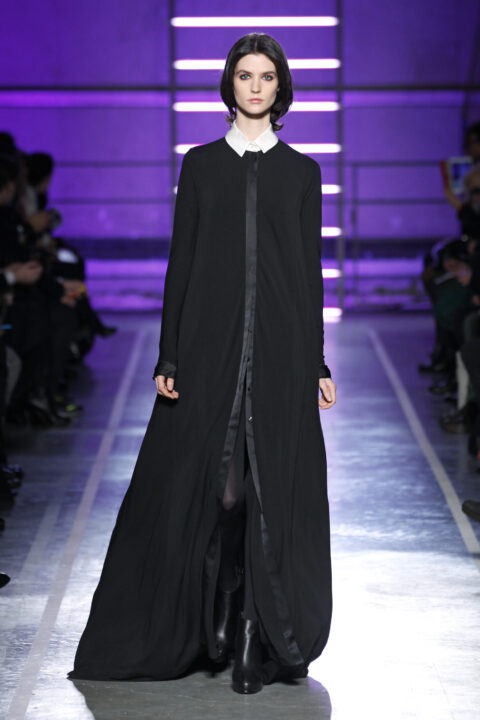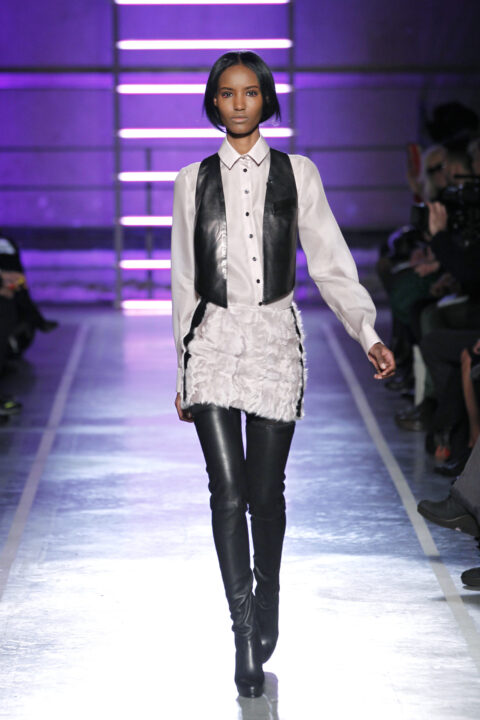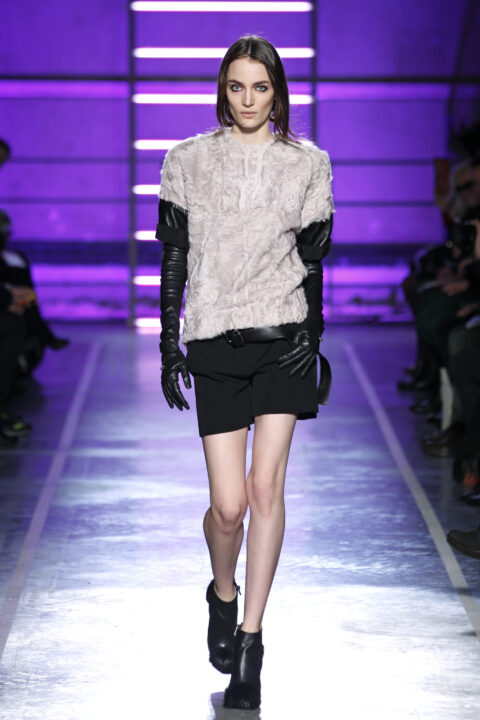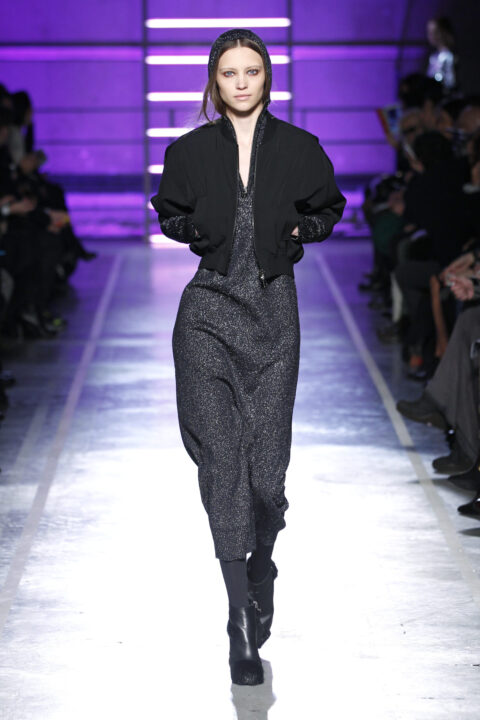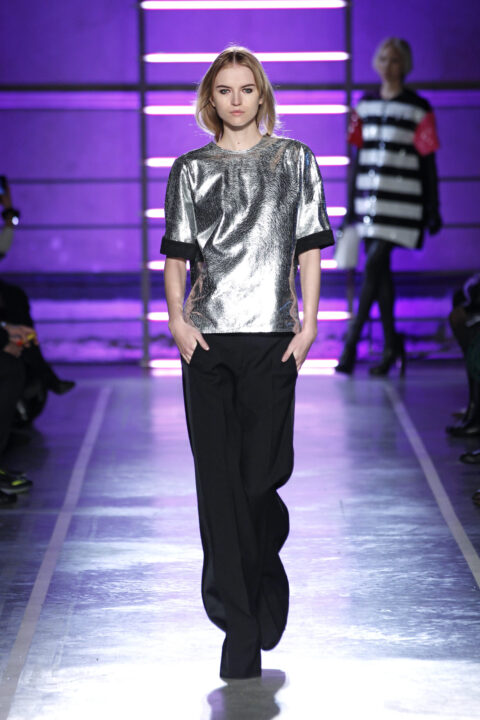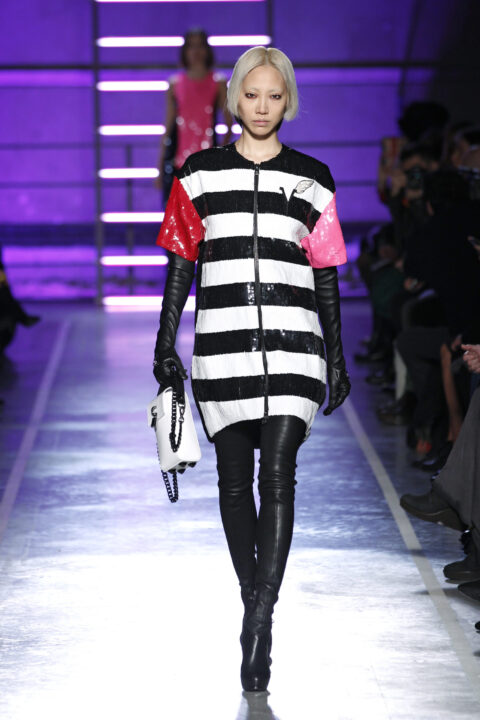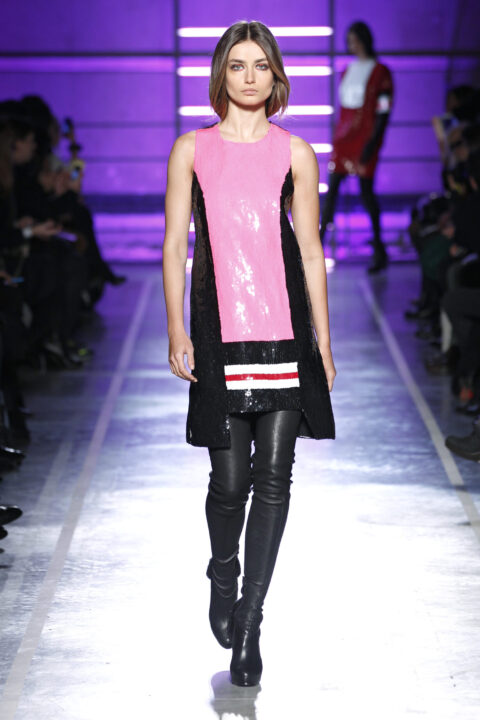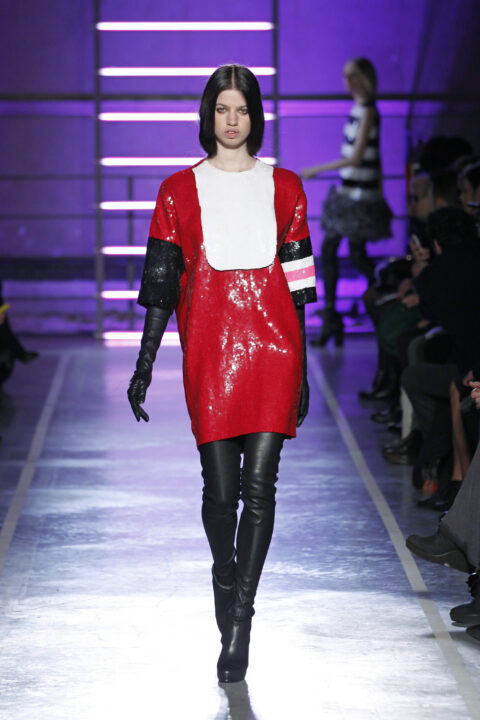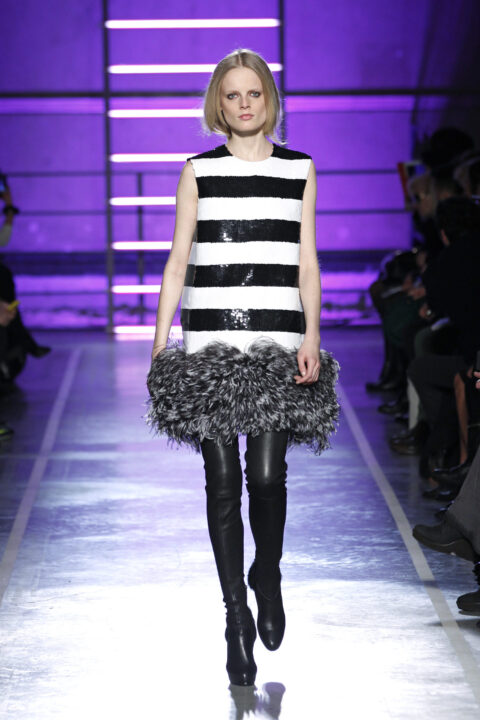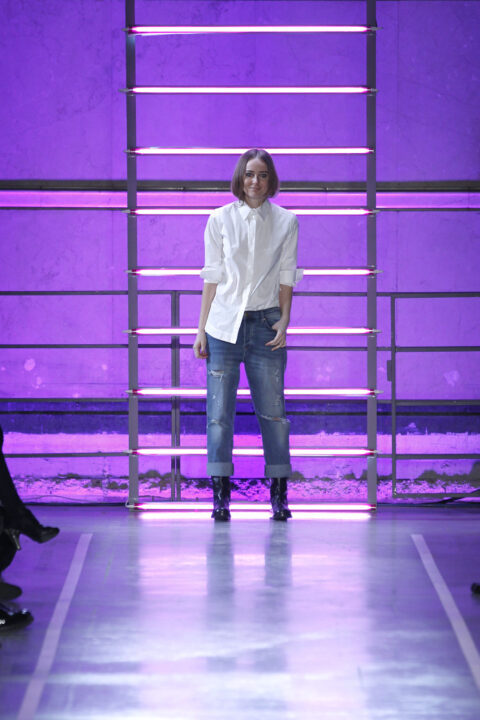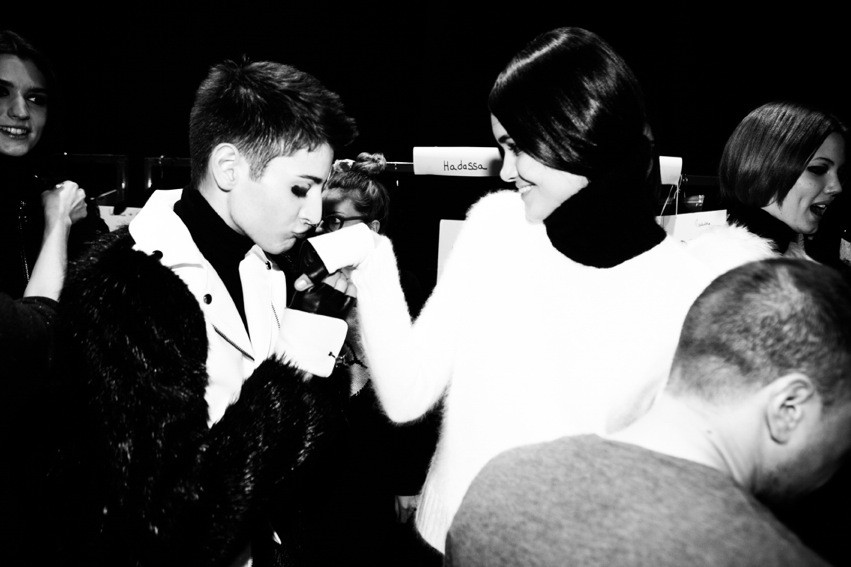 Photo by Ellen von Unwerth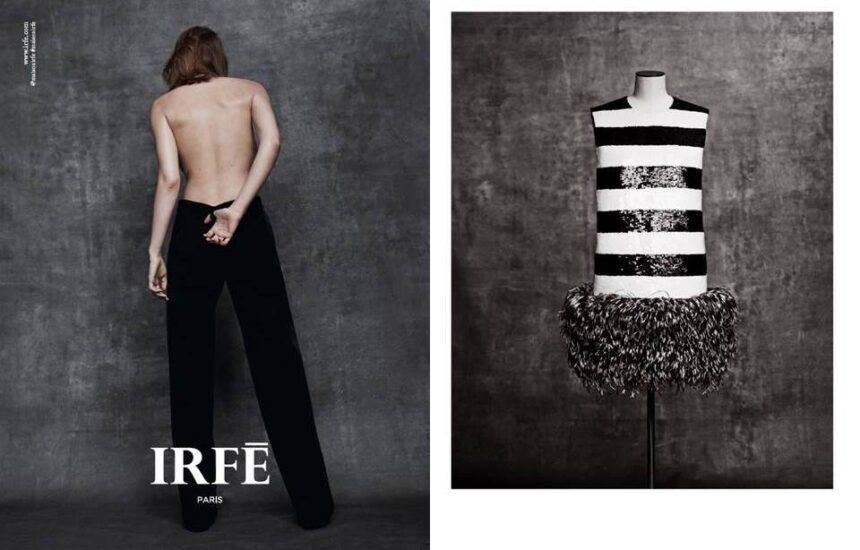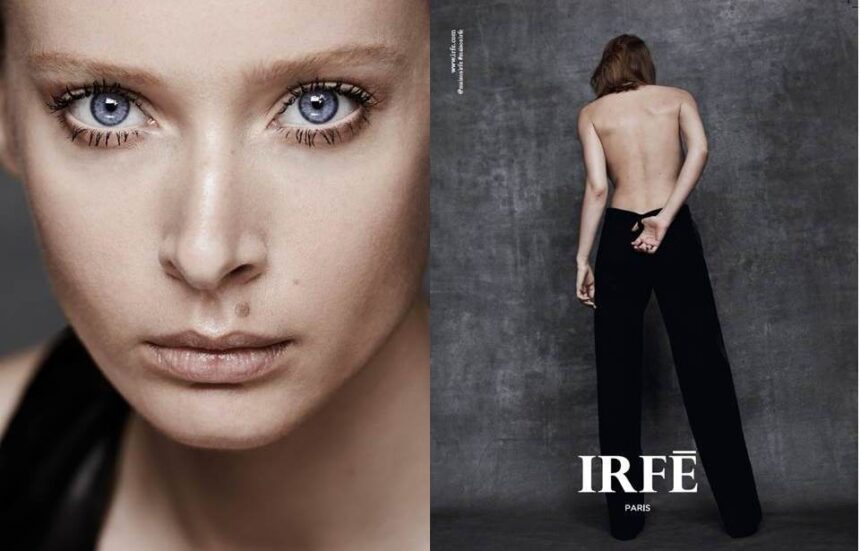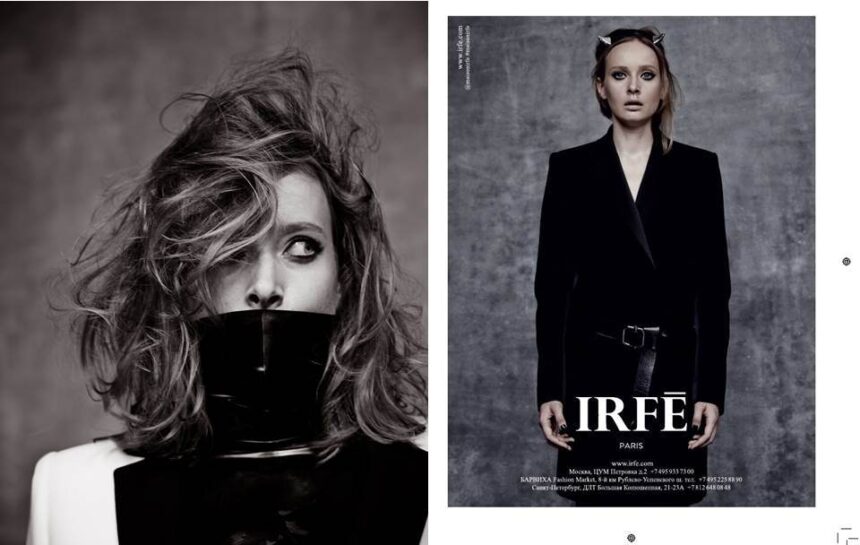 Show MAISON IRFE SPRING-SUMMER 2015 in the Exhibition Center Vandome in Paris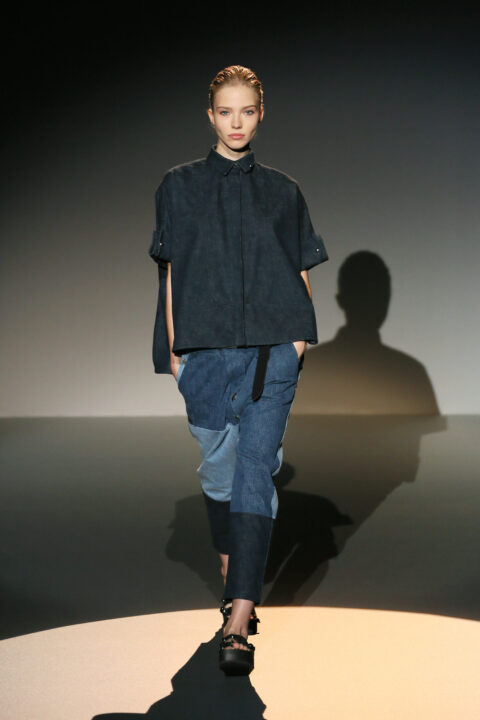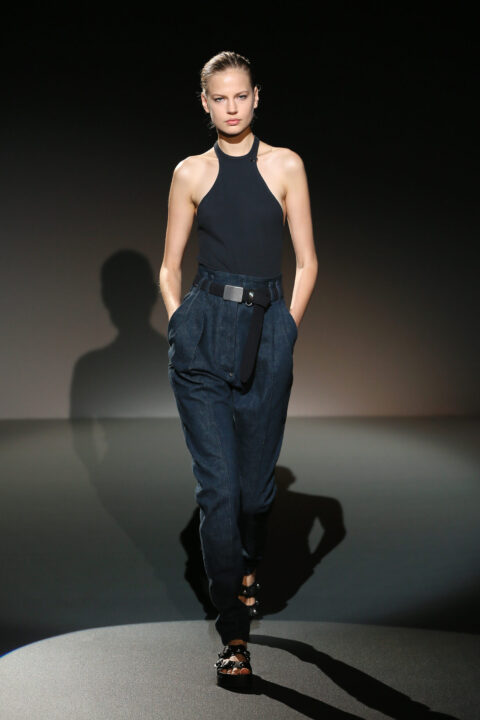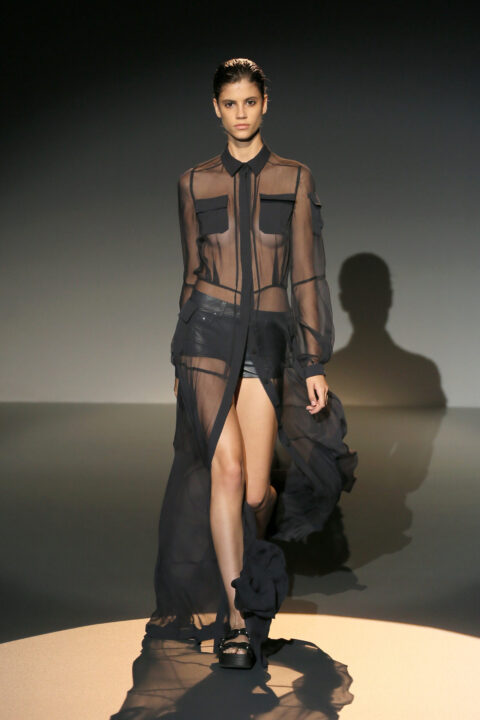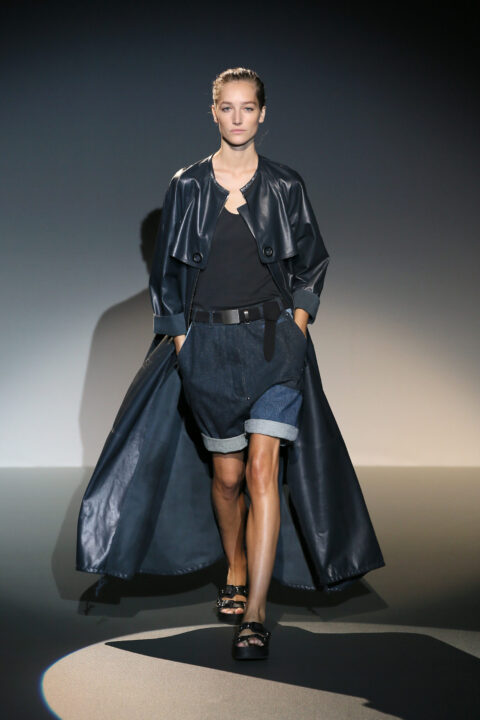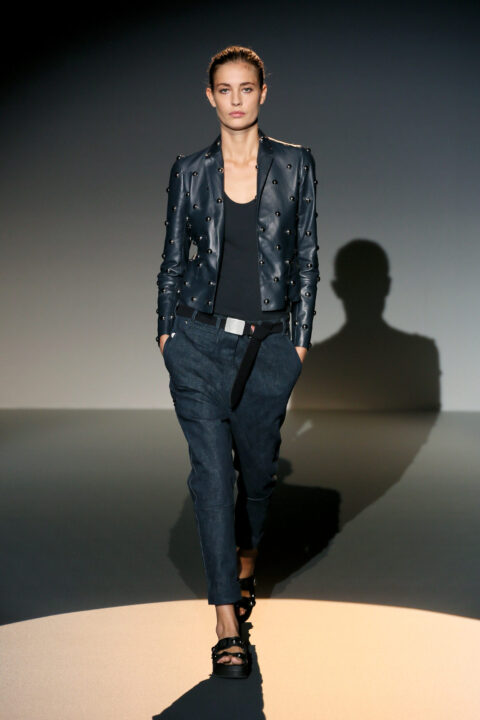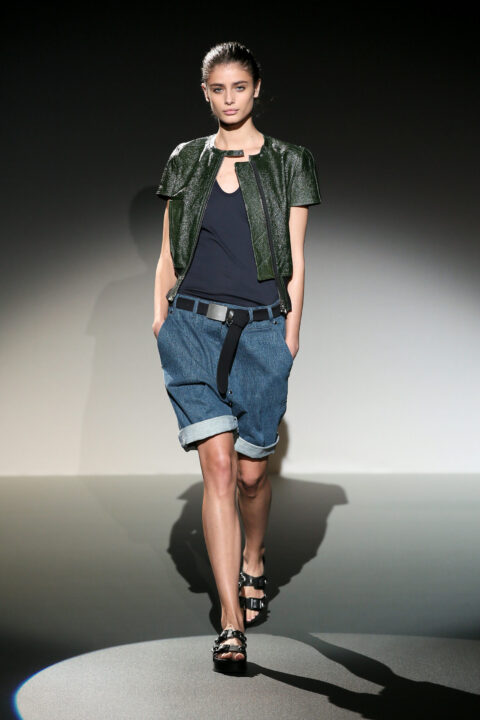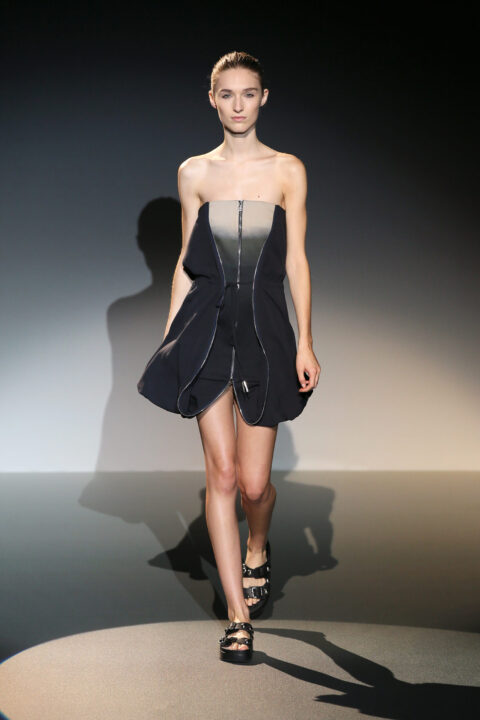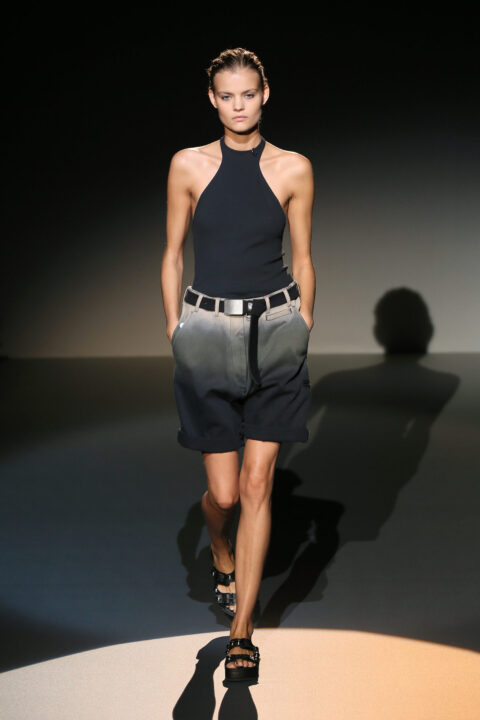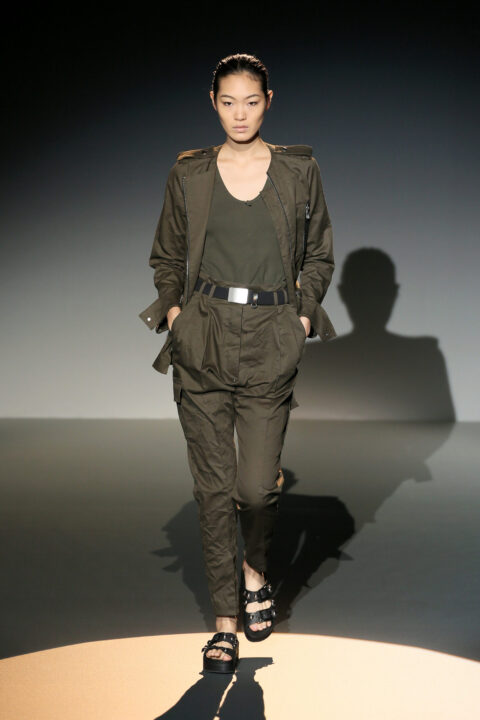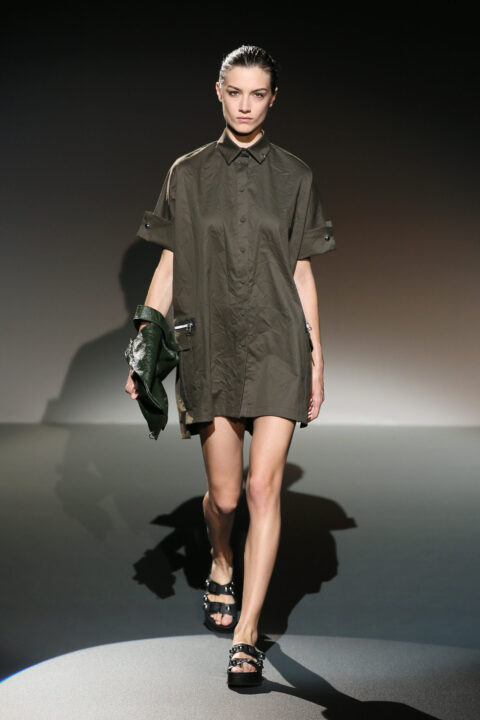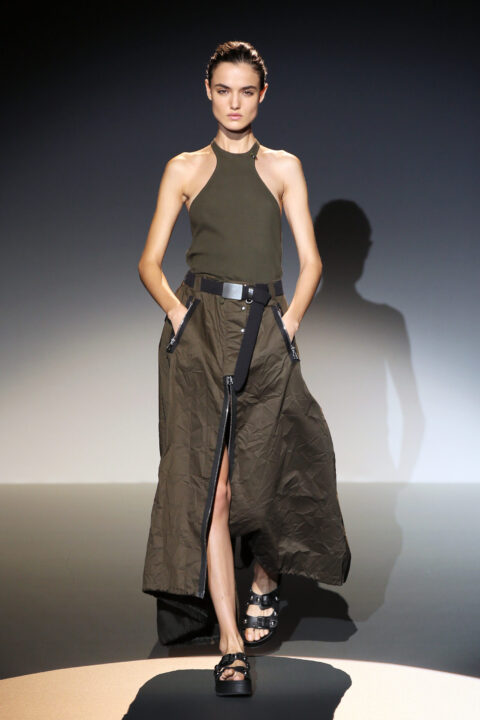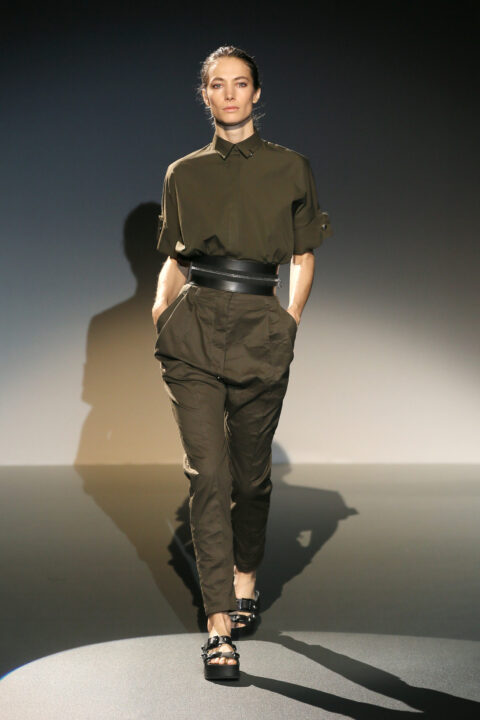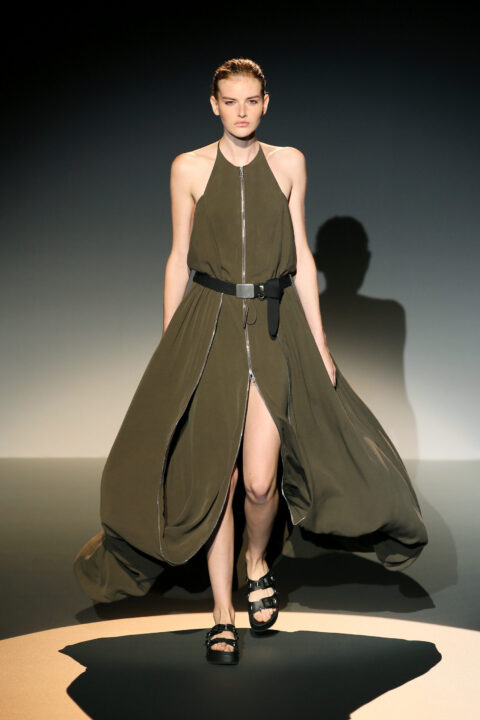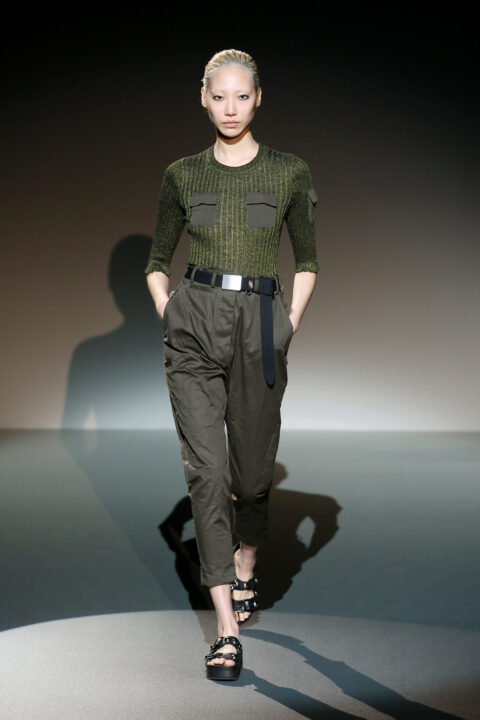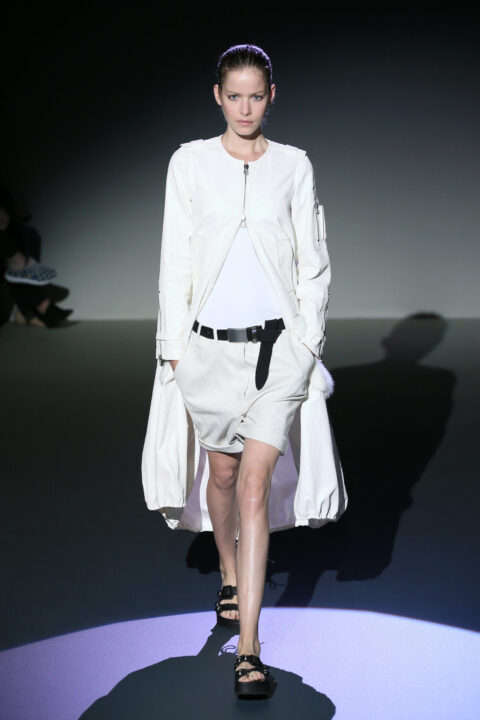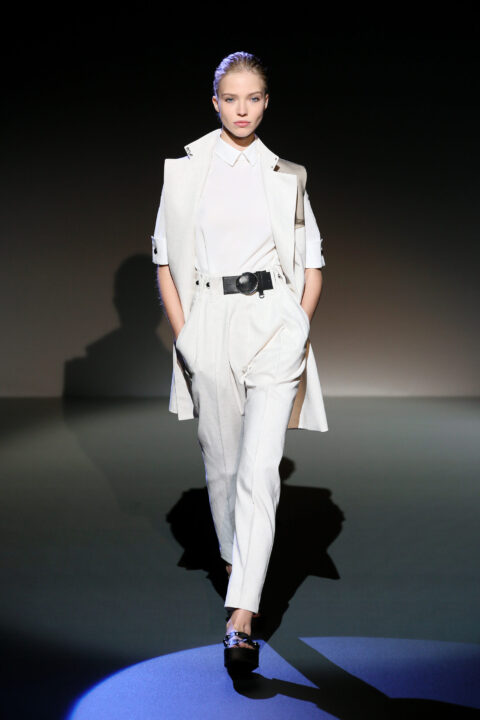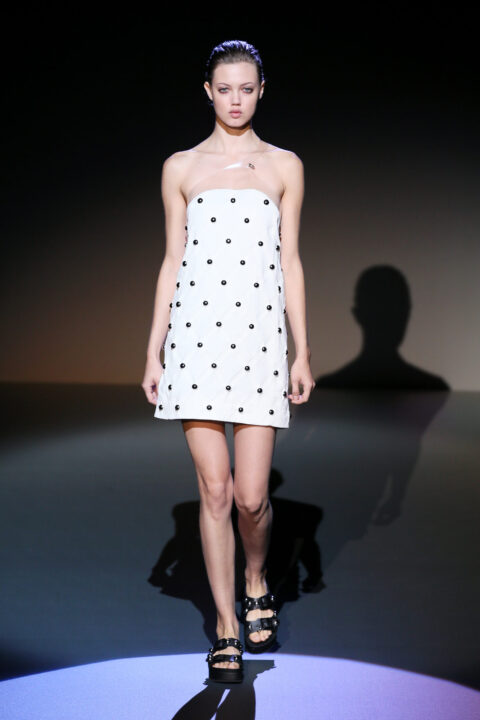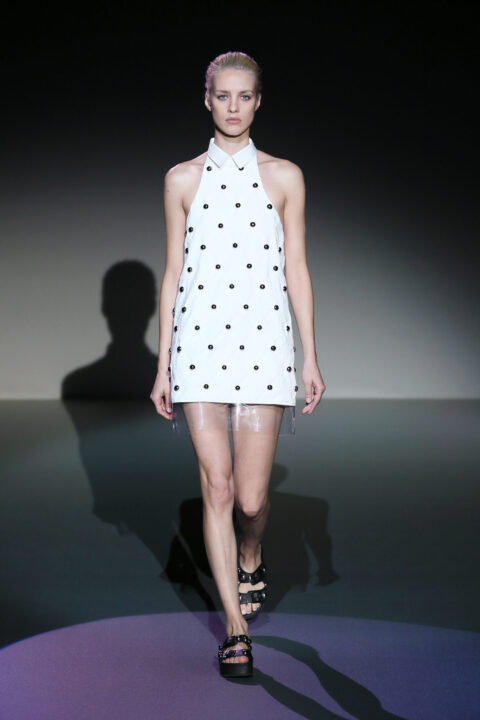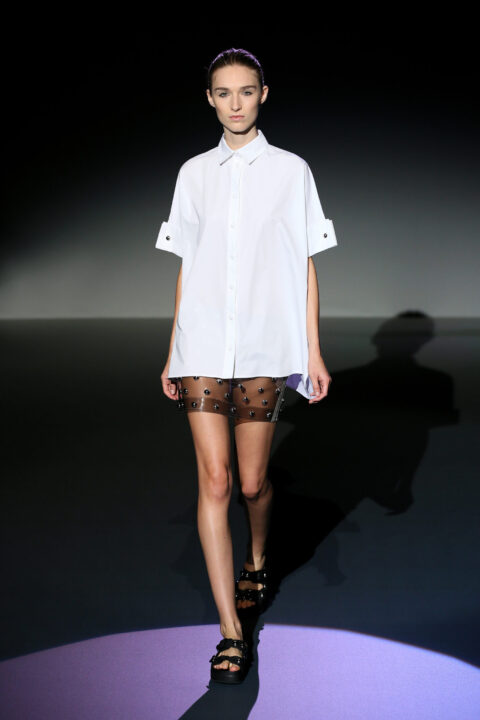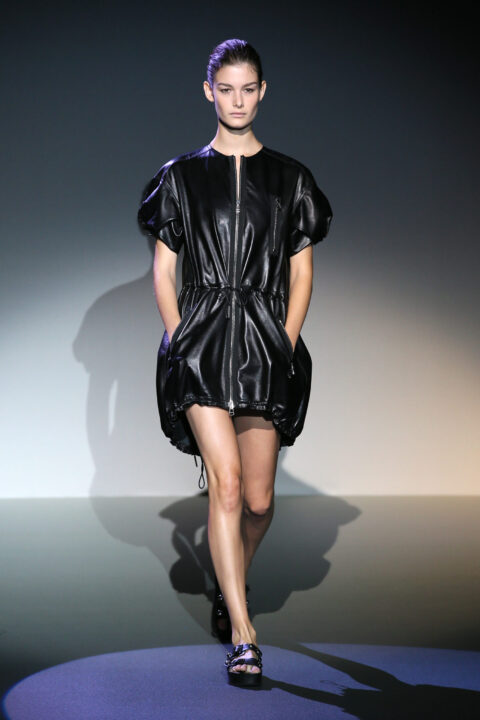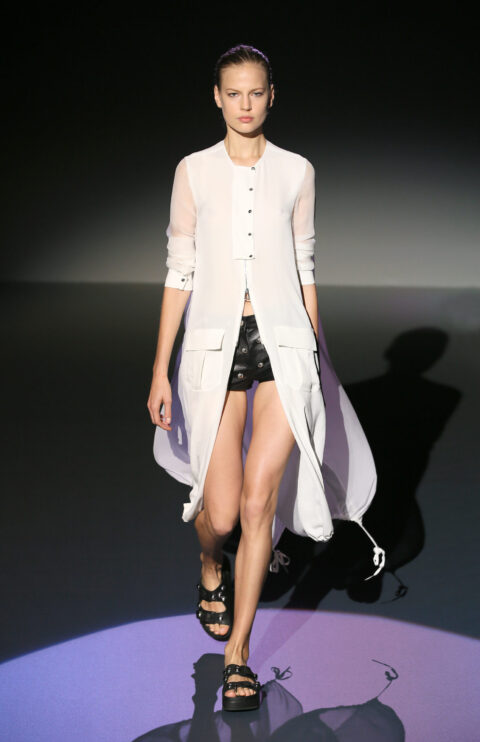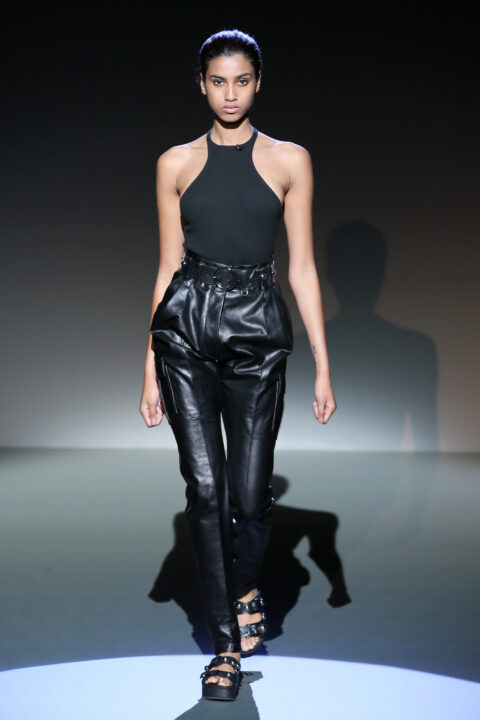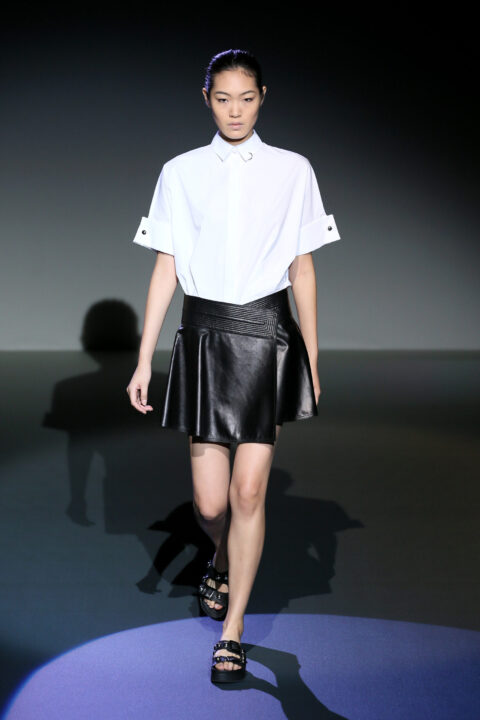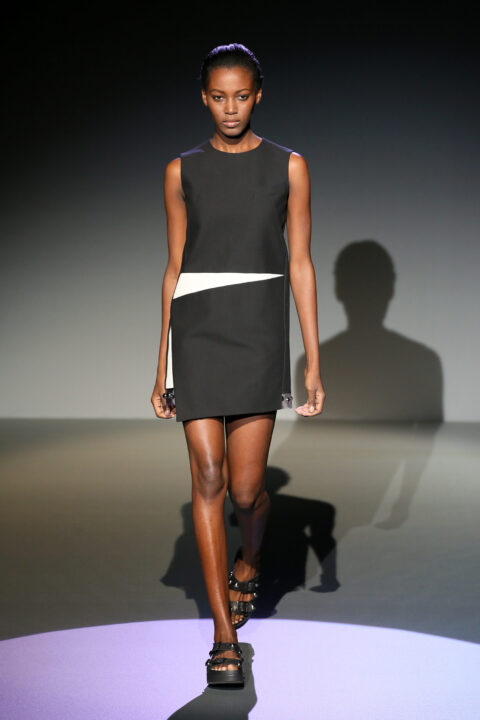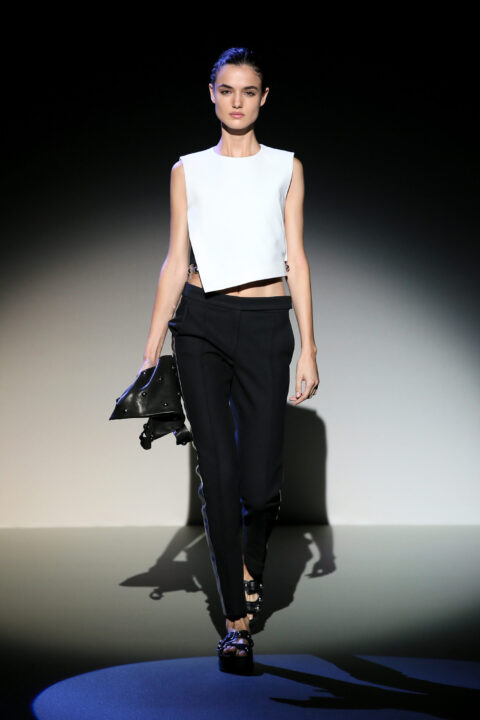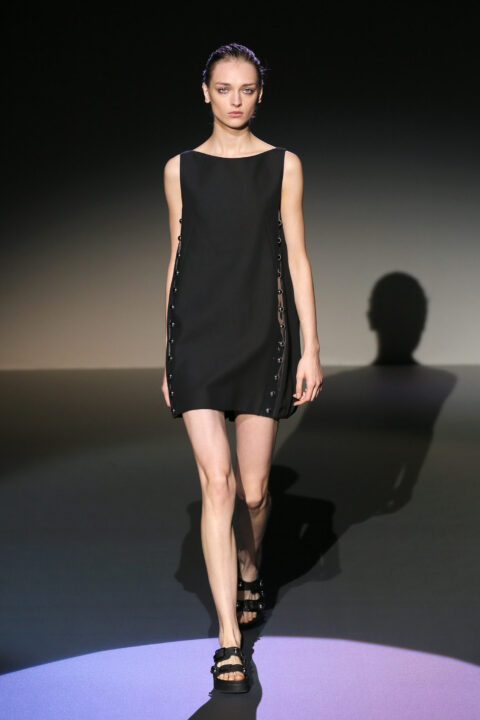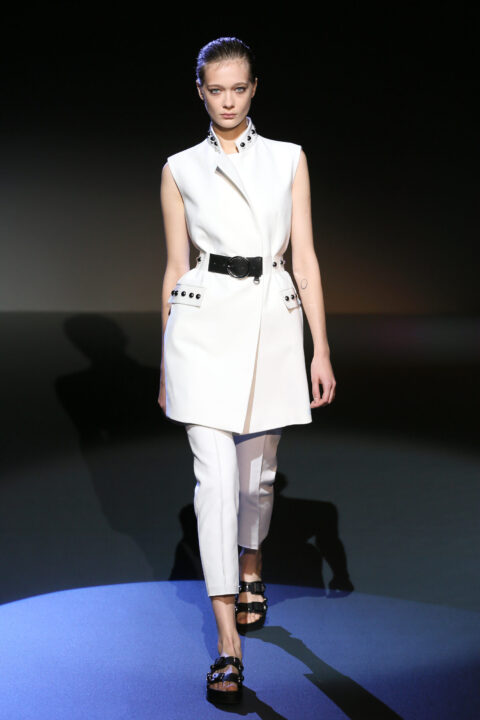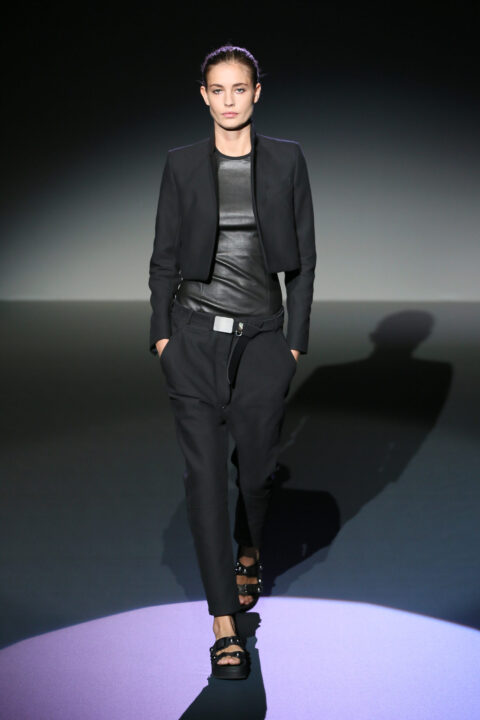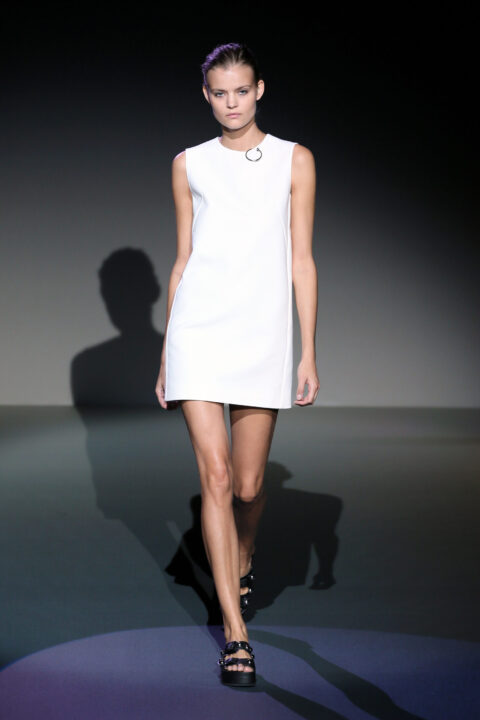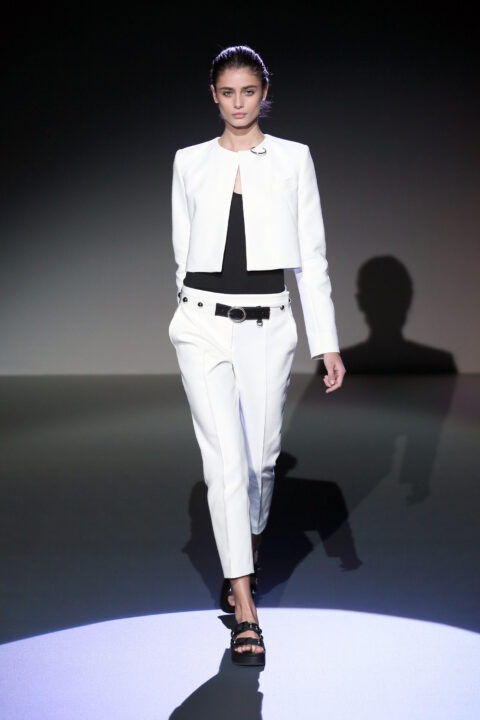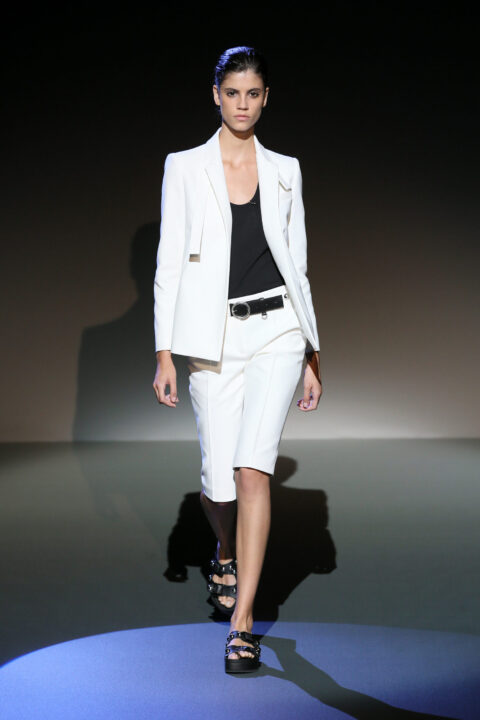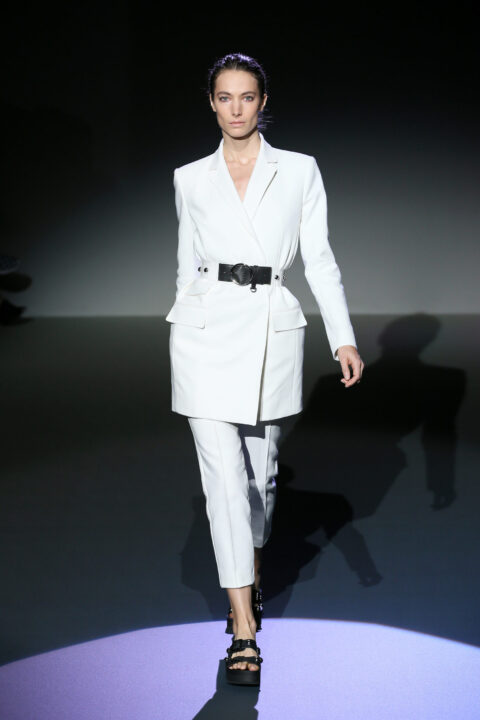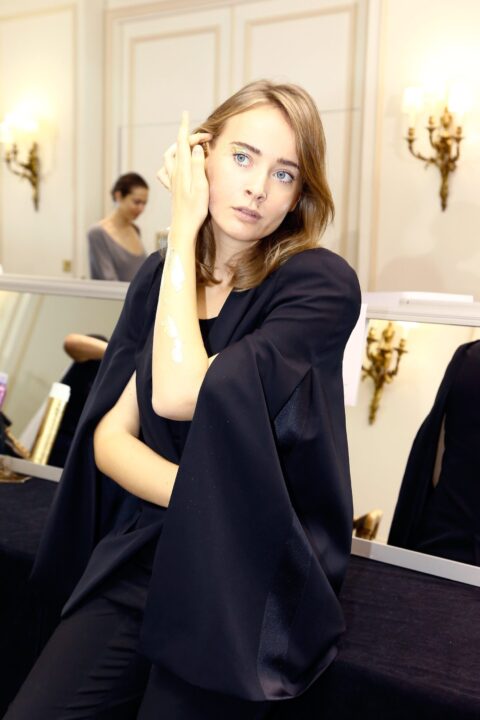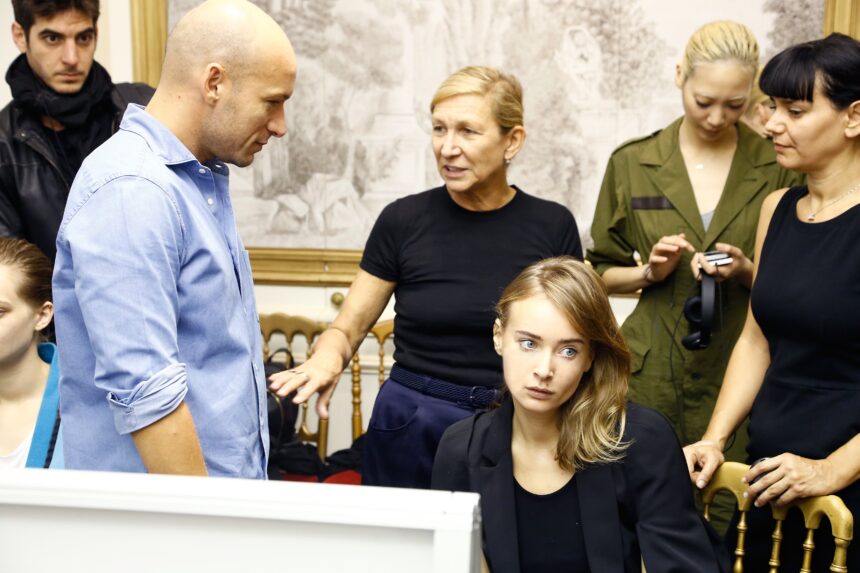 Backstage pictures with Karim Rahman & Odile Gilbert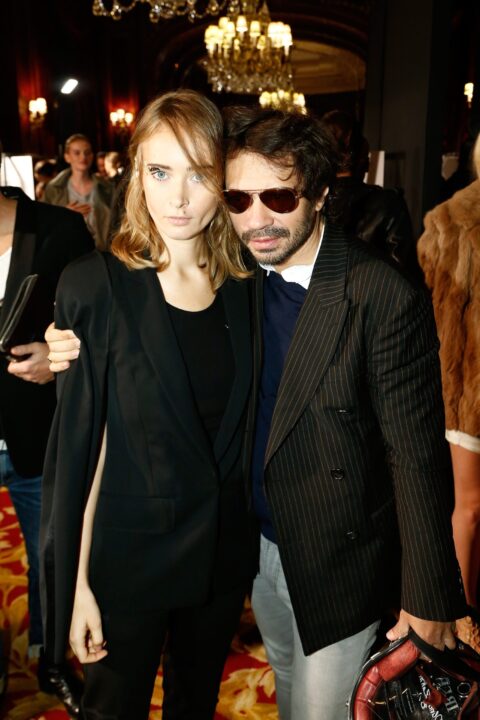 Olga Sorokina & Olivier Zahm
Maison IRFE, together with the photographer Jean-Baptiste Mondino, took part in "THE WORLD'S FIRST FABULOUS FUND FAIR" in London, organized by the Naked Heart Charitable Foundation of Natalia Vodianova.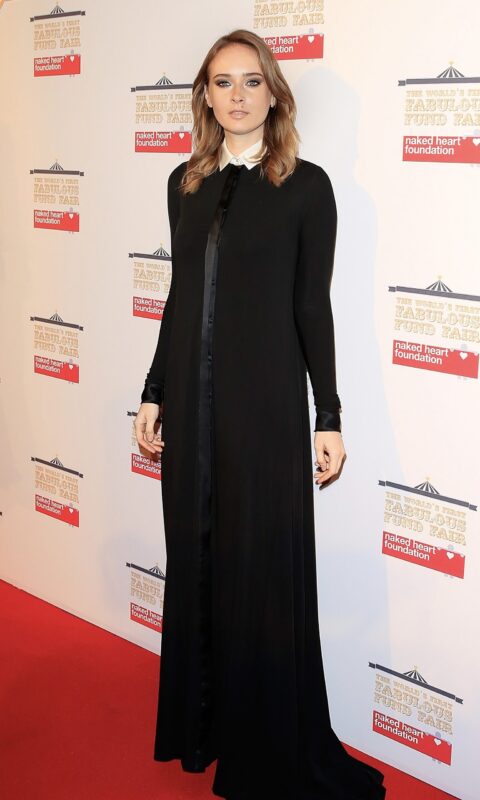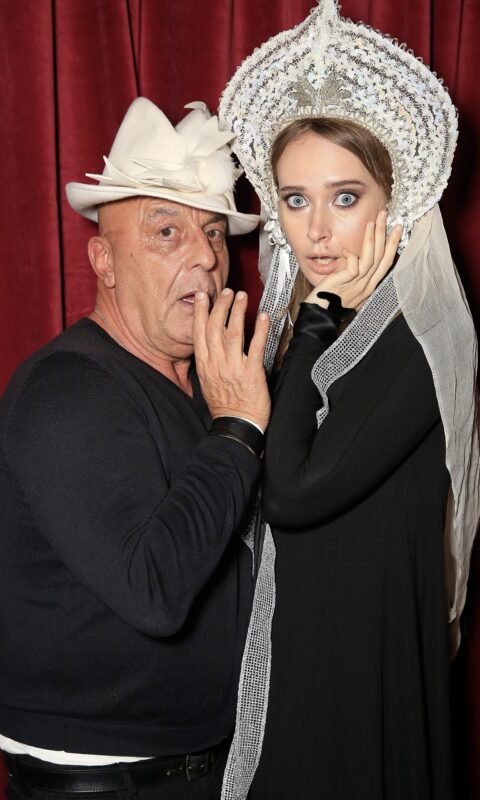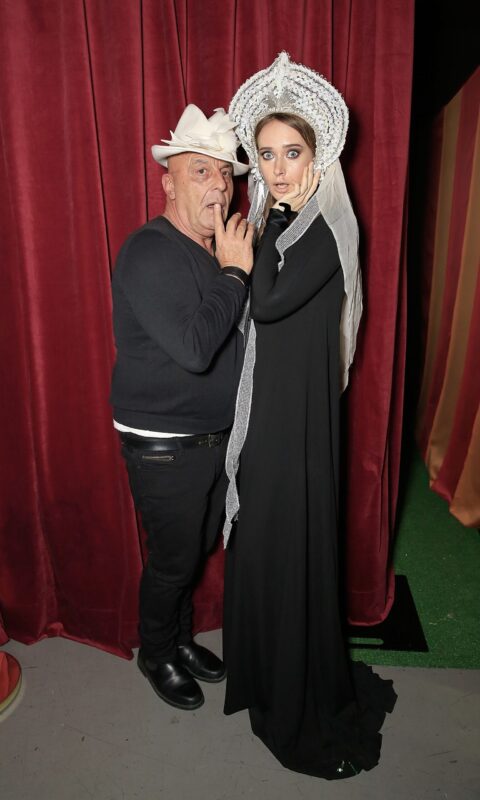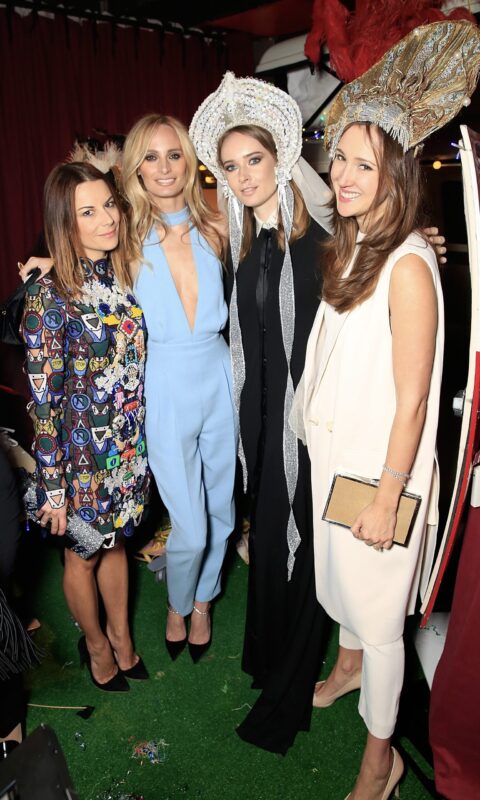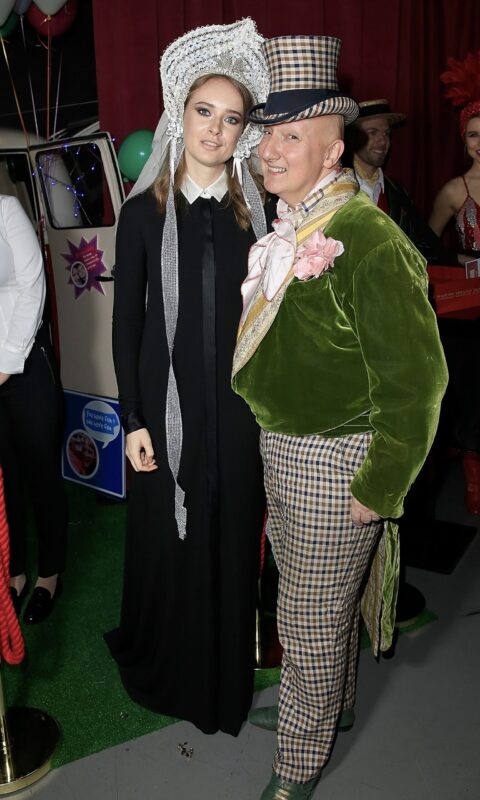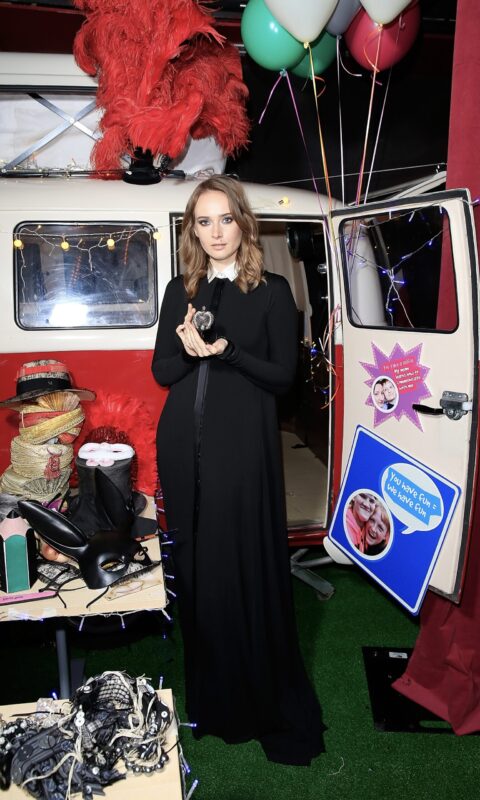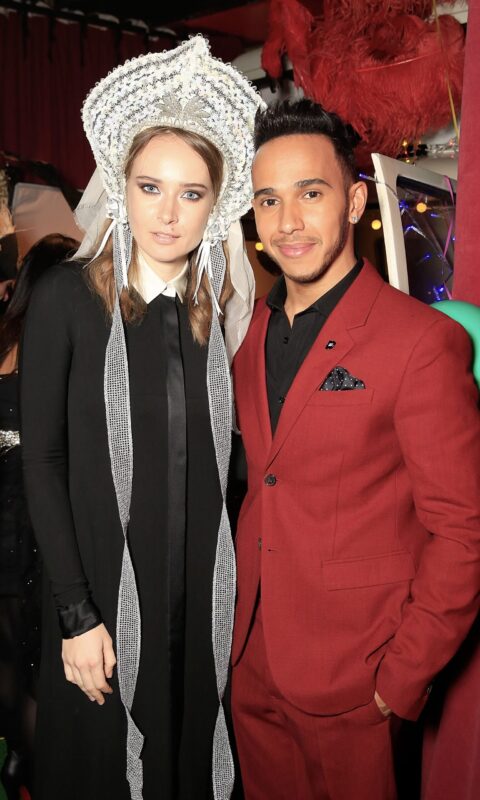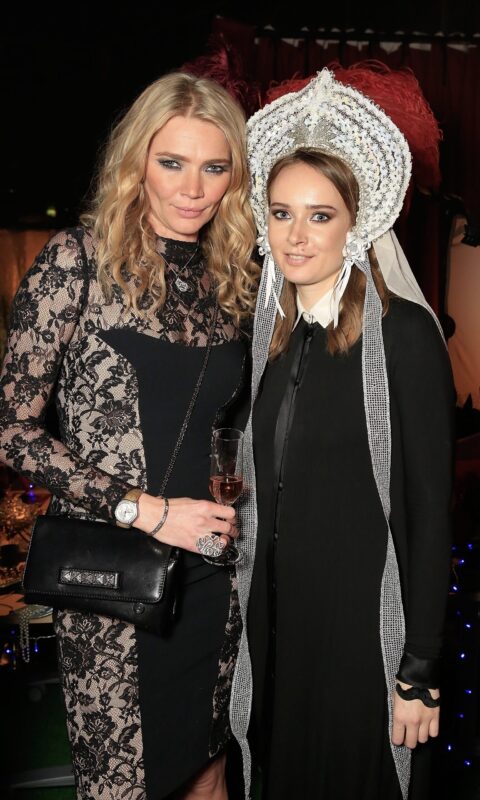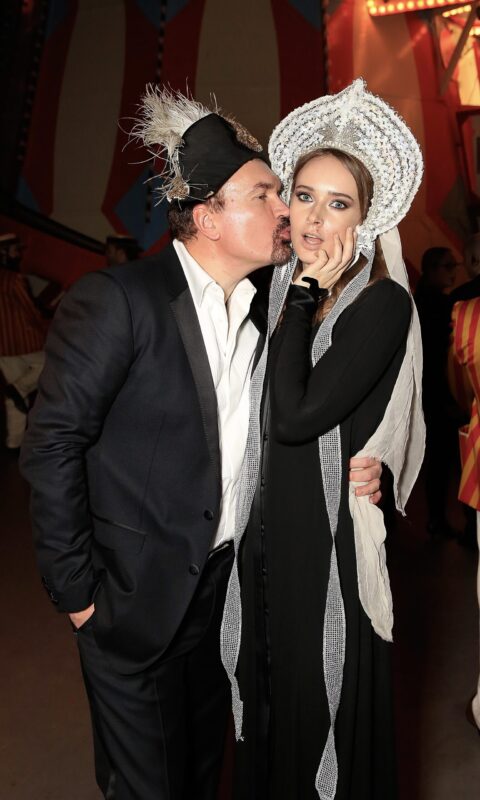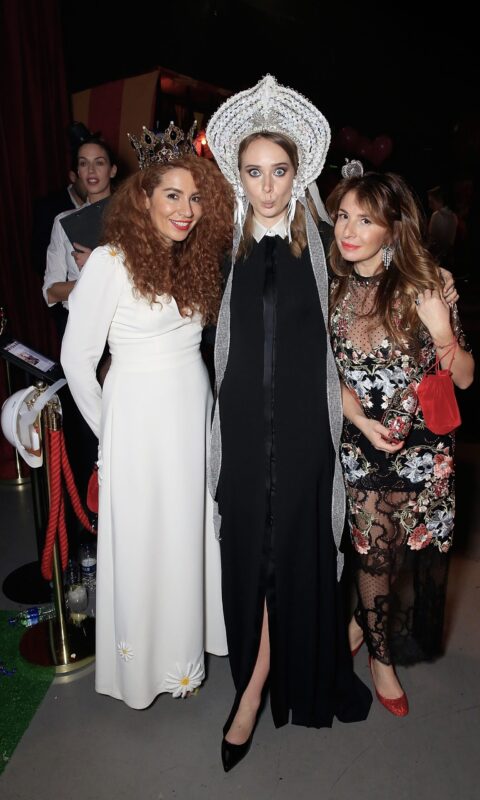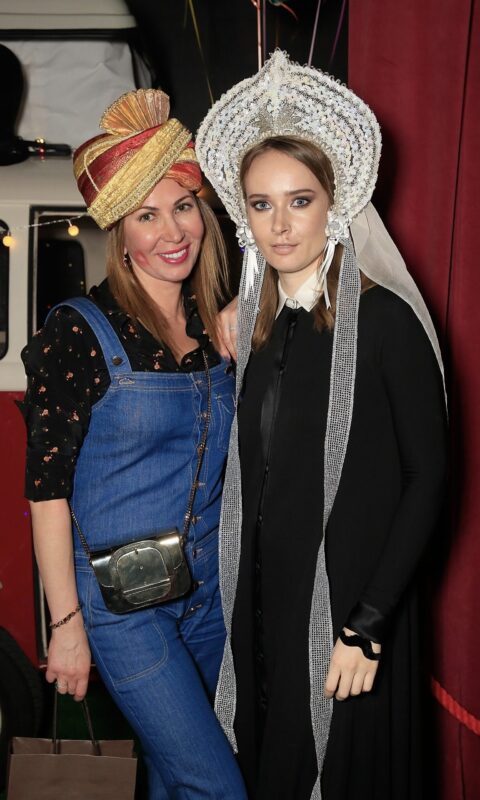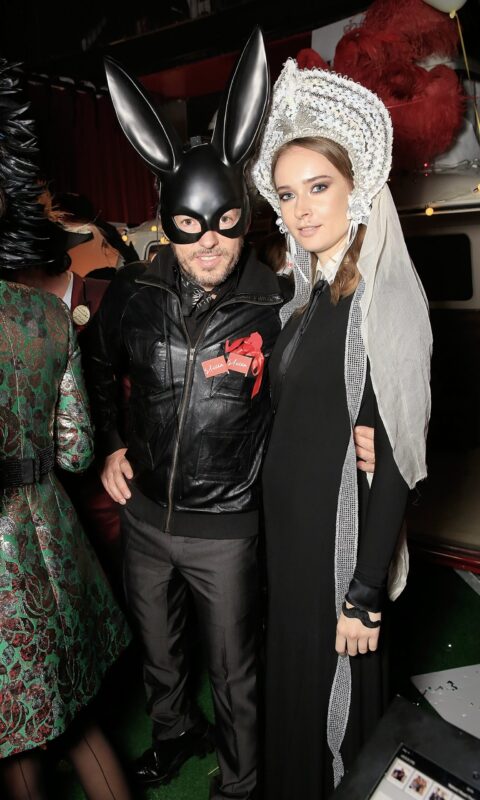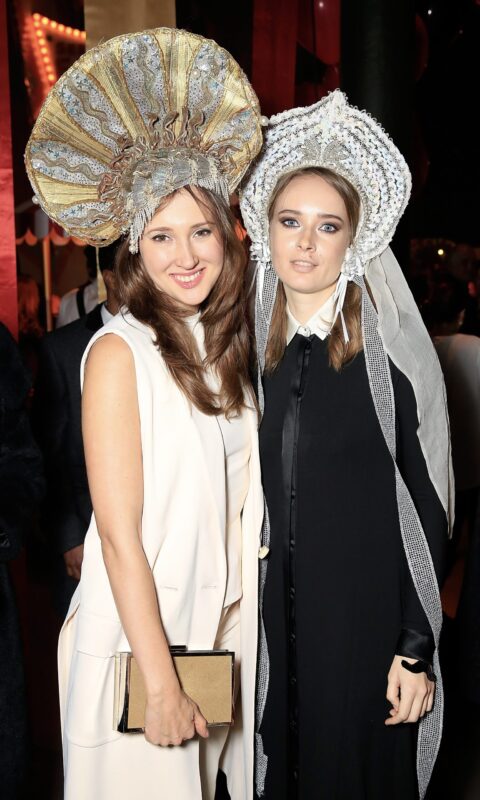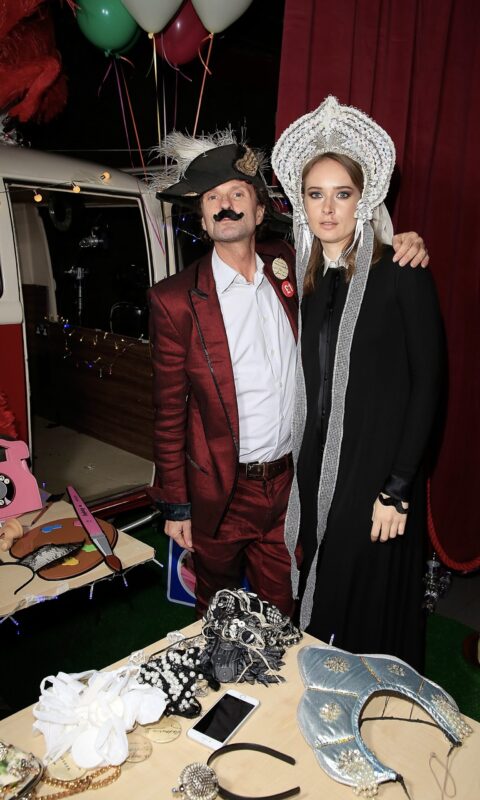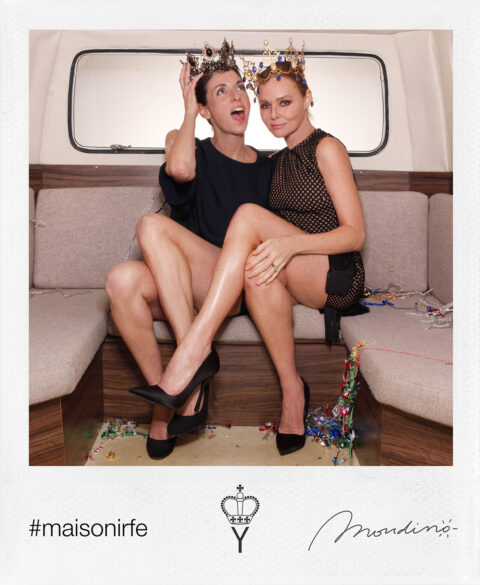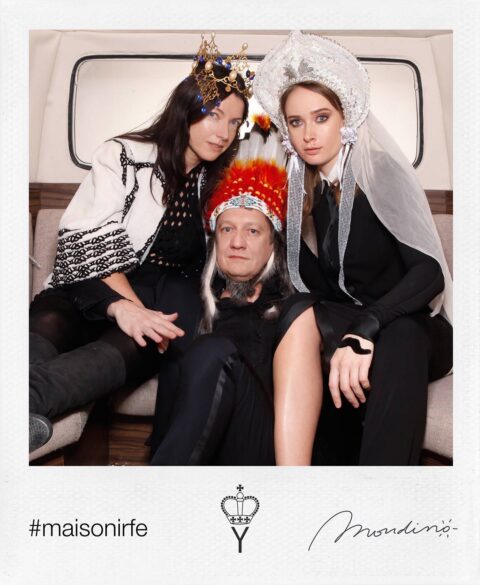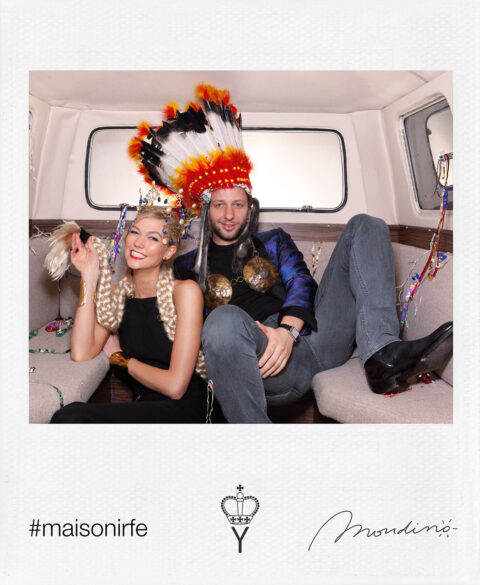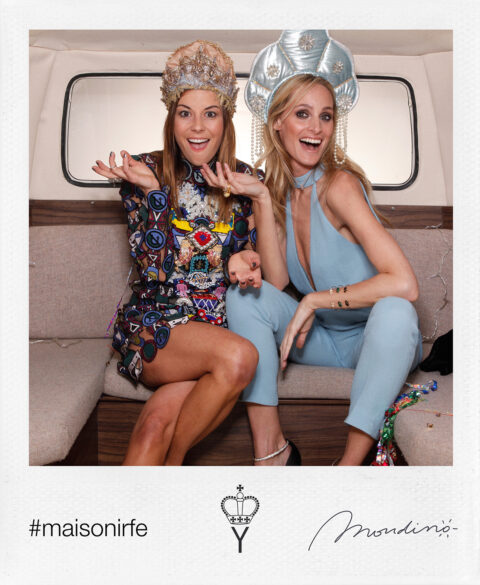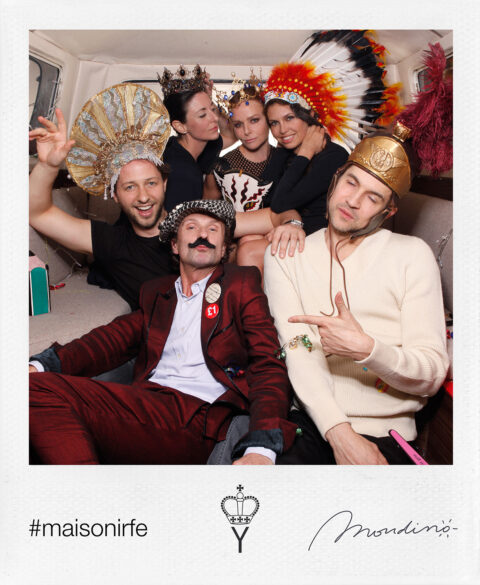 Awarding a medal LA RENAISSANCE FRANCAISE for contribution to the development of Cultural Relations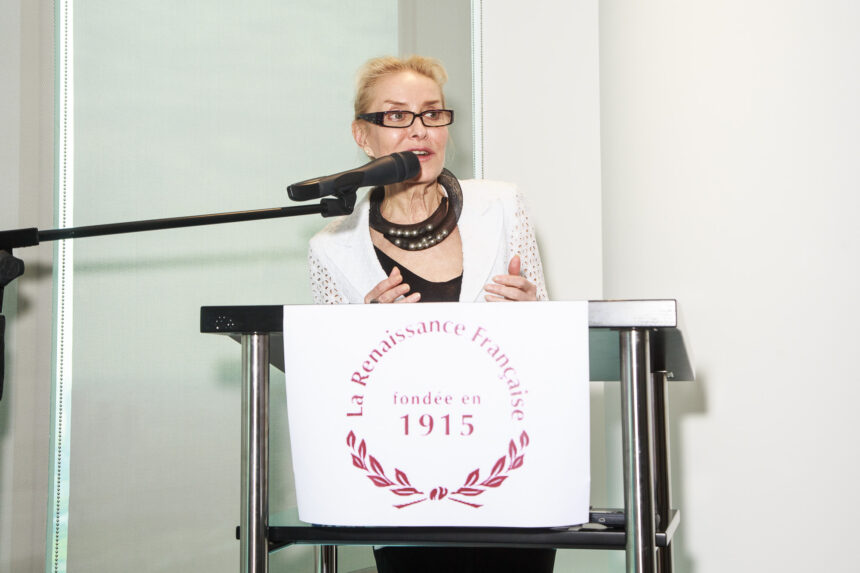 Complimentary speech from director of Multimedia Art Museum of Moscow Olga Sviblova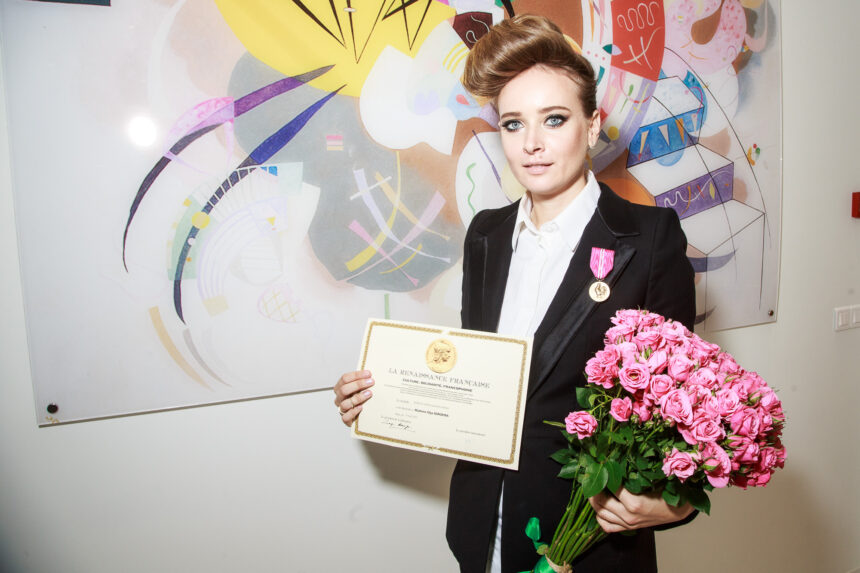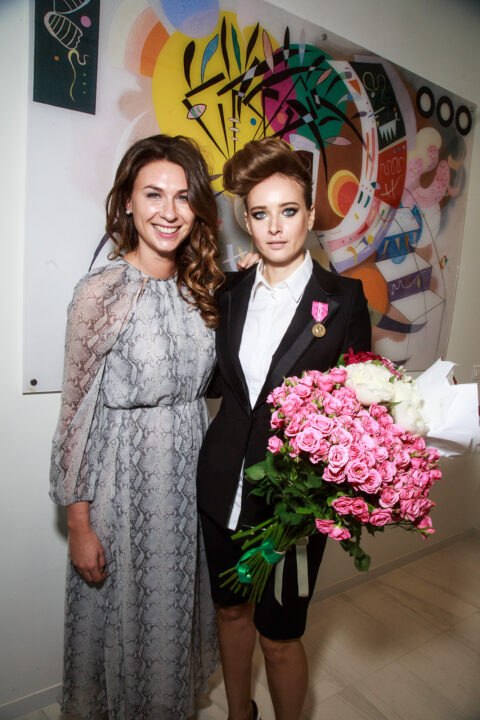 Chief editor of Harper Bazaar Dasha Veledeeva & Olga Sorokina
During the Paris Fashion Week Olga Sorokina presented a new Maison IRFE collection together with an exhibition of photographer Vladimir Glynin, a former dancer of the Bolshoi Theatre. Bolshoi Theater dancers Stesy Aitova and Karim Abdulin were invited as models.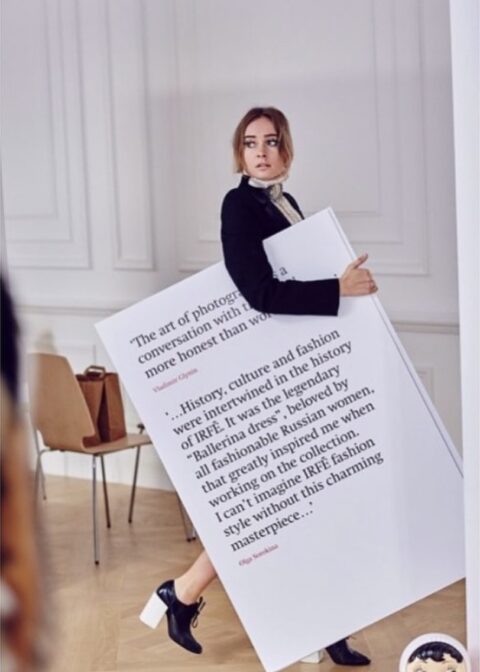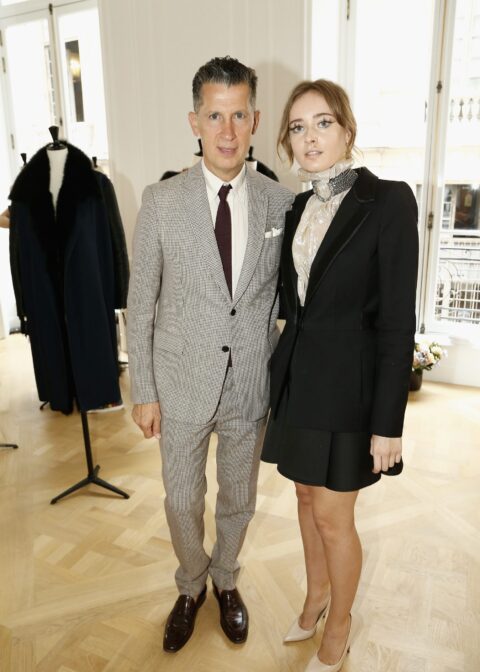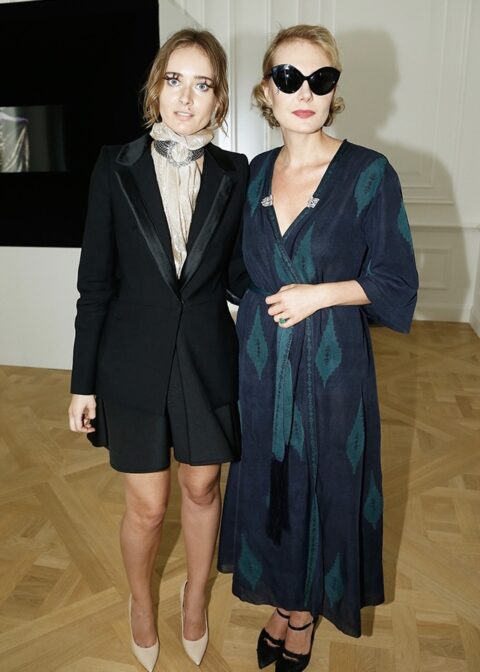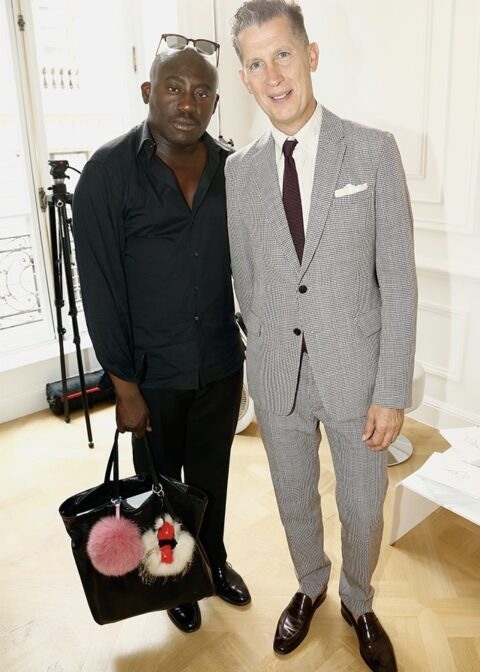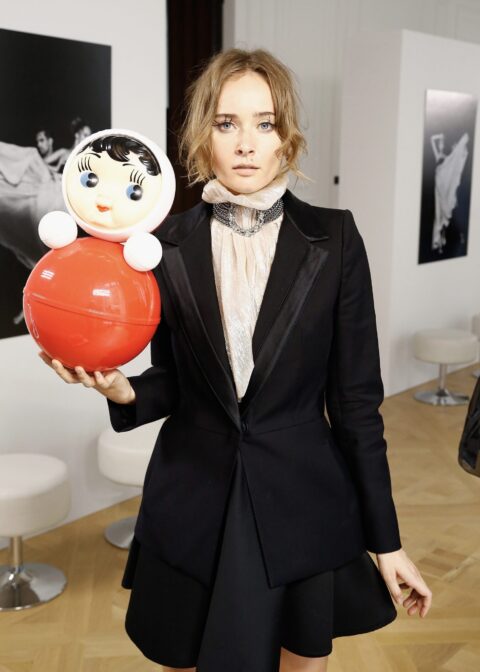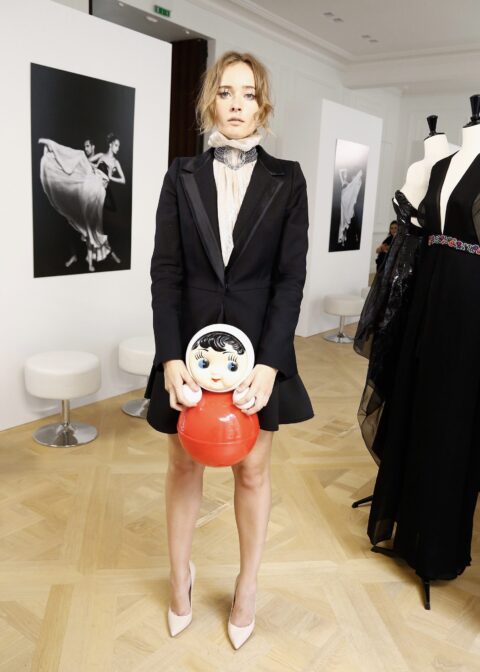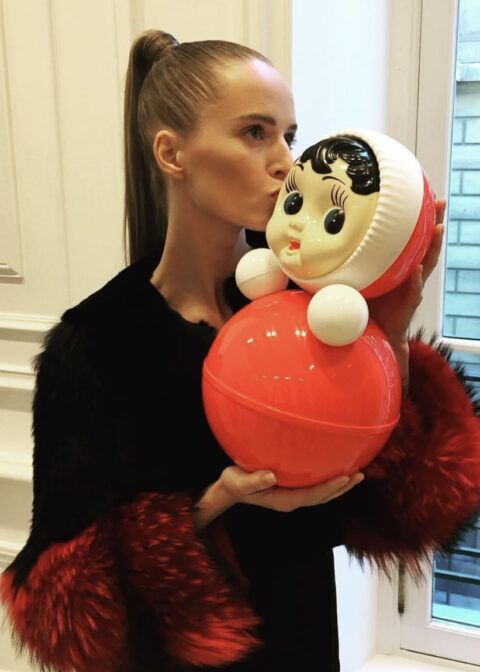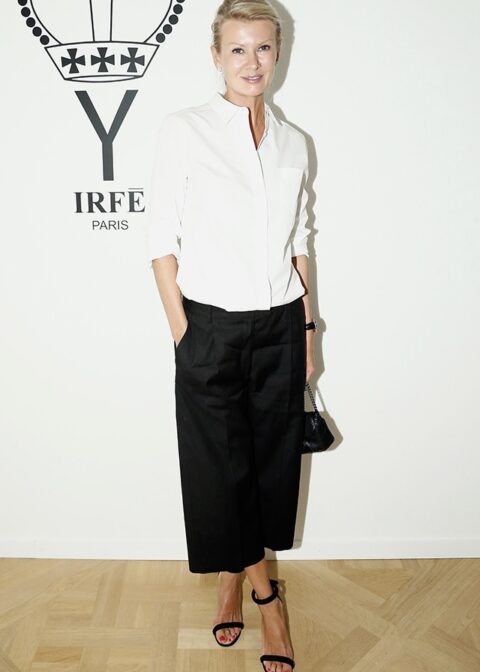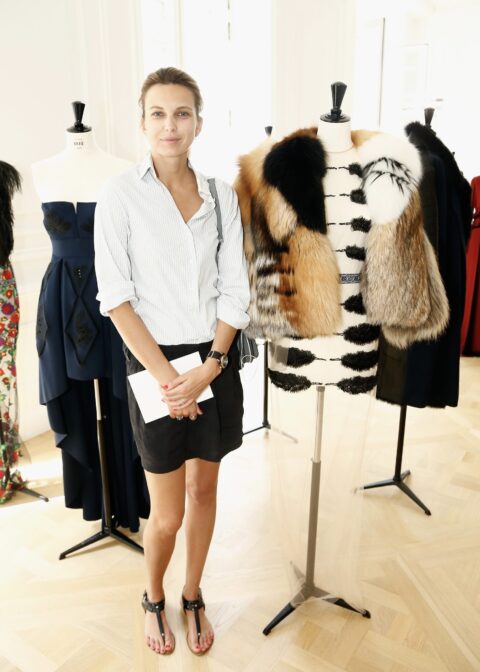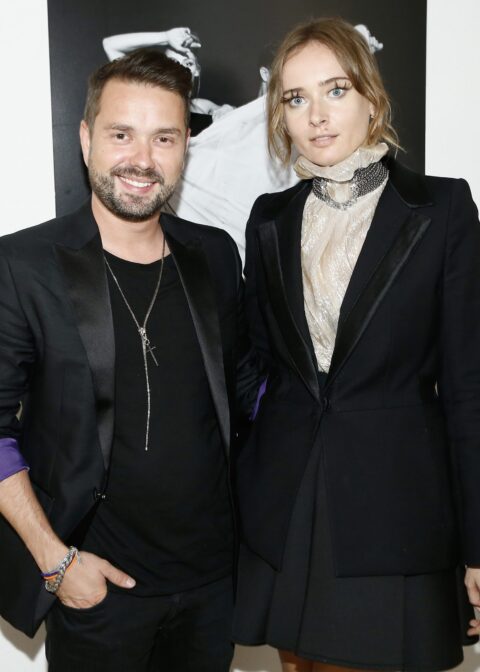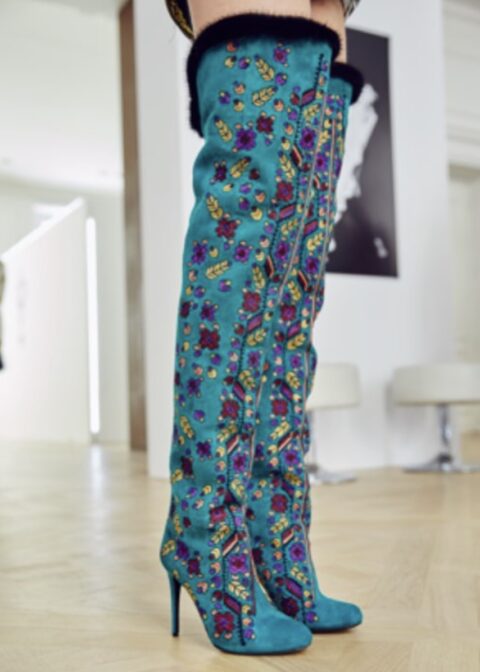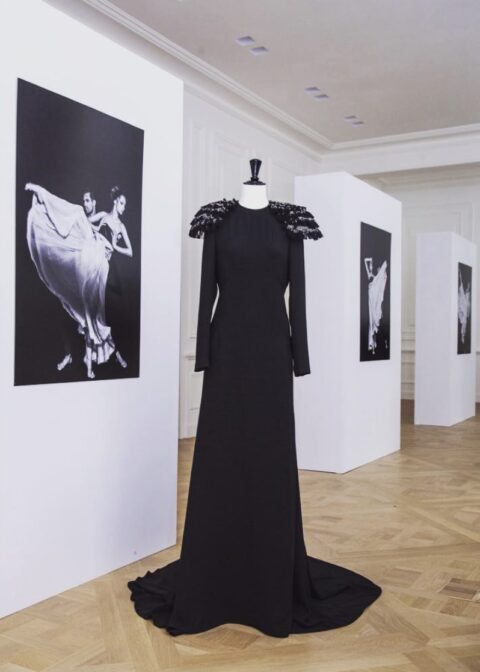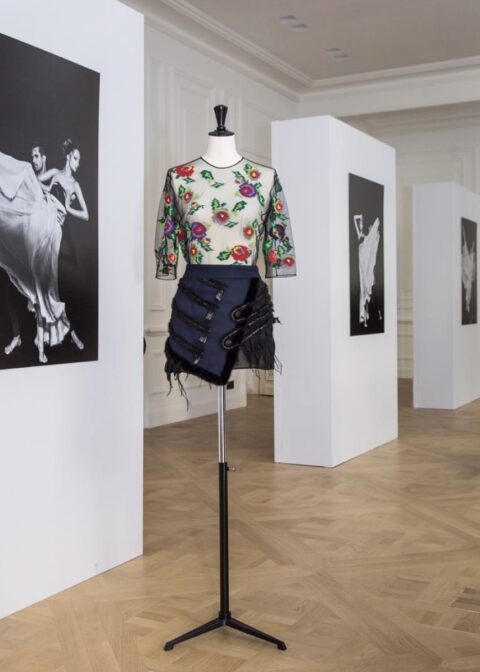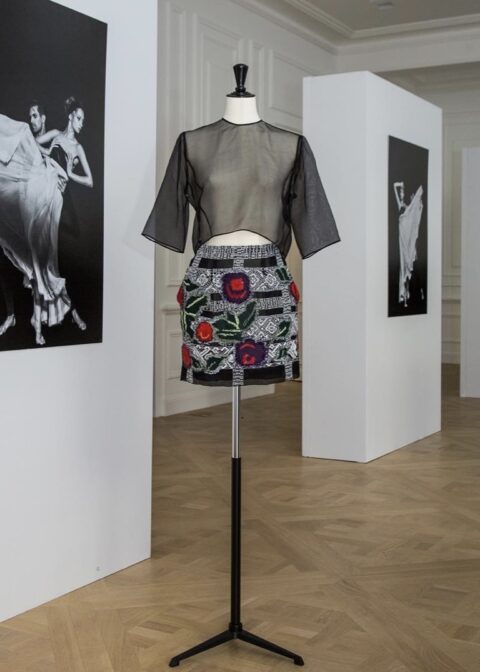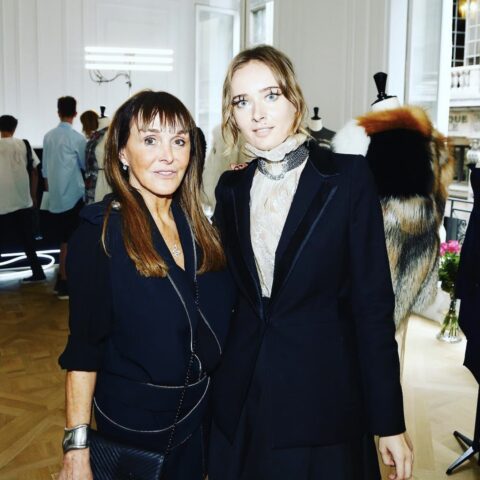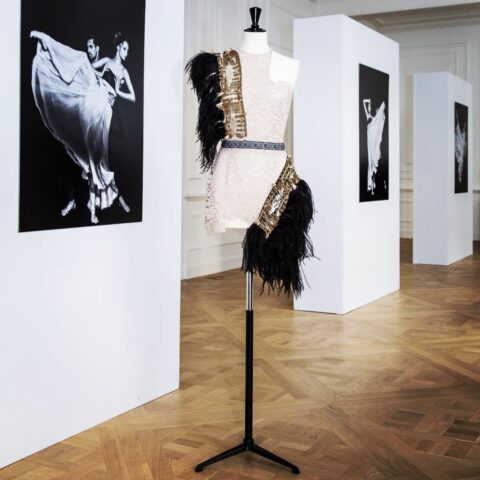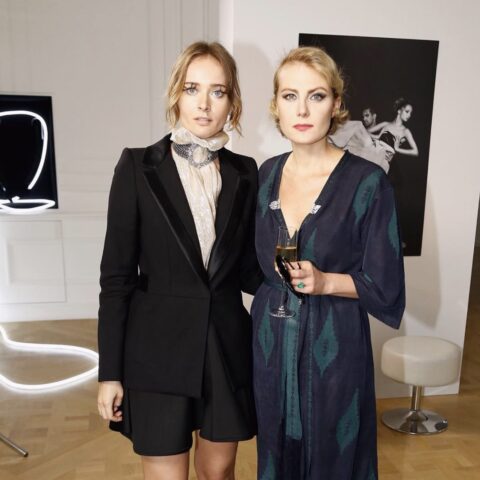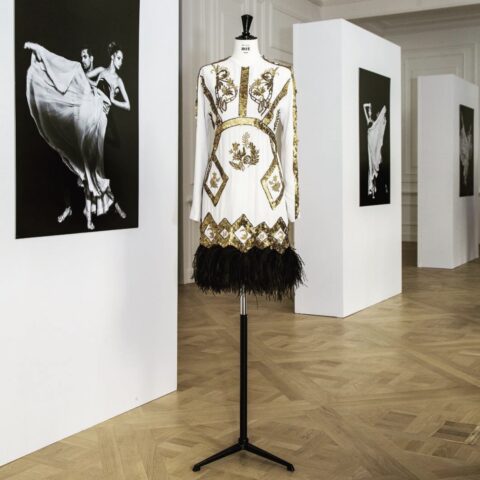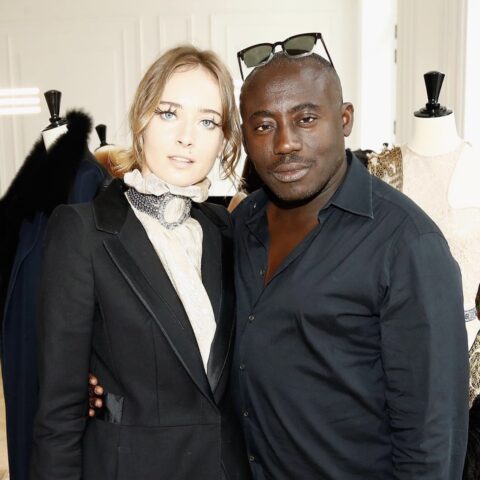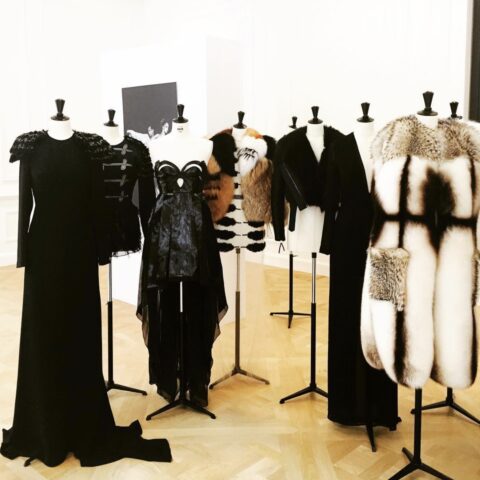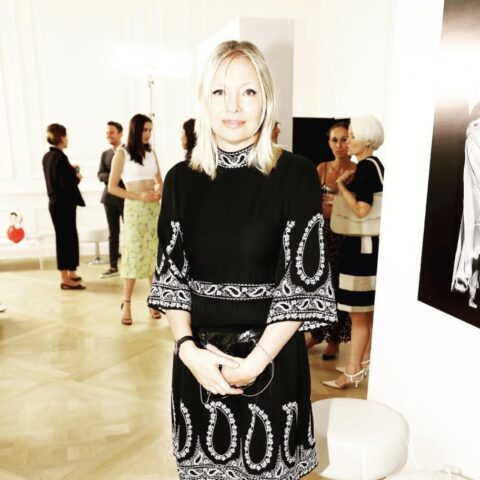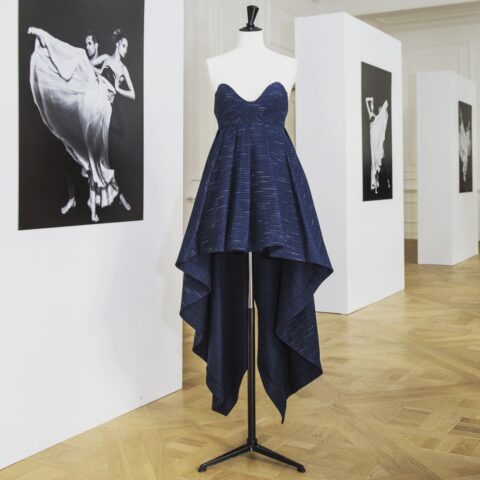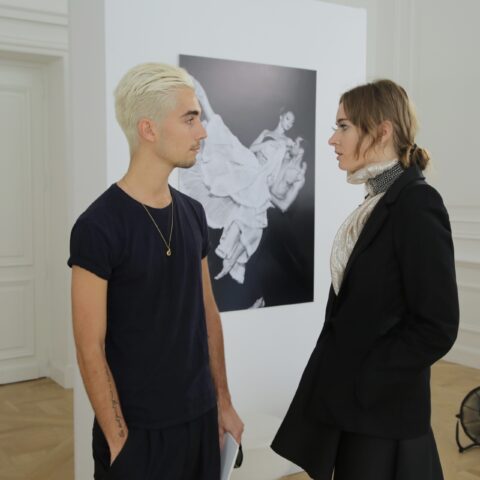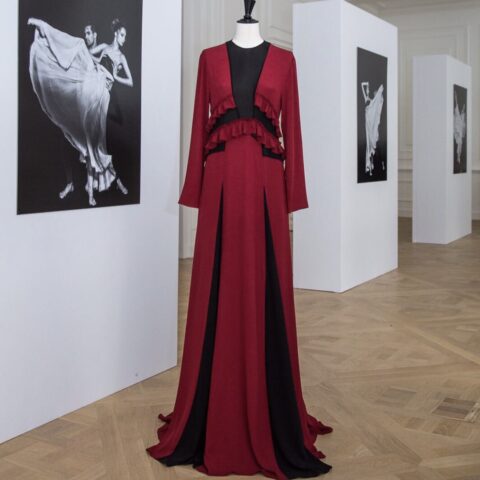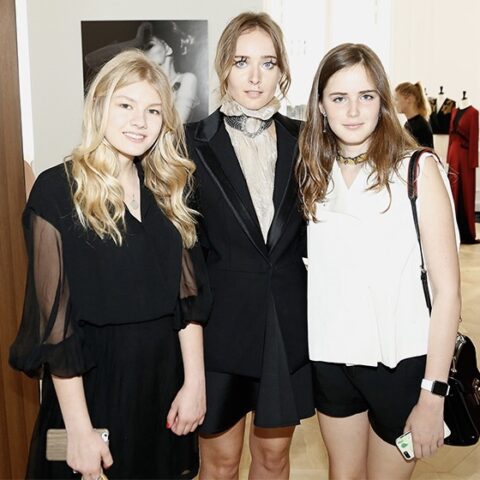 Olga Sorokina decides to stop producing Ready-to-Wear collection. She moves to New York due to the birth of the second son Victor, and returns to the design of Haute Couture collections. Wonderful New York photographer ALIKHAN shot an advertising campaign for Mason IRFE.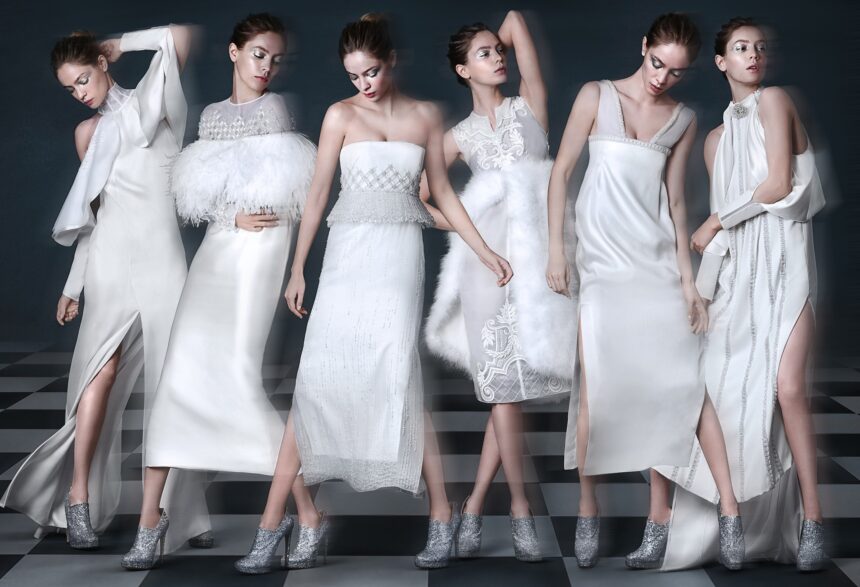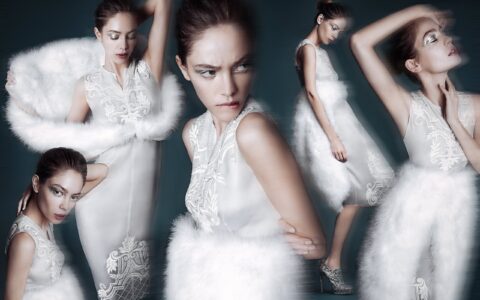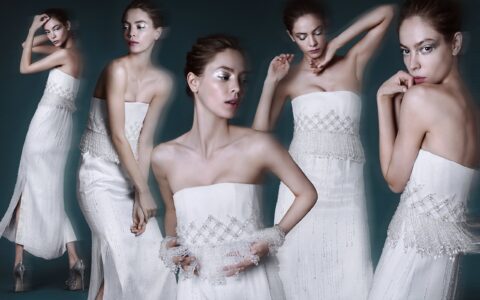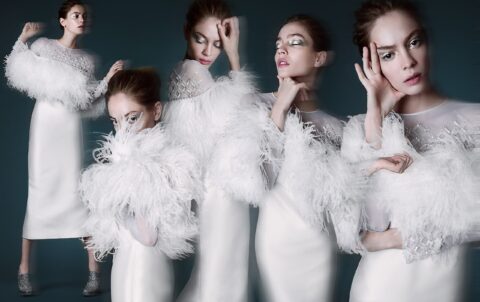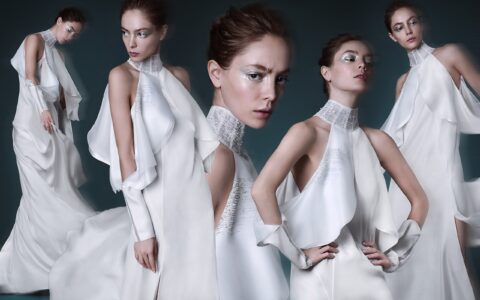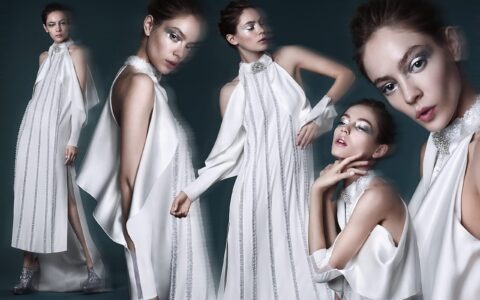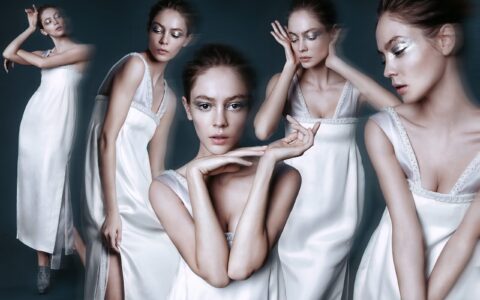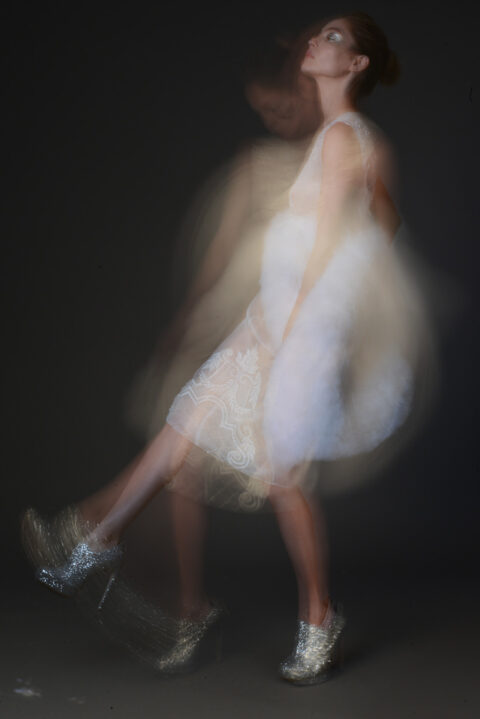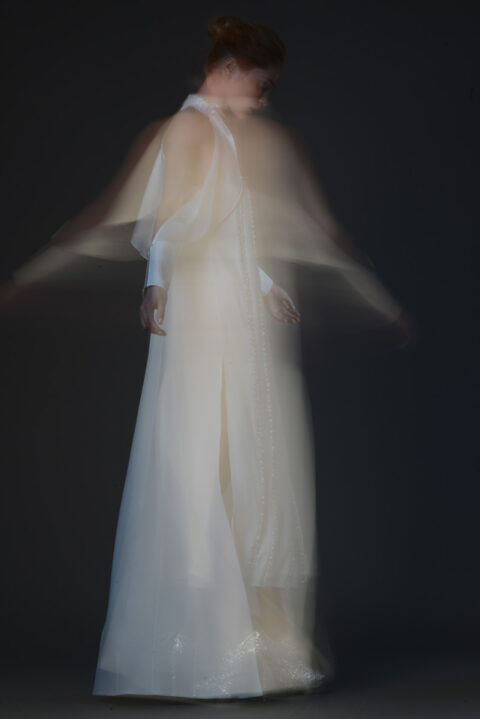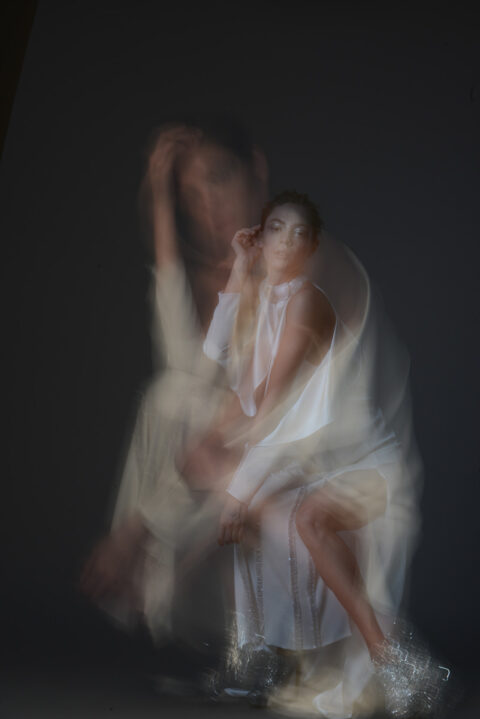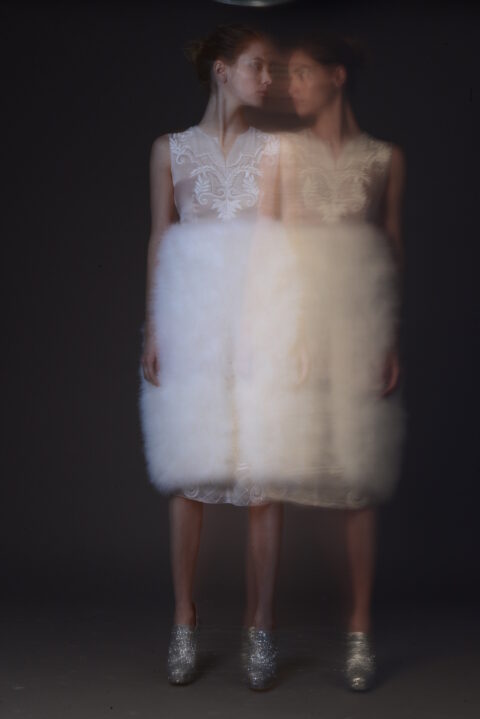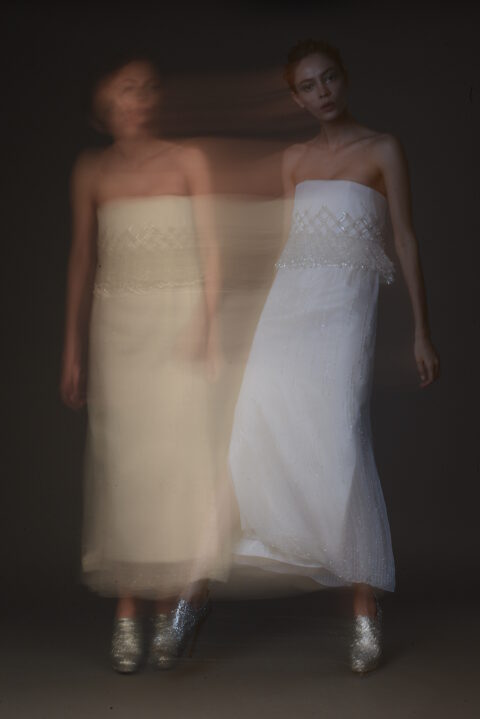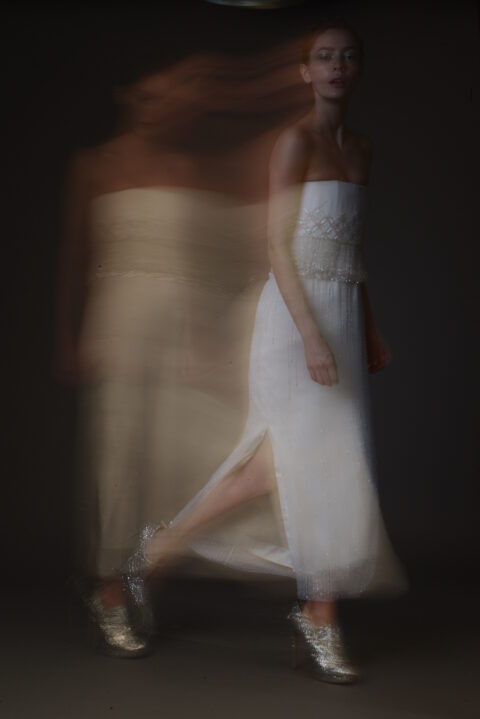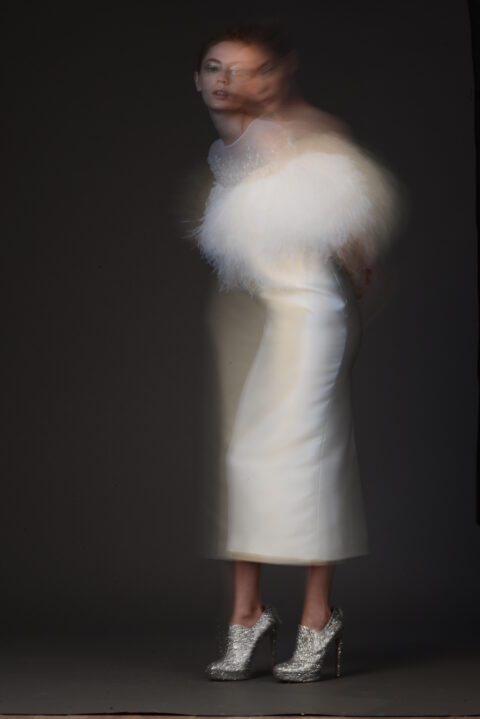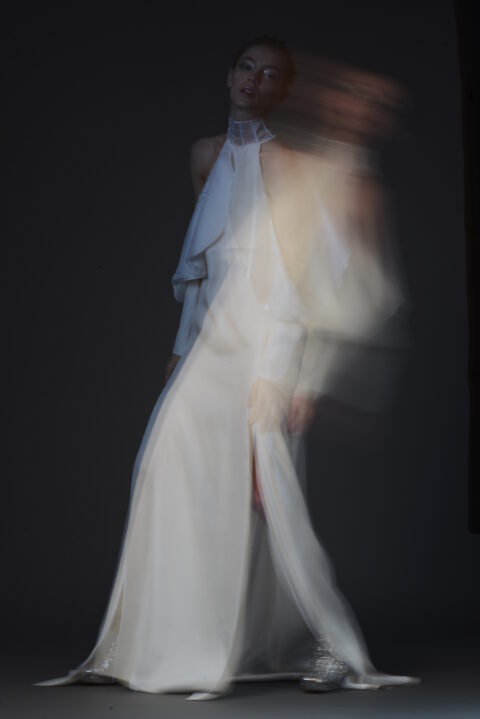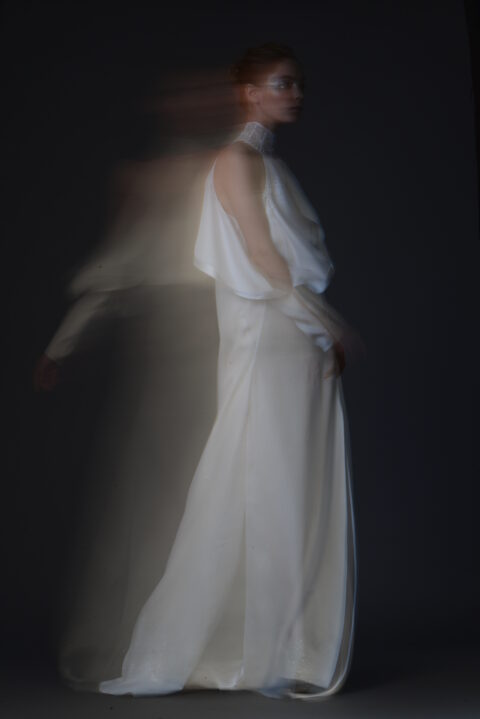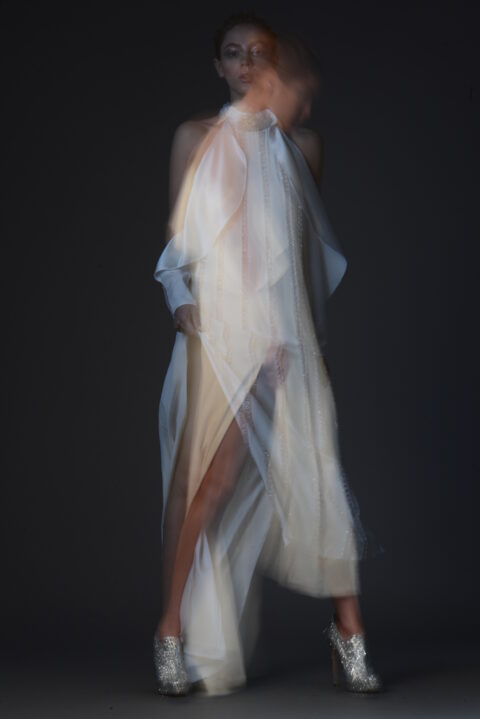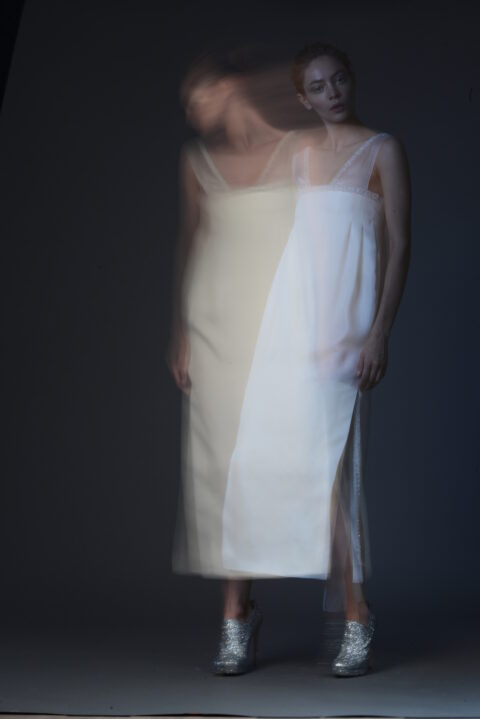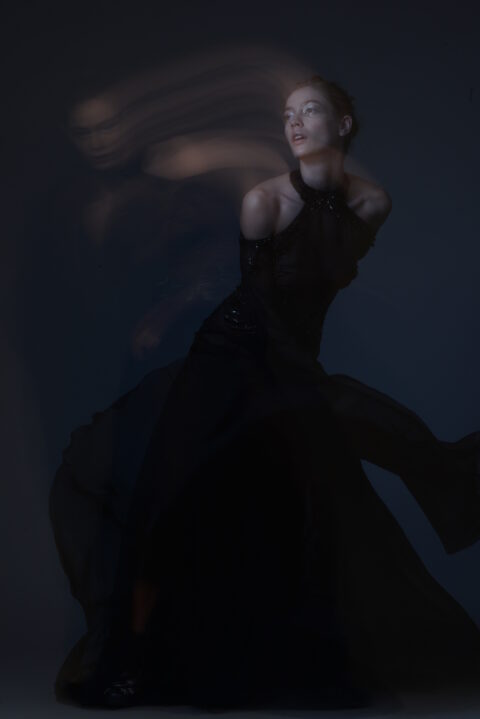 "When LA is in your blood" Video by Joseph Lally dedicated to Hollywood actresses
"When LA is in your blood" Video by Joseph Lally dedicated to Hollywood actresses
In December 2020, Maison IRFE had its Holiday Dinner at Majorelle New York, where new dresses were introduced.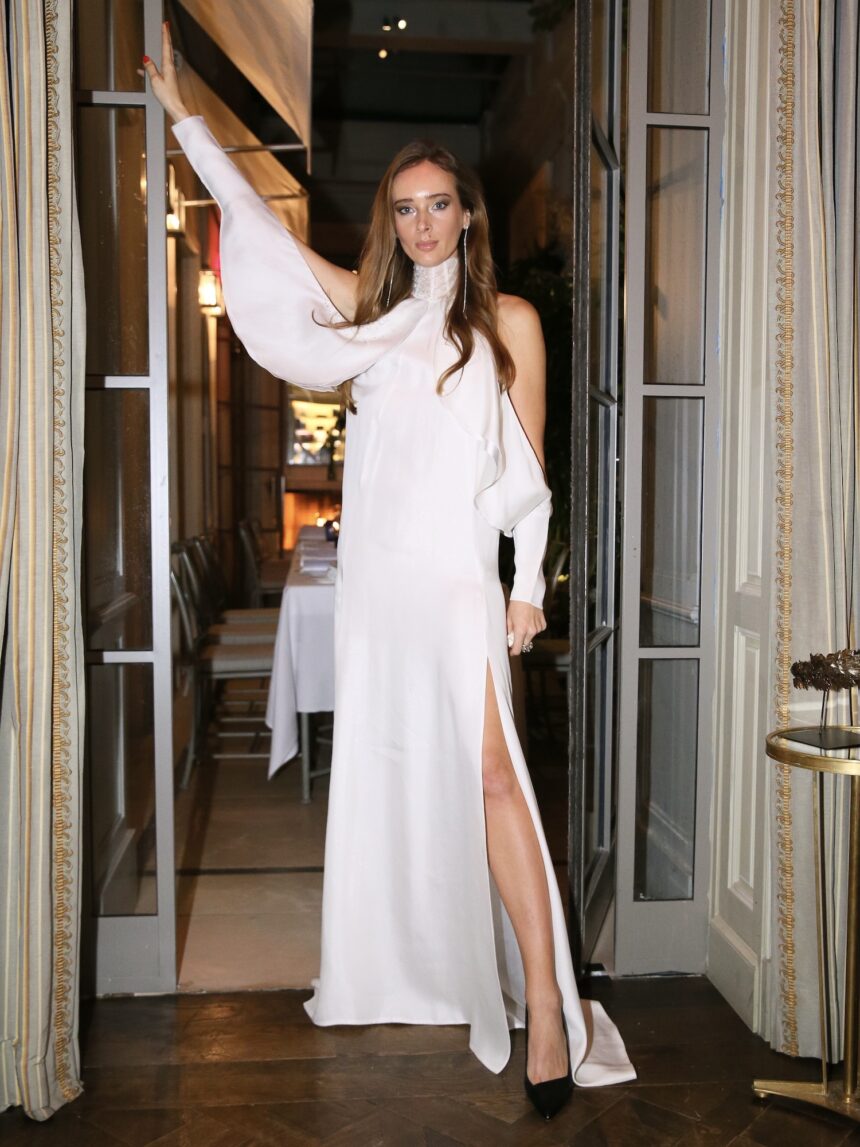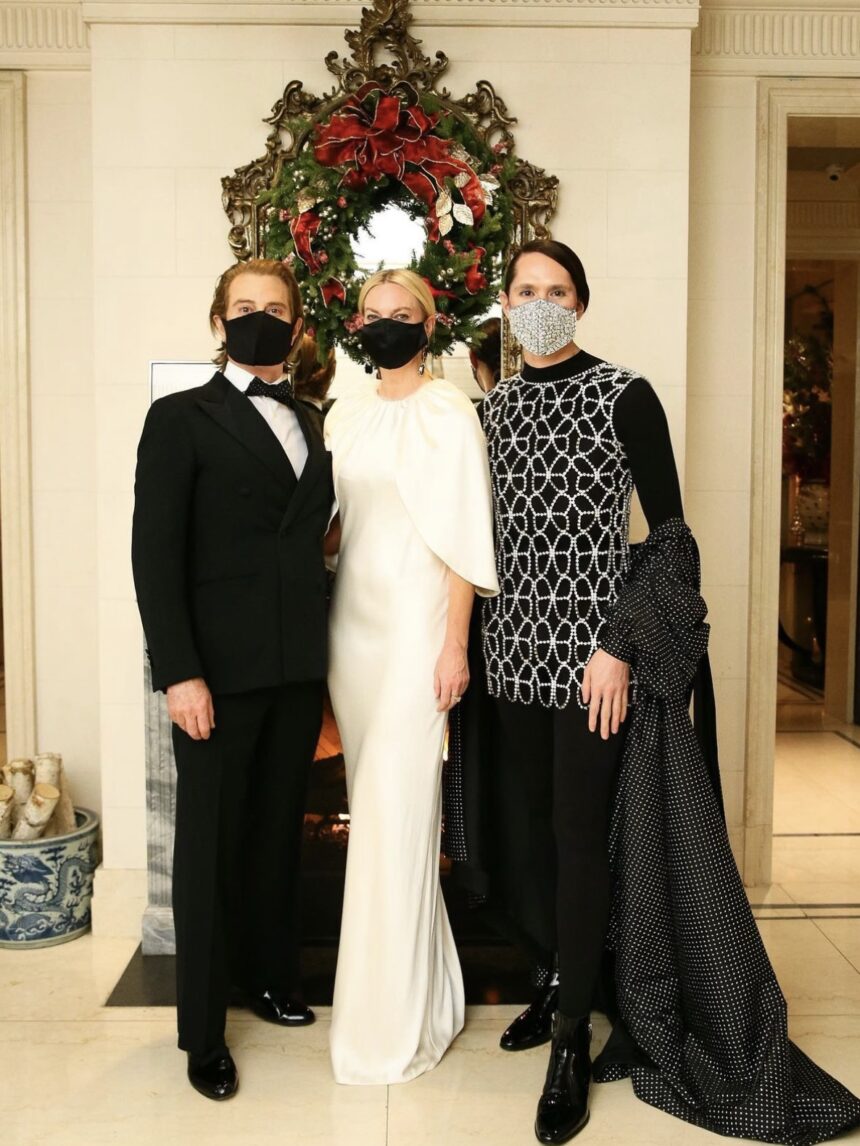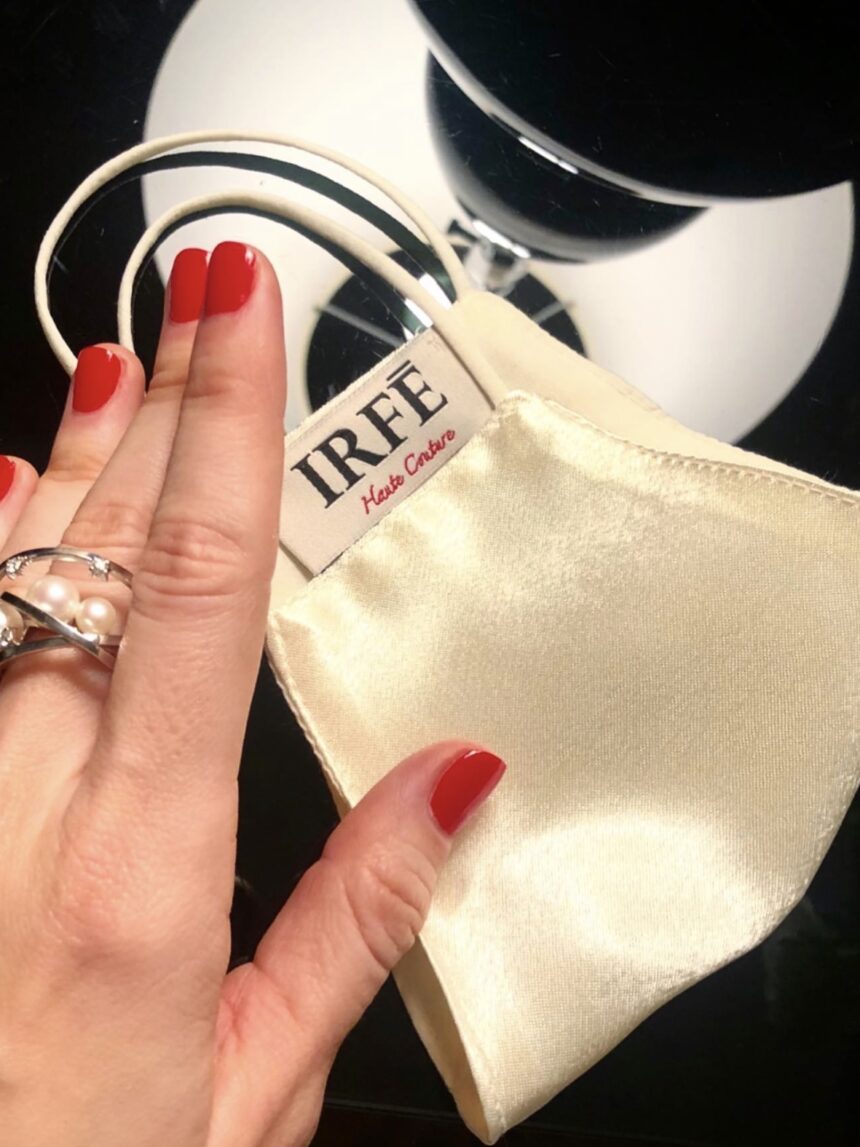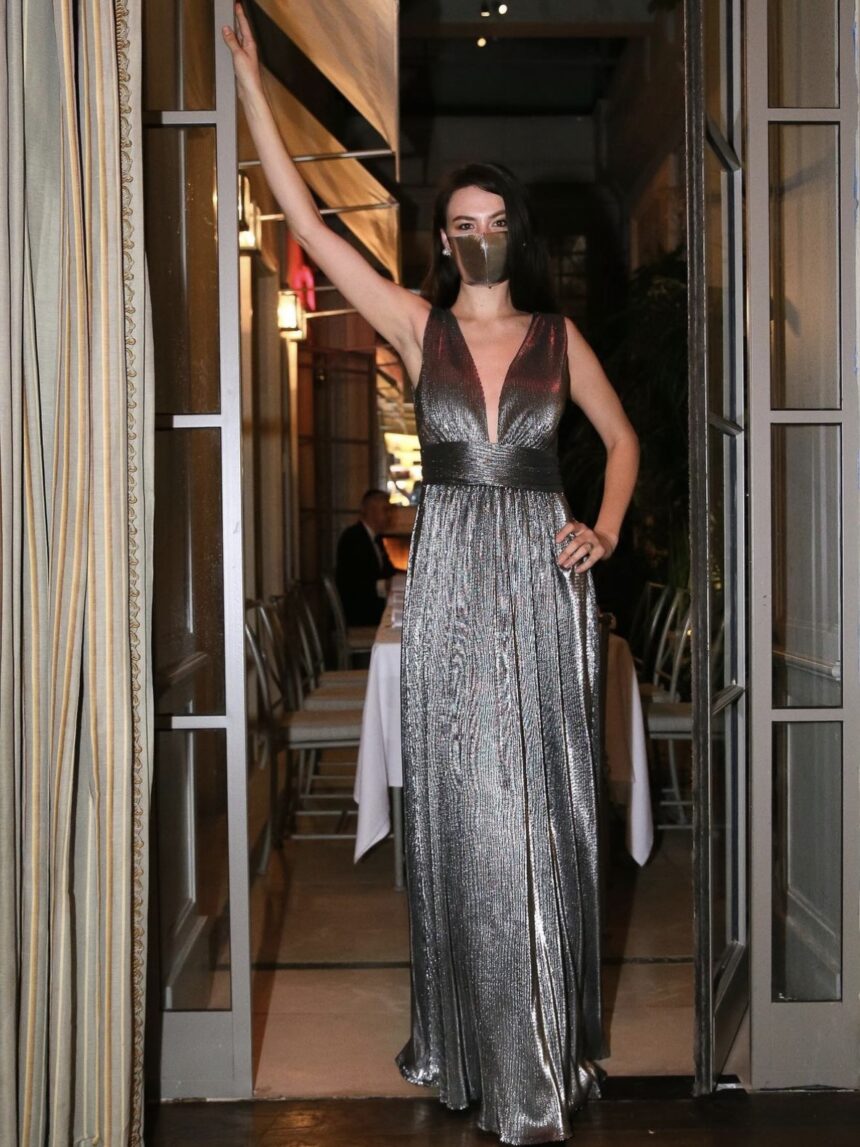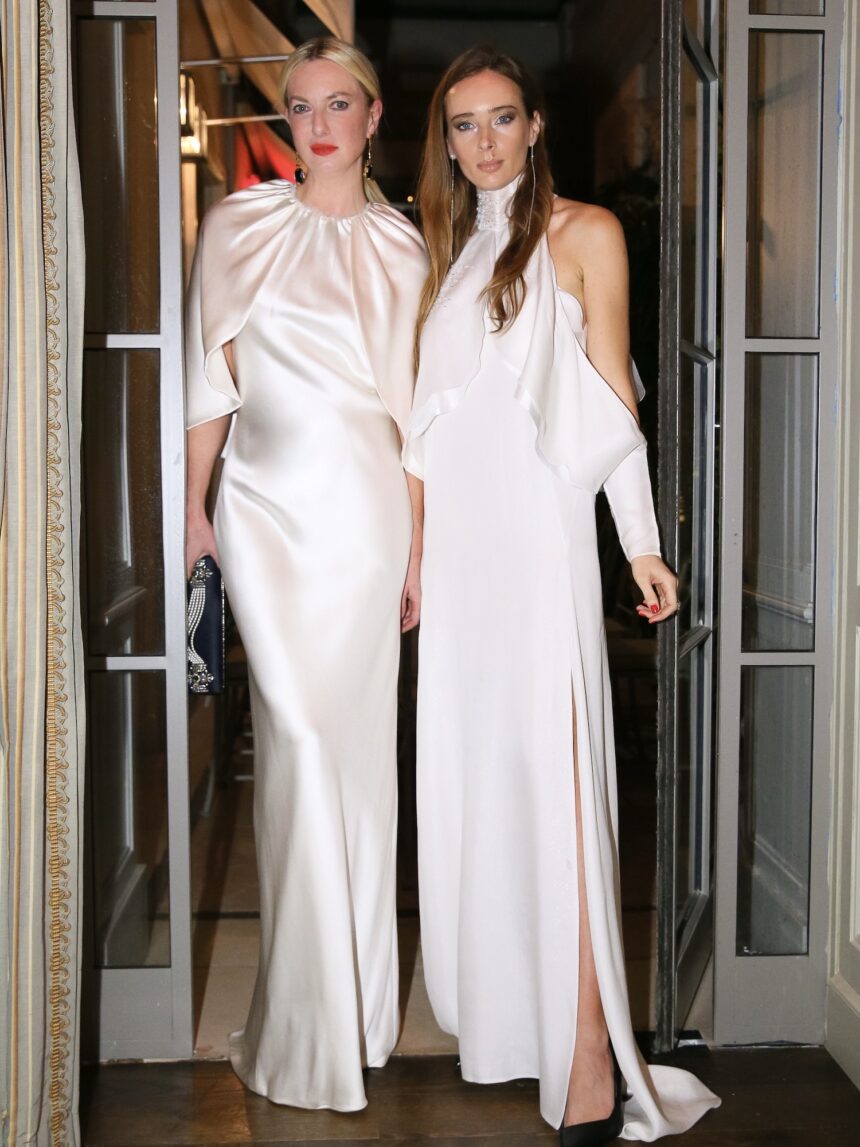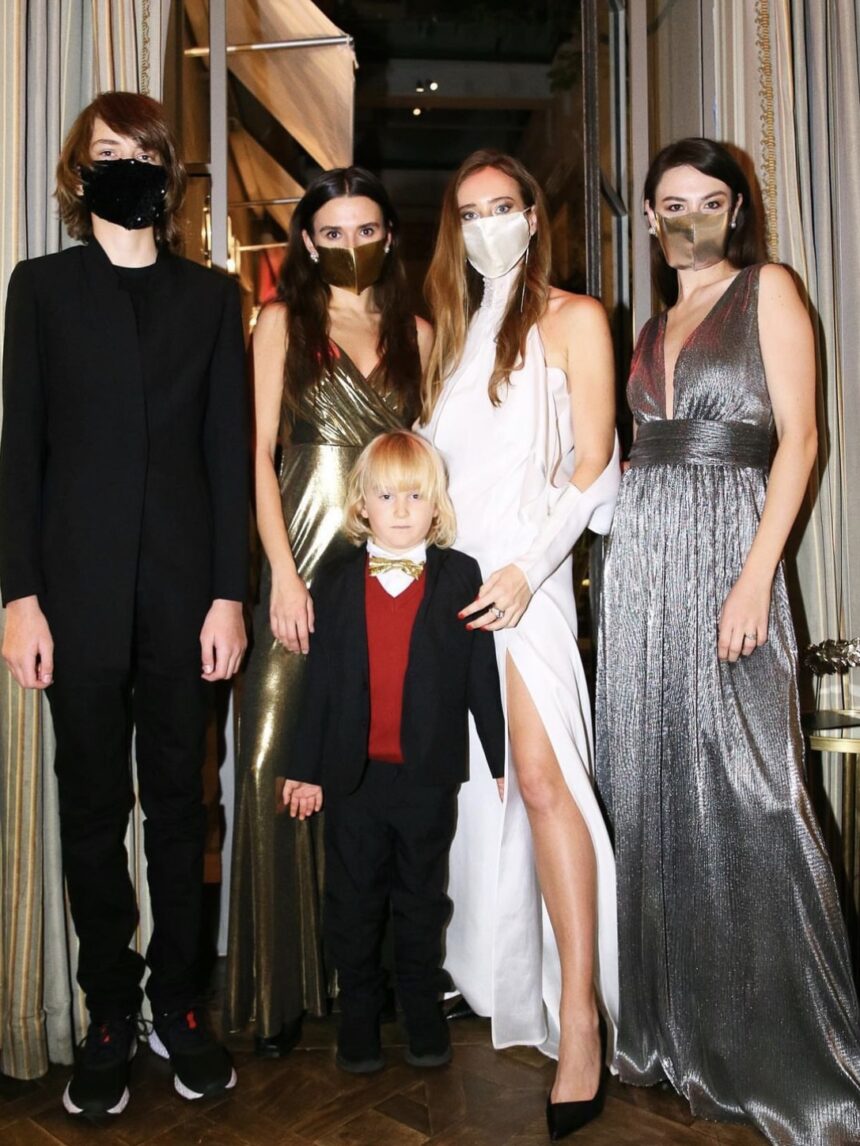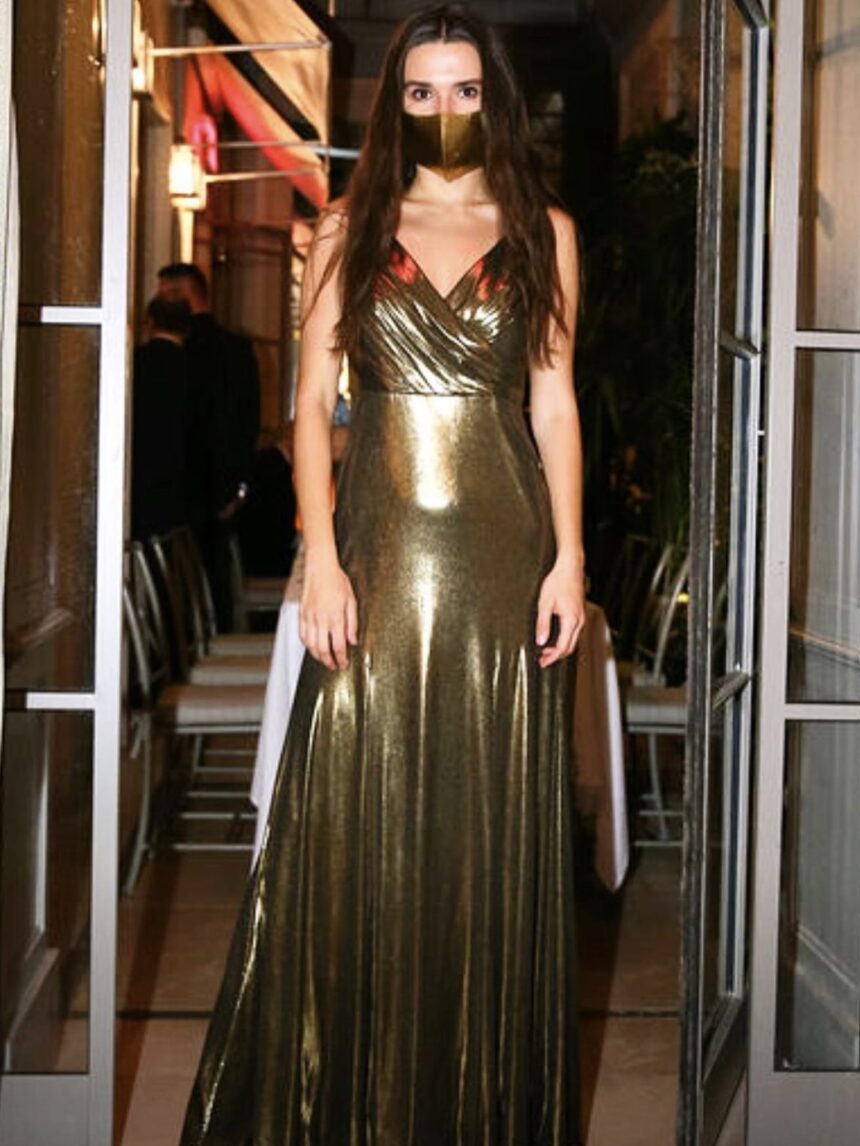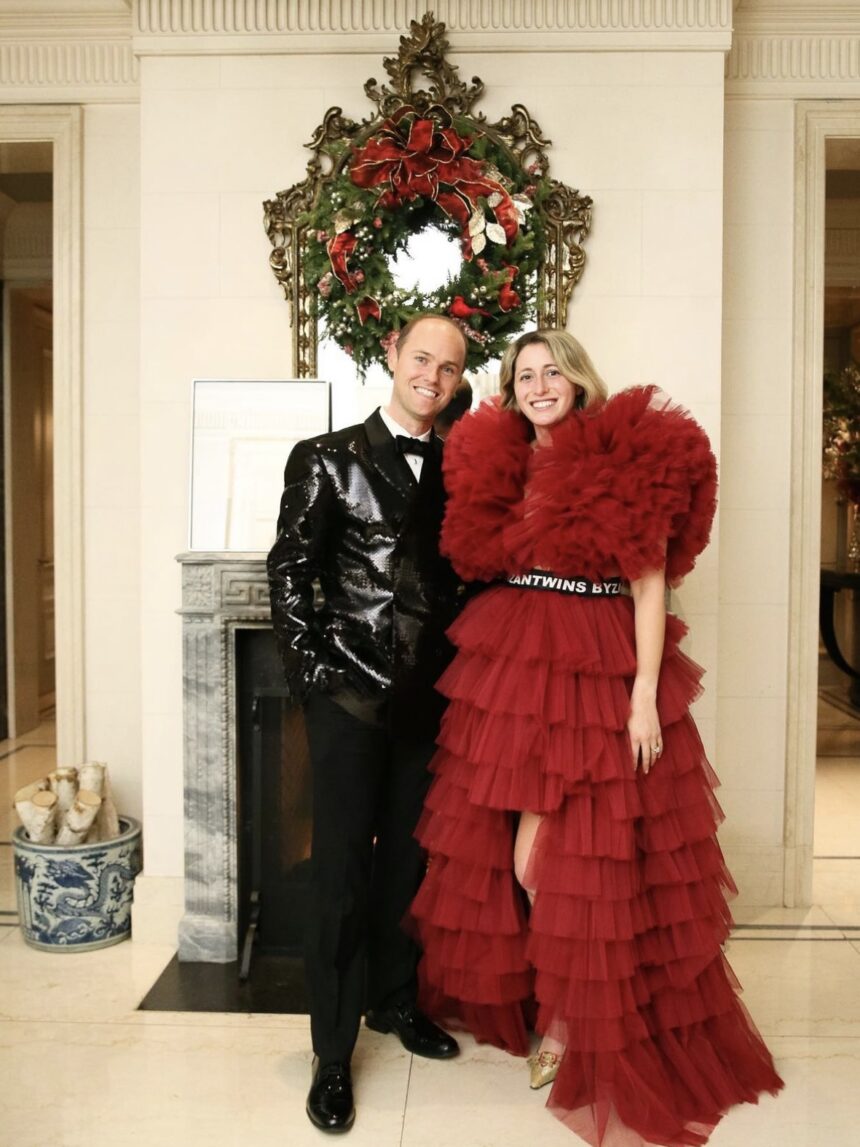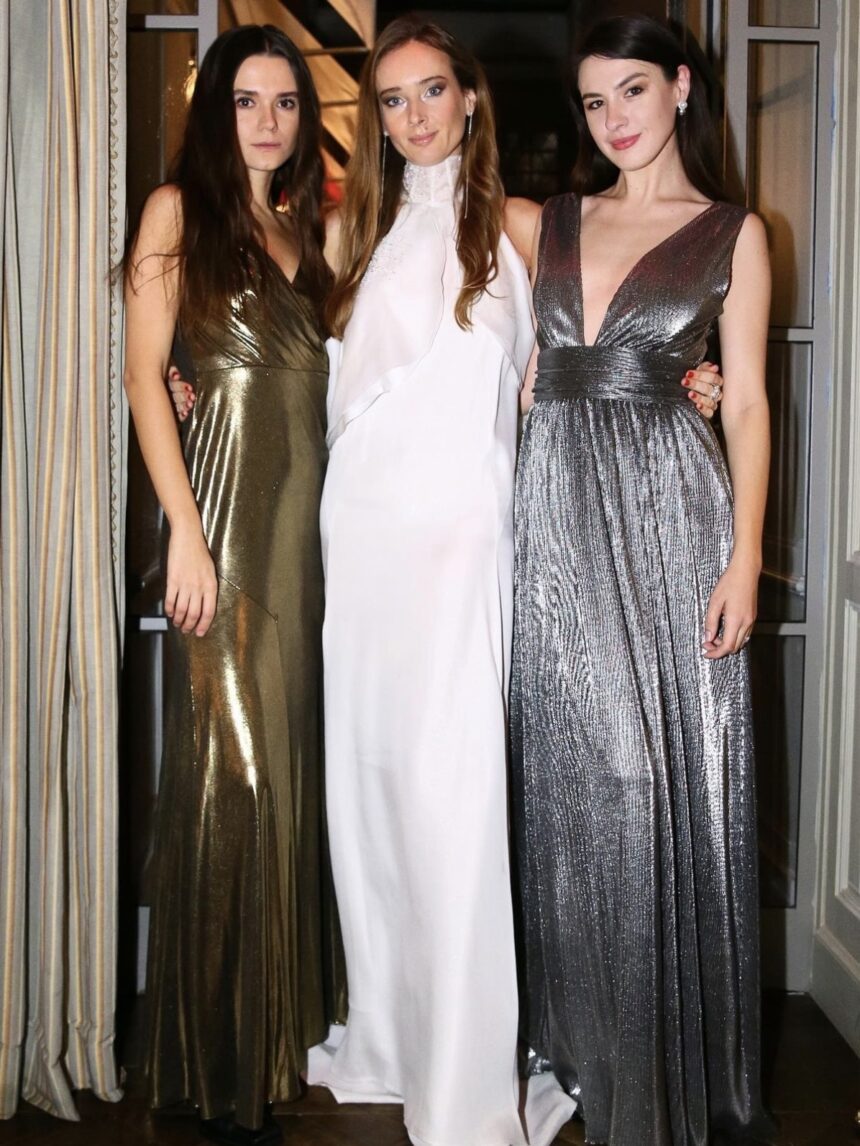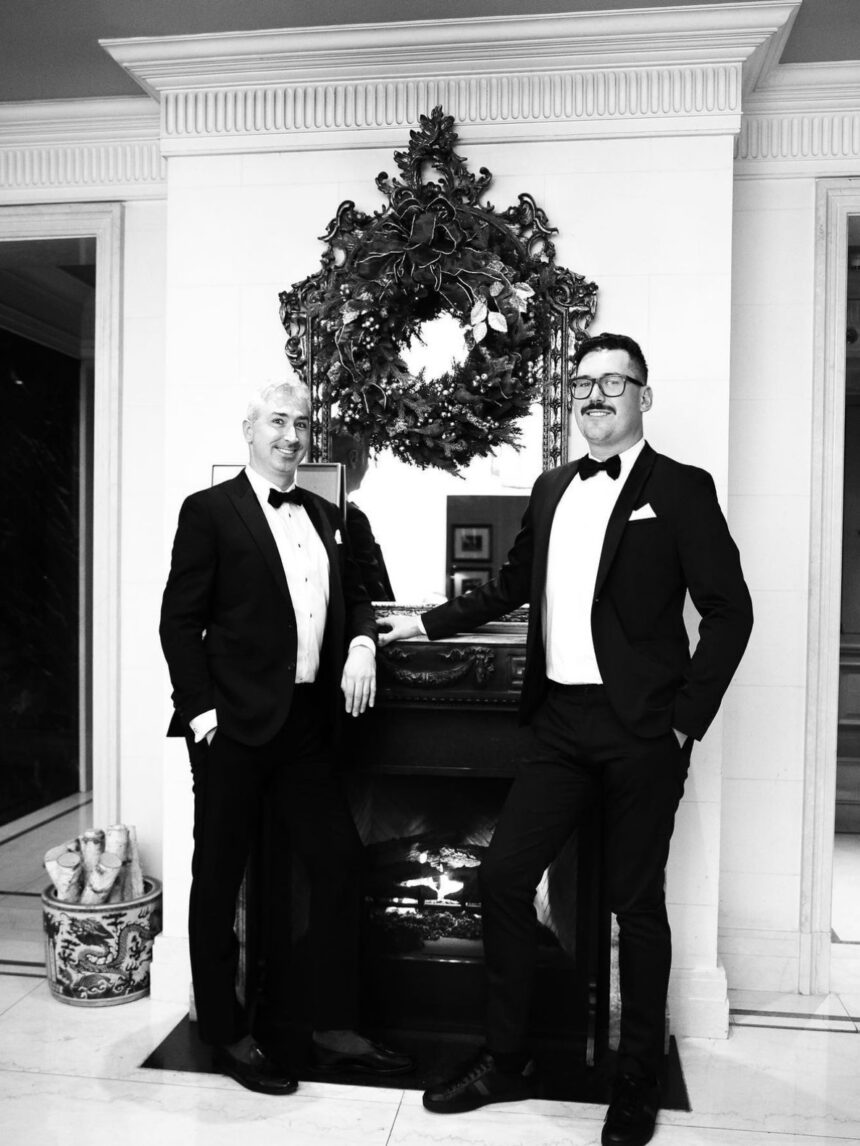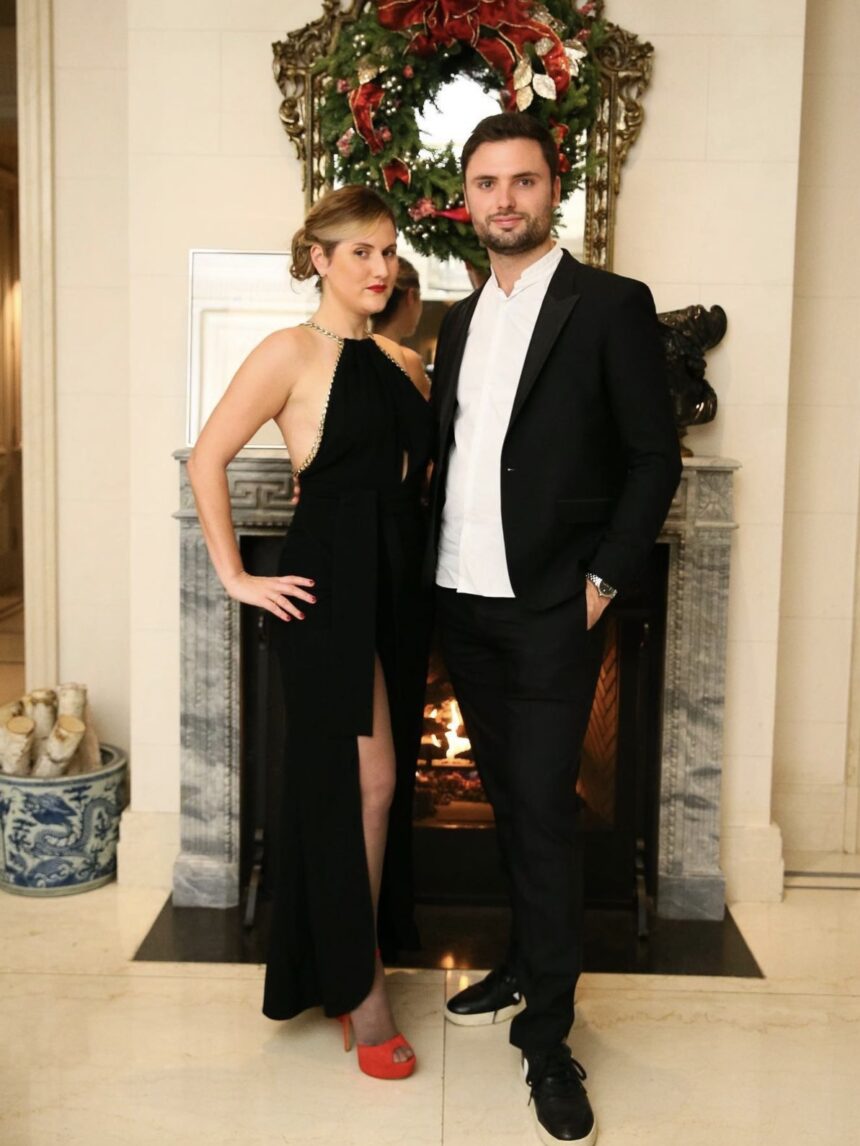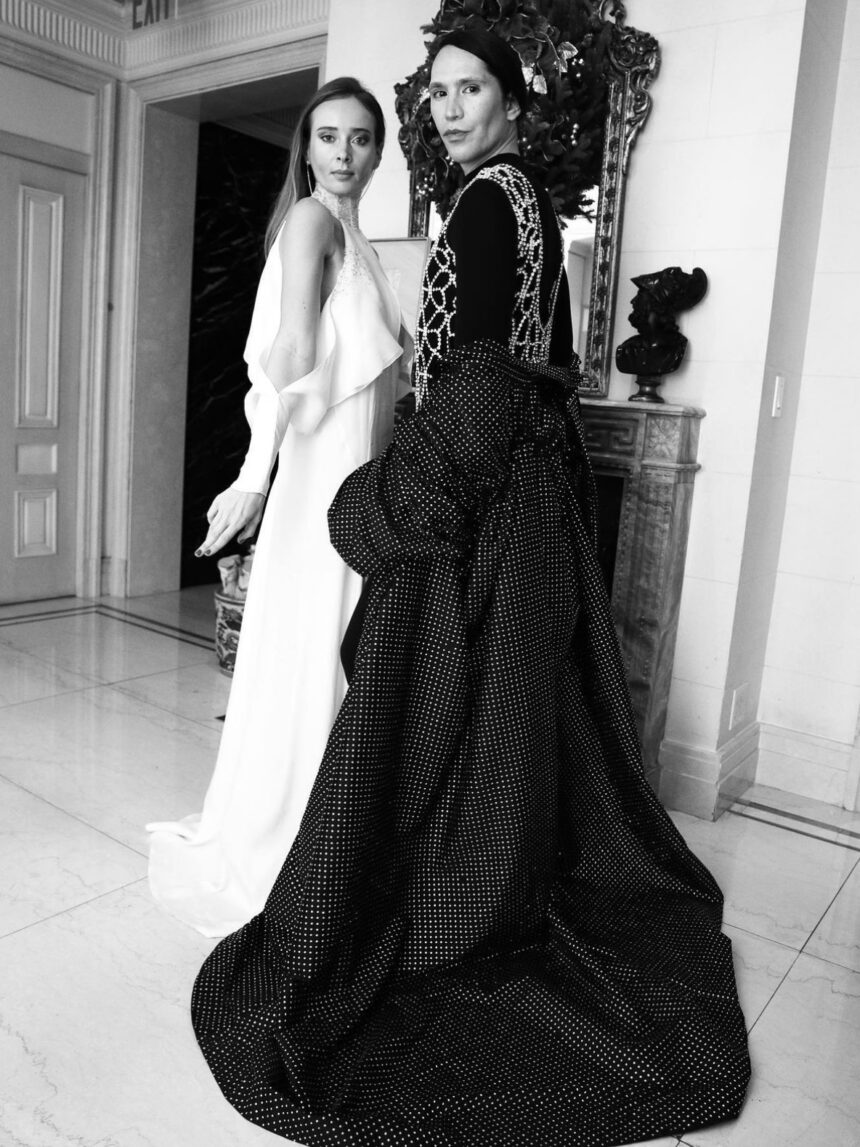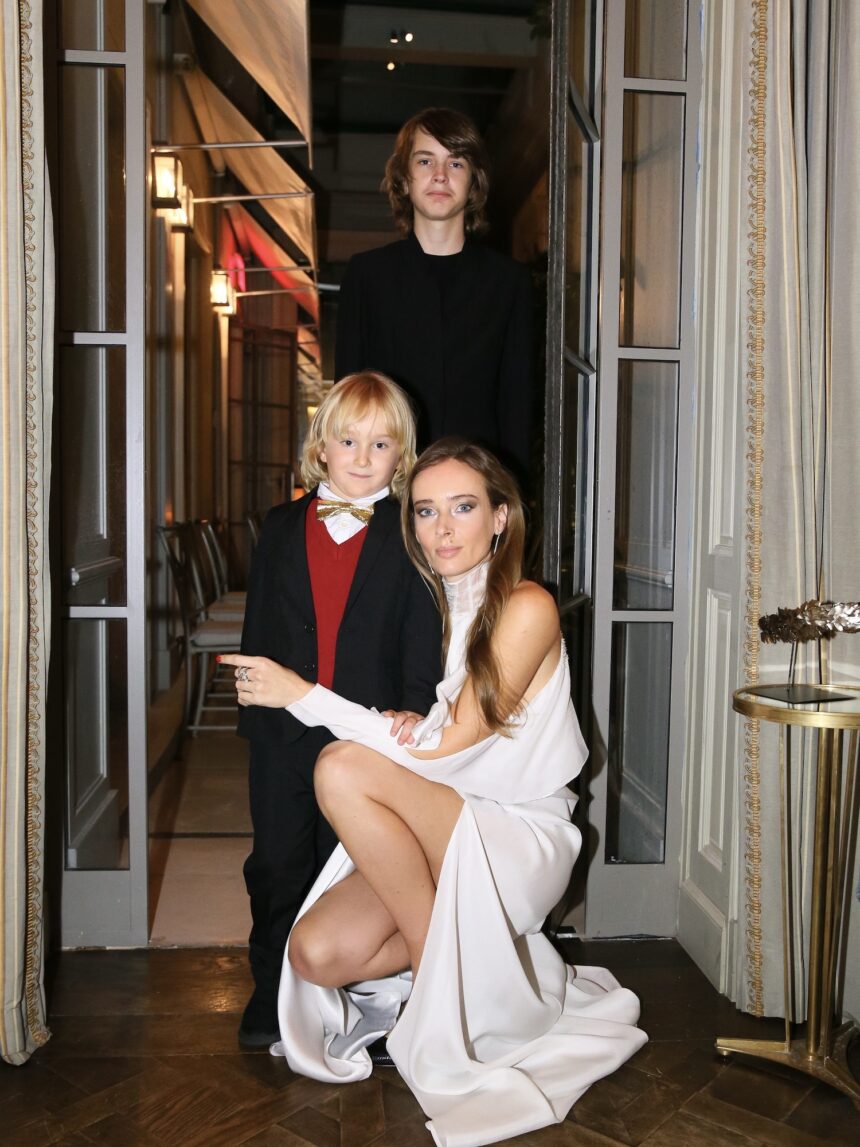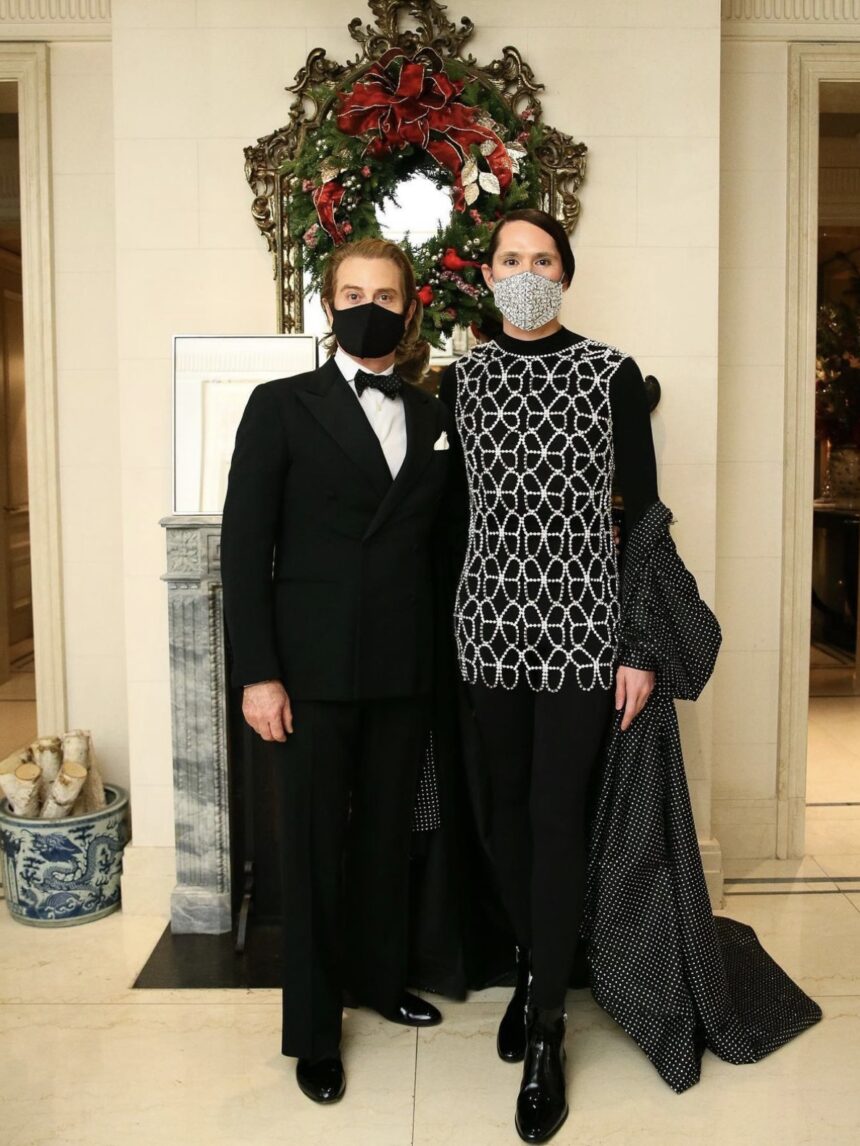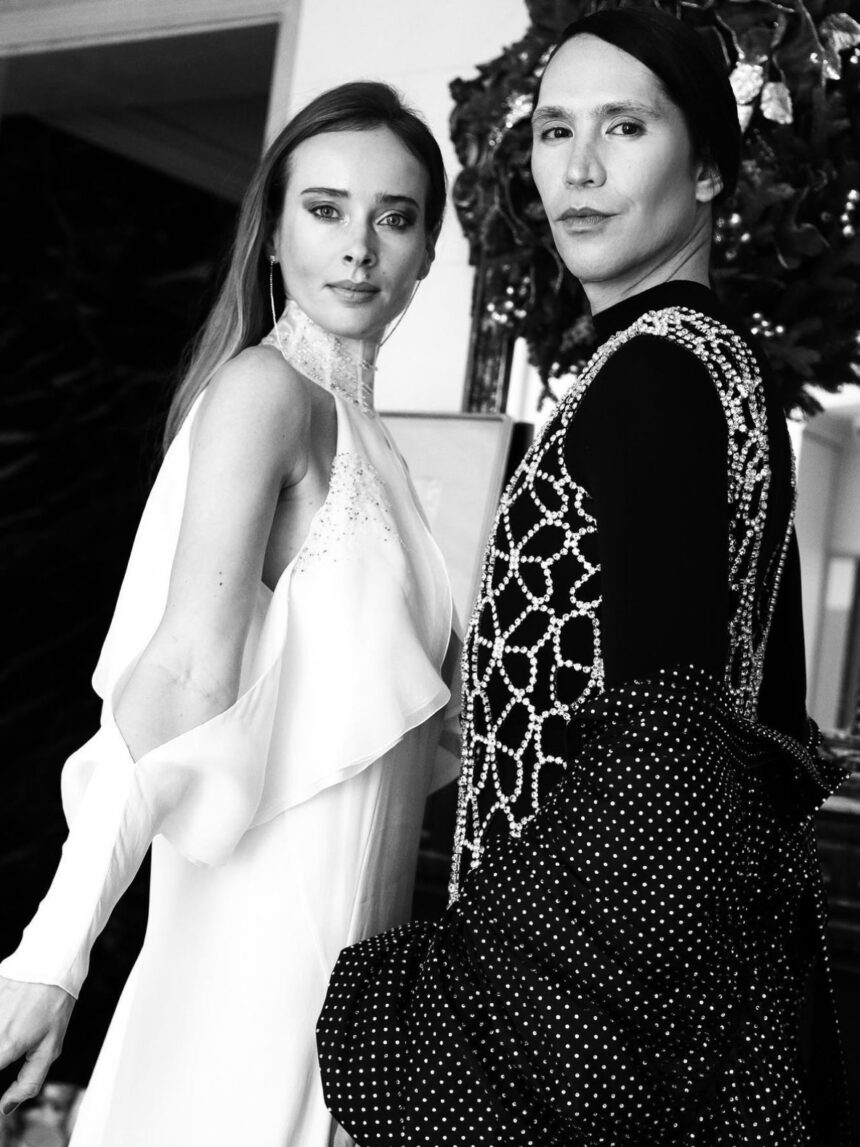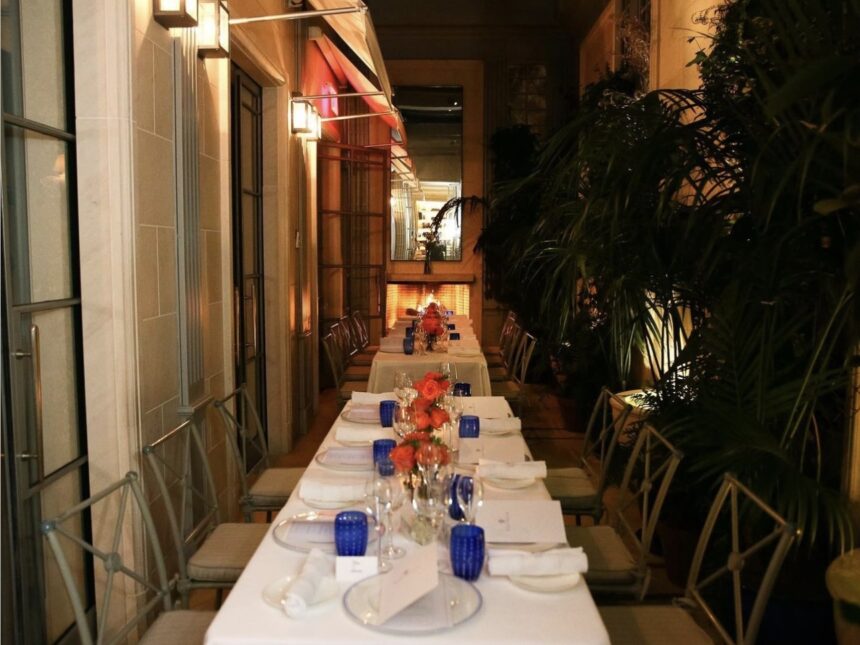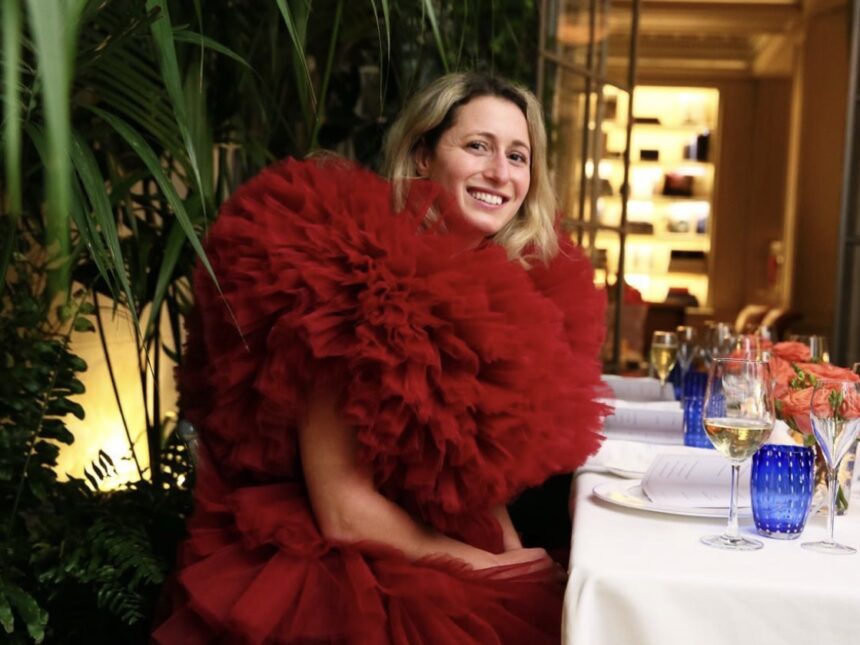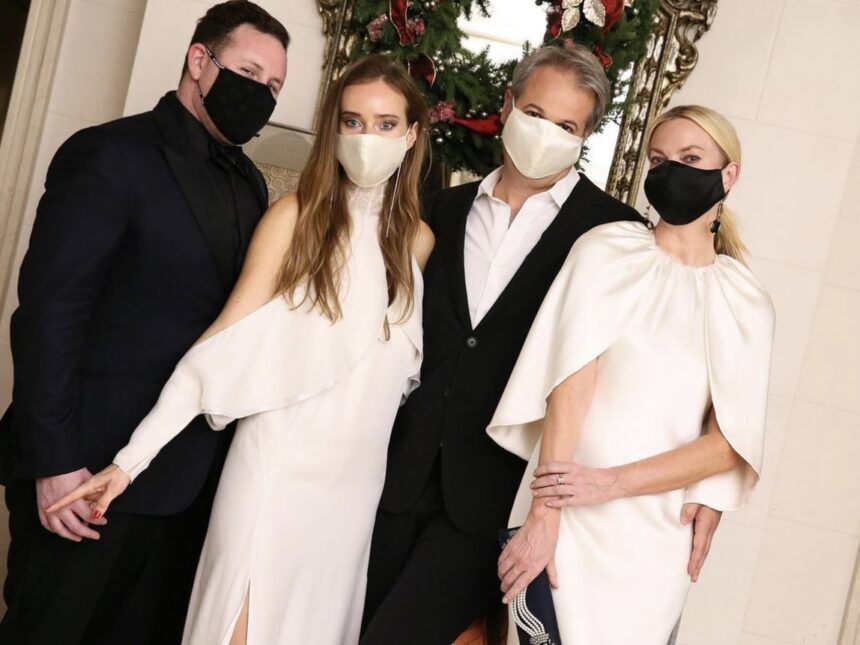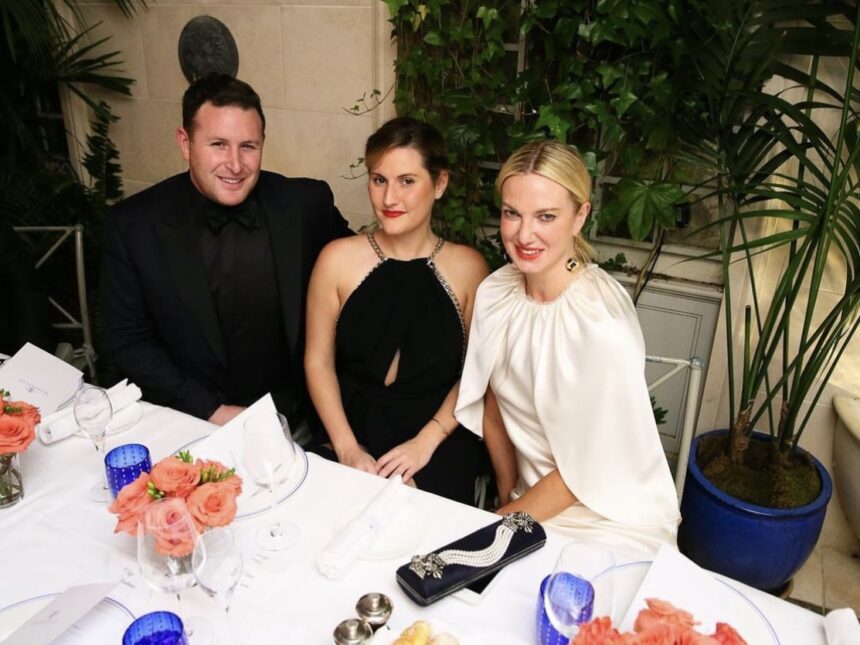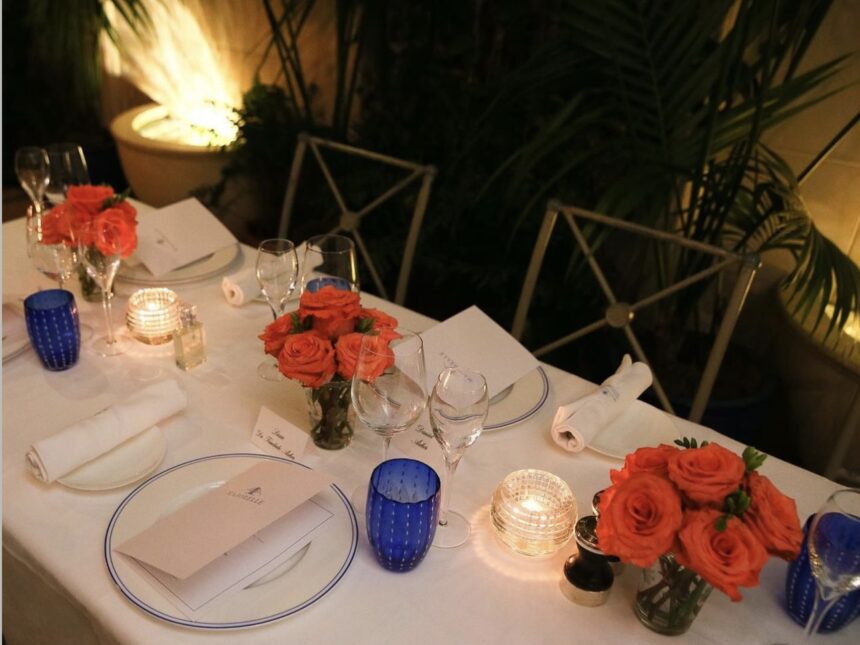 In February 2023, Maison IRFE opened a Showroom at 745 5th Avenue, Suite 510, New York, NY, 10135. The Showroom is located in the heart of Fashion New York, in the beautiful art deco Bergdorf Goodman Building